More About Transparency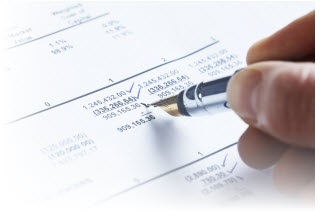 Why is transparency important? Government transparency and fiscal accountability are important principles in managing Minnesota state government.  TransparencyMN provides the public with direct access to state government spending information by posting the state's operating budget and associated expenditure records online.

This is part of a national trend for governments to develop searchable data and websites that allow the public, media, and interested groups to view financial information in searchable and downloadable formats. The interactive site is designed to allow you to select an item and drill down for further spending information or definitions of services provided by agencies. The intent is to improve transparency into the financial operations of Minnesota government. The open checkbook is designed to provide a current picture of the state's operating budget as well as daily expenditures made by state agencies-directly from the state's accounting system. Information is updated nightly - showing budgeted amounts available to agencies, amounts budgeted in specific categories, and actual payments made for goods and services. The state's payroll system (SEMA4) is the source of data for state employee salaries including actual salary payments made in 2014 and prior years.

There is a historical context for transparency efforts Most states have transparency websites. Many of the efforts began in 2009 under the reporting  requirements American Recovery and Reinvestment Act (ARRA) which was designed to promote economic recovery following the great recession. Minnesota's  efforts began about the same time. the effort was known as TAP Minnesota (Transparency Accountability Project). At that time MMB's website provided detail, not only on federal ARRA projects in Minnesota, but also provided initial direct access to payment and professional-technical contract data for FY 2007-11 under the state's old accounting system (MAPS). The accounting system was replaced and the new system, SWIFT, began operation in FY 2012. As part of the SWIFT development project, statute was amended in 2009 (MS 16A.056 - Searchable Database) requiring direct access to accounting data for appropriation, expenditures, payments, contracts, grants, tax expenditures, and state audits. The current site includes data and information from Minnesota Management and Budget, and several other agencies.

Other resources - how do we compare? How the 50 States Rate in Providing Online Access to Government Spending Data (U.S. Public Interest Research Group):
Transparency websites of A-rated "Leading States" (From Following the Money 2014, in grade order):
Oregon (http://www.oregon.gov/transparency/Pages/index.aspx)
Florida (http://www.myfloridacfo.com/transparency/)
Texas (www.texastransparency.org)
Massachusetts (https://www.macomptroller.org/cthru/)
Vermont (spotlight.vermont.gov)
Wisconsin http://inwisconsin.com/inside-wedc/transparency/
NASC Transparency Information Sharing Group - National Association of State Auditors, Comptroller and Treasurers