SWIFT Update September 10, 2020


Notice on End of East Grand Forks Local Tax
The Minnesota Department of Revenue will no longer administer the following sales and use taxes effective October 1, 2020:

East Grand Forks 1% Sales and Use Tax Ends September 30, 2020

The sales and use tax rate changes apply to sales made on or after October 1, 2020. They will be in addition to all other taxes in effect. Local sales tax applies to retail sales made and taxable services provided within the local taxing area (county/city limits). The tax applies to the same items that are taxable under the Minnesota sales and use tax law.

Agencies entering purchase orders prior to the October 1, 2020 tax effective date, will have the old rate calculated and will need to update their purchase orders. Purchase orders entered in SWIFT on or after October 1, 2020 will calculate the new tax rates for each county/city. Existing purchase orders and/or their vouchers will need to be adjusted to pay the correct tax if delivery occurs after various dates. Please note that the dates will be different based on whether goods or construction materials are being delivered. Check the tax notice for the affected city for the correct dates.

For assistance in changing the sales tax on a purchase order, please consult the Update Sales Tax Settings on Purchase Orders guide.  

---
Impact of Local Tax Change

Please see the Minnesota Department of Revenue tax notice for the appropriate city or county for guidance in handling purchase orders and payments during the transition period.

Impact on Accounts Payable: Vouchers entered in SWIFT on or after the tax effective date will calculate the new tax rates for each county/city if the Invoice Date is on or after the tax effective date. If the Invoice Date is before the tax effective date, SWIFT will exclude the new tax rates. Please review the tax calculation carefully prior to payment on all vouchers with Ship To locations within these jurisdictions. 
Impact on Purchase Orders: SWIFT will be updated with the new tax codes for all existing Ship To addresses located in the affected cities. New purchase orders, created on or after October 1, 2020, will calculate the new rate of tax for the Ship To addresses within those counties/cities. Existing purchase orders may or may not need to have the tax code updated on the purchase order if payment can be processed during any allowed grace period(s). See the notice for each impacted county or city. Previously, any Ship To addresses in affected cities may have used the tax code of 0000, State Tax only. To calculate the new combined rate, state and local tax rate, the tax code(s) on the purchase order must be updated to the new tax code(s) from the 0000 tax code. Because of the various transition rules, these codes will not be updated by SWIFT and must be updated by the purchase order buyer.

---
Help Desk Hot Topic   

The Help Desk Hot Topics feature Frequently Asked Questions answered by the SWIFT Help Desk. Use these as a friendly reminder of a process or as an opportunity to learn something new.
Q.What internet browsers are supported by MN.IT for SWIFT and the Administrative Portal?
A. Supported internet browsers include:
Internet Explorer Releases 9, 10, or 11 (MN.IT's recommended browser)

Firefox Releases 24, 30, 38, or 42

Apple Safari Releases 6, 7, 8, or 9

Google Chrome Releases 35 or 43

Other web browsers may work, but they they may not be supported by MN.IT
For additional information, please review the Software Requirements for SWIFT reference guide.
NOTE: The software requirements for the SWIFT Data Warehouse (OBIEE) are different from those listed above. Their requirements are listed in the reference guide.

---
New Online Learning for Accounts Receivable

Need to learn (or remember) how to create, post or journal a deposit in the Accounts Receivable module in SWIFT? Check out the latest series of video tutorials demonstrating the step-by-step process, including:
•    Enter Direct Journal Deposit
•    Enter Regular Item Deposit
•    Enter a Wire Deposit

---
Spotlight on SWIFT Staff

Get to know the SWIFT Help Desk members who answer your calls, respond to your emails, and make sure that you get the information you need. This spotlight is Adrienne Schmidt, the supervisor of the SWIFT Help Desk and Training team at Minnesota Management and Budget (MMB).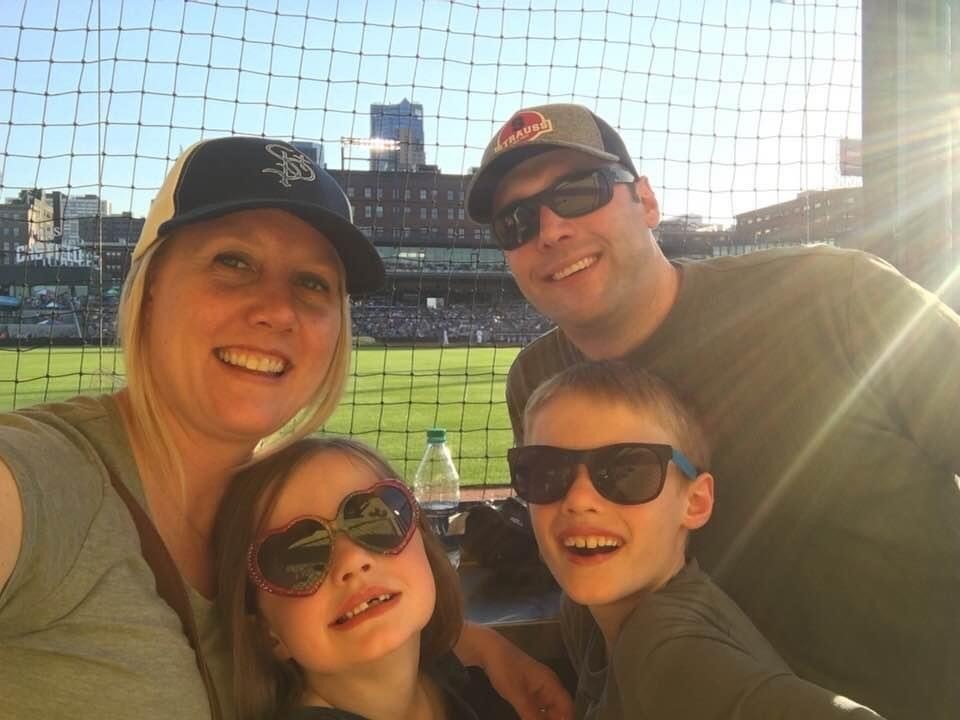 Many of you have attended SWIFT training, reviewed a SWIFT training guide, or contacted the SWIFT Help Desk with questions. Adrienne not only supervises these activities, but often times attends the classroom sessions or     takes help desk calls. Here's a little more about Adrienne.

 How long have you been with MMB? 14 years. I joined MMB back when it was the Department of Finance as an accounting officer in the Vendor Payments unit.
 What's your favorite part of your job? Our team works together, both the training and help desk staff. We try hard to enhance our training with common questions on the help desk. If one person asks the question, chances are there are several others with the same question. And the SWIFT trainers often train the help desk team members as they learn and grow in each module in SWIFT.

Fun Fact: I am a hockey mom. I grew up watching hockey, but never played. I enjoy watching my kids skate and make new friends.
---
Reminder: The SWIFT Help Desk Remains Open 
Please contact the SWIFT Help Desk for any questions, concerns, or issues you have with SWIFT.

Phone: 651-201-8100, option 2 
---
SWIFT Training and Resources 
The SWIFT training team  is offering online training through webinars, one-on-one sessions, and video tutorials.
Quick Reference Guides and Training Videos: Please check the Training and Support Resources page for the quick reference guides and training videos/ You will find reference guides covering all modules on SWIFT. We are adding new training videos in the most commonly used modules.

Webinars: We are offering modified online versions of our classroom training. They are shorter and meant to provide basic demonstrations of the SWIFT modules. If you are newer to SWIFT, please consider taking the Introduction to SWIFT: Navigation webinar before enrolling in a module-specific webinar.

One-On-One Sessions: If you would like one-on-one training on a SWIFT module not offered through a webinar, please email SWIFT.Project@state.mn.us to request a one-on-one session.

To find and enroll in SWIFT webinars, open the Self Service or Administrative Portal and select the ELM tile. On the Learning Management page, select Find Learning on the left menu. On the Find Learning page, enter "SWIFT" in the Description field and choose Search. Seats are available in the following webinars: 
---
SWIFT Training Guides and Resources

You can find reference guides on all modules in SWIFT on the Training Guides and Resources page.

---
SWIFT Help Desk
Contact the SWIFT Help Desk for any questions, concerns or issues you have with SWIFT:
651-201-8100, option 2 or by email  SWIFTHelpDesk.MMB@state.mn.us Hours: 7:30 a.m. to 4:00 p.m., Monday through Friday; closed holidays. When emailing the SWIFT Help Desk, be sure to include all details regarding the issue. 
Information to include with your message:
Issue Description
Business Unit
Module (Accounts Payable, Purchase Orders, etc.)
Transaction ID (Voucher ID, PO ID, etc.)
Error Message Print Screen
Additional assistance can be found on the SWIFT Training Guide page.
---
SWIFT Update Mailing List
The SWIFT Update is sent to the SWIFT Newsletter subscription list. Use the links at the bottom of the page to subscribe or unsubscribe to the SWIFT Newsletter subscription list.
---
Printing the SWIFT Update

If you are experiencing issues printing this update, download a PDF version and print that version