SWIFT Update January 19, 2023 
Vendor Payments Team Lead - Finance Specialist 2

Minnesota Management and Budget is hiring a permanent lead position supporting the Vendor Payments Team.

This position serves as the team leader coordinating the operations of the Vendor Payments Team which is responsible for processing vendor 1099s, state warrants and electronic payments, unclaimed property, lost and forged warrants, and vendor garnishments and tax levies. This position also assists the MMB operations with system testing and error resolution related to vendor payments.

This position will have the flexibility to telecommute, work a hybrid schedule, or work in the office. The incumbent may be expected to work in the office on occasion.

Working for the State of Minnesota means a great work-life balance, affordable benefits, and many great opportunities for advancement in 100 State agencies. Job ID is 62273.

---
Office of State Procurement Website Update

On January 20, 2023, the Office of State Procurement (OSP) website will undergo a significant update. In many cases, the bookmarks you previously set will no longer work. Please review the updated website after January 20. If you are unable to find resources that you previously accessed, you may contact the OSP HelpLine, at 651-296-2600.
Additionally, the Secure Area Sign-In process for state agency users and CPV members has changed. It now requires each user to have credentials. The first time you log in, you will be prompted for the access code originally assigned to your agency/entity. If you forgot your access code, please contact Sherry Brown at 651.201.2404. You will then be prompted to create a profile and a password. Thereafter, you will use your email address and password to log in. The Secure Area continues to provide access to the Contract Search page, along with information and links previously found within the Secure Area.

---
SWIFT Training Survey

The SWIFT training team at Minnesota Management and Budget requests agency staff feedback on our SWIFT and EPM Data Warehouse for SWIFT training. This survey is anonymous and should take about five to ten minutes to complete. Please complete this survey by January 27, 2023.
If you have any questions about this survey, please contact Emma Kutz at emma.kutz@state.mn.us.   
---
Spotlight on SWIFT Staff: Chade Trupe

Get to know the SWIFT Help Desk members who answer your calls, respond to your emails, and make sure you get the information you need. This spotlight is on, Chade Trupe, our newest member on the SWIFT Help Desk and Training team at Minnesota Management and Budget (MMB).

How long have you been with Minnesota Management and Budget (MMB)?
I have been with the Swift Help Desk for approximately one month. Prior to MMB, I was with MnDOT in purchasing and inventory for almost 10 years.

What's your favorite part of your job?
I enjoy meeting new people and learning about my new job.

Fun Facts:
I have three kids - 16, 19, 24, two dogs and one cat. My hobbies include fixing cars, racing RC buggies and trucks and yard work. And yes, I do have an E at the end of my name, and it is pronounced Chad.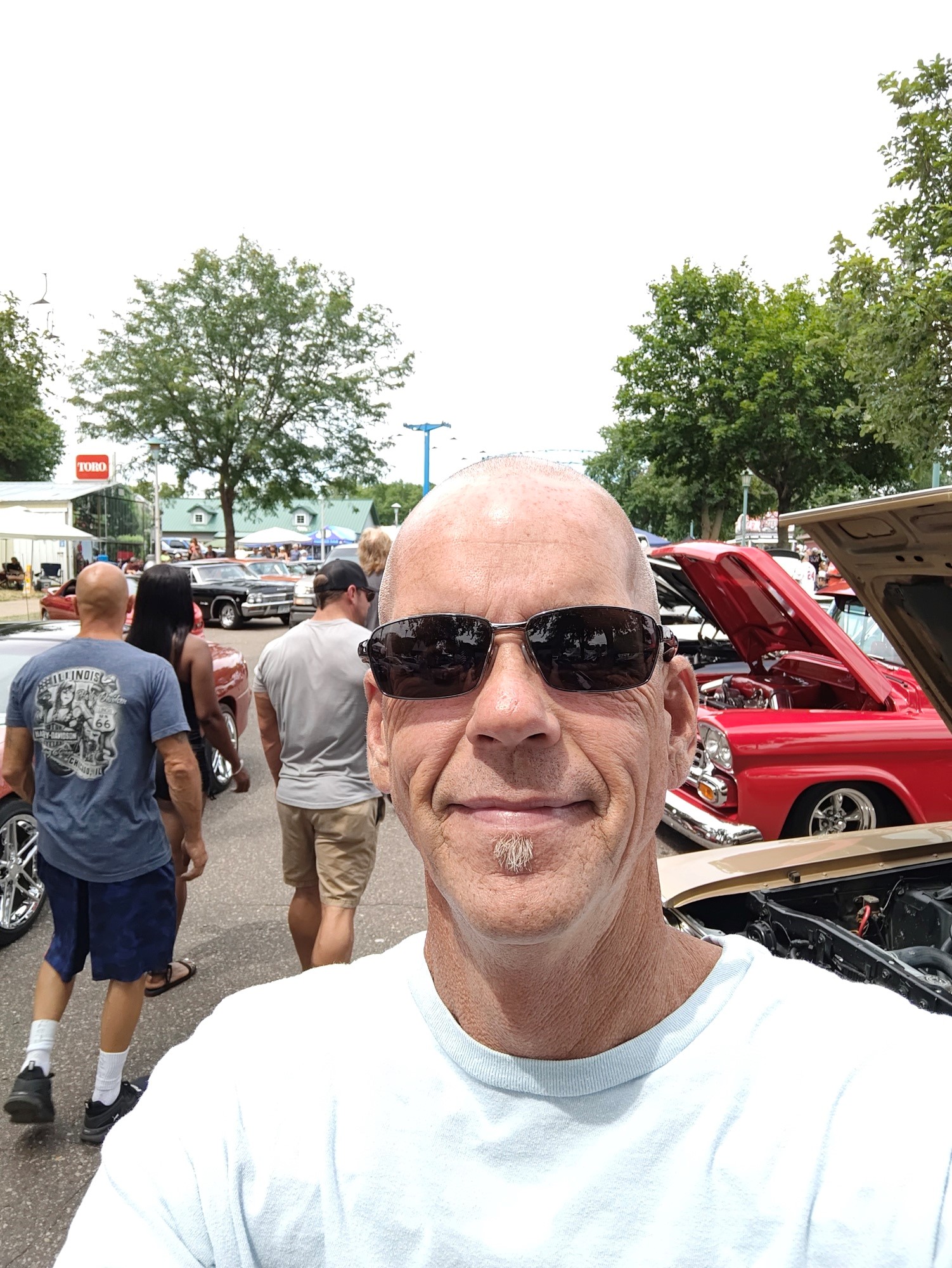 ---
SWIFT and EPM Data Warehouse Training

The SWIFT Training team offers online training through webinars, training guides, video tutorials, eLearning, and one-on-one sessions.

Webinars/Labs: Enroll in online training for SWIFT and the EPM Data Warehouse on Enterprise Learning Management (ELM). See Upcoming SWIFT Training below. Webinars and labs run for 60 to 120 minutes. They include live demos of SWIFT and EPM Data Warehouse processes. SWIFT training options are webinars. Some of the EPM training are labs so that you can follow along and create and save your own reports or My Dashboard.

SWIFT Training Guides and Video Tutorials: Find quick reference guides and a user guide on our Training Guides page and video tutorials on our Training Videos page.

EPM Data Warehouse Training: Locate quick reference guides on our EPM Warehouse Training page. Topics include the most common EPM Data Warehouse processes and SWIFT reports.

eLearning: Complete self-paced training in ELM. After learning the material at your own pace and passing the quiz, you can request a Certificate of Completion.

One-On-One Sessions: Still feeling stuck? Request a one-on-one training session by emailing us at SWIFTHelpDesk.MMB@state.mn.us.
Upcoming SWIFT Training
To enroll in a SWIFT training, sign in to Self Service or the Administrative Portal and select the Learning Management tile.

On the Find Learning tile, enter "SWIFT" in the search field, and press the Search button. 
From the Search Results, select the webinar you would like to take. 
Press the Enroll button, and check your email later for an invitation with instructions on how to attend the webinar.
Currently, there are seats still available for the following webinars and eLearning. 
MODULE

WEBINARS/eLEARNING
Sessions run 9 a.m. - 10:30 a.m., unless otherwise noted.

DATES

INTRO

Introduction to EPM Data Warehouse/SWIFT

2/7/23; 4/5/23; 6/7/23

INTRO

Introduction to SWIFT Navigation webinar

2/16/23; 3/15/23, 4/12/23

INTRO

Introduction to SWIFT Reporting webinar

2/9/23; 3/8/23; 4/6/23; 5/4/23; 6/8/23

INTRO

Introduction to SWIFT eLearning

Anytime

AP

SWIFT Create Vouchers Overview in Accounts Payable webinar

4/4/23

AR

SWIFT Accounts Receivable Direct Journal Deposits webinar

2/14/23; 5/16/23

AR

SWIFT Accounts Receivable Apply Payments to Invoices webinar

2/15/23; 5/17/23

AR

SWIFT Accounts Receivable Maintenance Worksheets webinar

2/16/23; 5/18/23

BI 

SWIFT Billing Part 1 webinar

1/25/23; 4/26/23

BI

SWIFT Billing Part 2 webinar

1/26/23; 4/27/23

EPM

Build a My Dashboard for SWIFT Reports in EPM lab

3/1/23

EPM

Create a SWIFT All Expenditures Report in EPM lab

2/2/23; 5/3/23

EPM

SWIFT EPM Create and Save a New Analysis lab

3/22/23; 6/14/23

EPM

SWIFT EPM Create and Save the Manager's Financial Report lab

1/31/23; 3/30/23; 5/25/23

EPM

Understand the SWIFT Data in the EPM Data Warehouse webinar

2/1/23; 5/16/23

EPM

Use SWIFT Standard Reports in EPM lab

2/28/23; 5/9/23

KK

SWIFT Budget Journal Administration webinar
Time, 9 a.m. - 11 a.m.

6/22/23

PO

SWIFT Create Purchase Orders webinar

2/9/23; 4/11/23; 6/6/23

SC

SWIFT Create a Supplier Contract Shell webinar
Time, 9 a.m. - 10 a.m.

5/4/23

SC

SWIFT Import and Process a Contract Document Electronically webinar
Time, 1 p.m. - 2 p.m.

5/4/23

SS

SWIFT Strategic Sourcing 1: Create, Post and Approve Events webinar

3/9/23

SS

SWIFT Strategic Sourcing 2: Analyze and Award Events in webinar
Time, 1 p.m. - 2:30 p.m.

3/9/23

SS

SWIFT Strategic Sourcing eLearning

Anytime
---
SWIFT Help Desk
Contact the SWIFT Help Desk for any SWIFT-related questions or issues.
Email: SWIFTHelpDesk.MMB@state.mn.us
Phone: 651-201-8100, option 2
Hours: 7:30 a.m. to 4:00 p.m., Monday through Friday (closed holidays)
When contacting the SWIFT Help Desk, make sure to include details about your question or issue, including:
Your Business Unit

Description of the issue/question

SWIFT Module (Accounts Payable, Purchase Orders, etc.)

Transaction ID (Voucher ID, PO ID, etc.)

Error message print screen
Additional assistance can be found on the SWIFT Training Guides and Resources page.
---
SWIFT Update Newsletter
The SWIFT Update is sent to everyone on the SWIFT Update subscription list. To subscribe or unsubscribe to this newsletter, use the links below.