What is Results First?
The Results First Initiative identifies public services that have been proven to work. By funding evidence-based practices, the state can improve outcomes for Minnesotans and do so in a cost-effective way. Minnesota Management & Budget (MMB), in partnership with the Pew Charitable Trusts and MacArthur Foundation, uses the Results First framework to inventory currently funded services and review which ones have evidence of effectiveness.

Process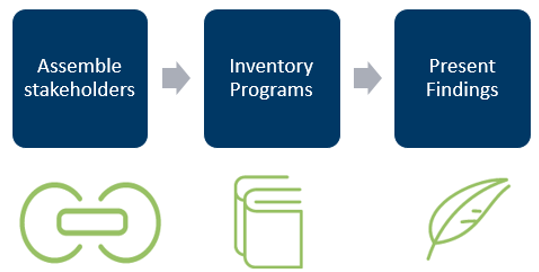 MMB works with state and local partners to determine the scope of services and collect specific data for the inventory. We also assemble relevant stakeholders to gain a deeper understanding of each policy area. With these stakeholders, we create an inventory of currently funded services including information about each service, the agencies involved in funding or overseeing the service, and the extent to which there is evidence it affects desired outcomes. 
You can find more information about the Results First process in the Results First Rating Methodology document. 
Contact
E-mail Address: ResultsFirstMN@state.mn.us
Results First in the News