What is Results First?
The Results First Initiative identifies public services that have been proven to work. By funding evidence-based practices, the state can improve outcomes for Minnesotans and do so in a cost-effective way. The Results First Initiative, in partnership with others, identifies services occurring in Minnesota,  including what – if any – high quality evidence demonstrates the services' efficacy.
Process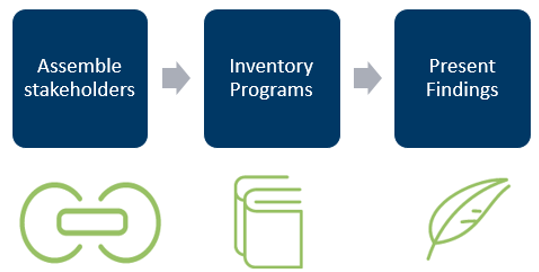 The Results First Initiative is part of Results Management and situated in the Budget Division at Minnesota Management and Budget.  We work in partnership with others to document services and create an inventory of currently funded services in Minnesota.  Reporting includes the extent to which there is evidence, if it affects desired outcomes, and in some cases how much money goes to each activity. 
You can find more information about the Results First process in the Results First Rating Methodology document. 
Contact
E-mail Address: ResultsManagement@state.mn.us
You can visit the Impact Evaluation Unit page to learn more about the process of developing high quality evaluations.
Results First in the News