Newsletters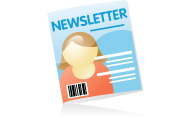 Sometimes you want more information than you can get in a tweet or Facebook blurb. You want facts and context, quickly and to the point. Not too little. Not too much.
Our newsletters are just right, offering regular updates and insights on topics of special importance.
Enter your email in the box below to subscribe to DEED's newsletters and other information - you can choose to receive only the information that interests you.