Fun With Statistics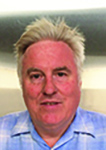 By Dave Senf
January 2022
The BLS has published monthly Job Openings and Labor Turnover Survey (JOLTS) data for the U.S. since 2001. The data provide estimates of job openings, hiring rates, quit rates, and layoffs and discharged rates. JOLTS data were expanded recently to cover states with monthly data back to 2011. The sharp uptick in quit rates and in hiring rates across most states over the last year has been widely covered in the media.
The Tableau visualization below displays monthly seasonally adjusted JOLTS data from Jan 2011 to Nov 2022 for the U.S., the four Census regions, and all states.
The visualization is based on data JOLTS data available at https://www.bls.gov/jlt/.