DEED Headquarters
DEED has offices throughout Minnesota, but our headquarters are located in downtown St. Paul.
DEED Headquarters - Mailroom
DEED is in the process of moving. Our mailroom and all mail must still be addressed to the Mailroom address.
1st National Bank Building
332 Minnesota Street, Suite E200
St. Paul, MN 55101
DEED Headquarters - In Person Visits
If you are looking to meet with DEED staff, first, please confirm by a phone call with the person you are meeting with where they are located. DEED's facility is locked and requires a meeting to enter our space. We do not have a walk-up reception area.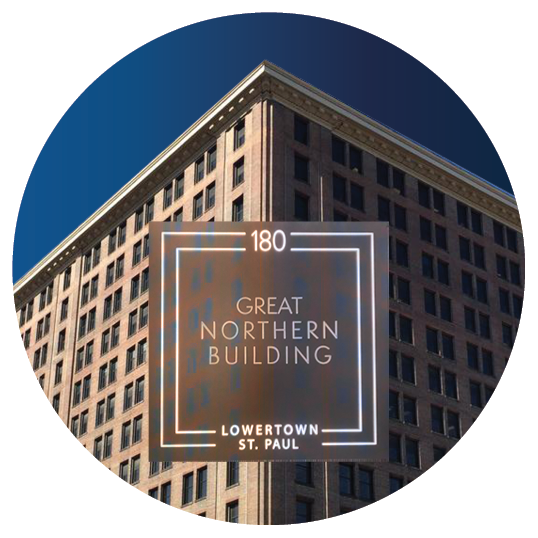 Great Northern Building
12th Floor
180 East Fifth Street
St. Paul, MN 55101
Contact Us
651-259-7114 or Greater Minnesota 800-657-3858
Media Inquiries
763-406-9965
Parking
Parking is available on-street or at the following ramps and lots. Visit St. Paul's Downtown parking map.
Other Transportation
DEED is located near the Central Station of the Green Line. Bus transportation is also nearby.
Hotels Near DEED