Careers: Shortage of autism service providers means opportunity
Autism spectrum disorder is the fastest growing developmental disability in the country, creating a critical shortage of providers to offer care. The shortage of providers results in significant barriers to children and families accessing services. In early intervention autism services, you will work as part of a team of dedicated professionals to provide life-changing supports and services. With opportunities for continuing education and advancement, you will be a part of a rewarding career field improving long-term outcomes and overall quality of life for people.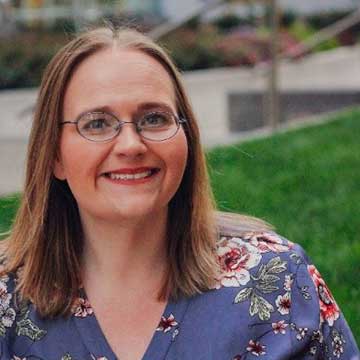 Working in direct care will help you gain valuable communication and leadership skills in hands-on learning environments. You will develop creative thinking and problem-solving skills that apply to any career path you choose.
To learn more, visit the Building EIDBI provider capacity webpage.
Kimberly Hicks provided direct care to people with disabilities before starting a career providing early intervention autism services. Here is her story:
What experience did you have in providing direct care?
I started providing direct care in high school as a junior and continued to do so throughout college.
What career do you have now?
I am the policy lead at Minnesota Department of Human Services, supporting early intervention autism providers throughout Minnesota who serve children and families.
How does your early experience doing direct care help you to be effective in your current job?
Having worked in direct care, I have a better understanding for what families and providers are working to achieve. I also learned so many valuable skills, such as patience, consistency and organization. Working as a direct support professional is an integral part of my story.