Careers: DSPs can apply experience to construction design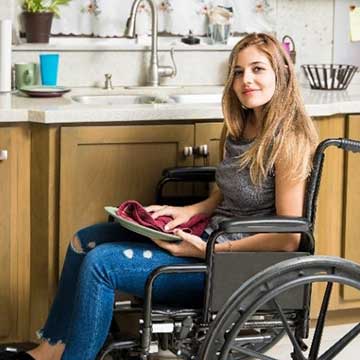 While buildings and outdoor spaces have come a long way over the years to become more accessible, direct support professionals still often see barriers to people who use wheelchairs or other adaptive equipment.
Working early in a career with people whose lives are affected by these barriers can help professionals working in construction or architecture create smarter, more inclusive designs for people with disabilities and the elderly.
If you have experience in this field, consider offering environmental accessibility adaptation services (see experience requirements in the "Provider standards and qualifications" section).