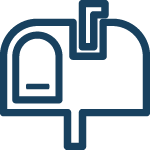 Report address and phone number changes
It's important we be able to reach you when it's time to renew your health insurance. Don't risk losing your health insurance and possible disruptions in seeing your doctor or filling a prescription. Update your contact information.
Know when to expect your eligibility renewal
Medical Assistance enrollees can expect their renewal to take place based on the anniversary month of their application for coverage. Learn more about this timeline. If you work with a health plan, contact them to learn more about when your specific renewal will take place.  MinnesotaCare enrollees can expect their eligibility renewal beginning in October 2023 for coverage effective Jan. 1, 2024.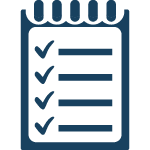 Be prepared
You'll need to provide some documentation when it's time for your eligibility renewal. Learn more, and get your renewal questions answered.
Connect with a trusted partner
If you get your Medical Assistance or MinnesotaCare insurance with the support of a health plan or navigator, they want to help. Connect with them for assistance.
Watch this page for updates
DHS will update this page with new information. You can sign up to receive email alerts when information on this page changes.
Questions?
For more information, see frequently asked questions. If you are on Medical Assistance and have questions about your case, call your county or tribal agency. If you are on MinnesotaCare or have general questions, call DHS Health Care Consumer Support at 651-297-3862 or 800-657-3672.