Same benefits, new interface
Beginning November 2021, the old ApplyMN application is transitioning to the new, easier-to-use online benefits application interface called MNbenefits.
The new interface allows users to simultaneously apply for benefits from the following nine programs in less than 12 minutes:
Supplemental Nutrition Assistance Program
Emergency Assistance
Housing Support
Child Care Assistance Program
Diversionary Work Program
General Assistance
Minnesota Family Investment Program
Minnesota Supplemental Aid
Refugee Cash Assistance
The mobile-friendly application works across all browsers, computers, laptops and phones and is available in Spanish, with more languages to come. It's easy to upload documents, and no account login is necessary, eliminating a common barrier to access. The new interface also creates efficiencies for DHS, county and tribal nation staff, boosting capacity to provide more timely service and a better client experience.
MNbenefits development partner, Code for America, previously partnered with DHS to launch the Pandemic Electronic Benefit Transfer (P-EBT) program, a temporary food benefit for Minnesota families with children. After a year of phased pilot testing with 16 counties and the Mille Lacs Band of Ojibwe, with over 60,000 people served, the remaining counties, the Red Lake Band of Chippewa Indians and White Earth Nation are transitioning to MNbenefits by early 2022.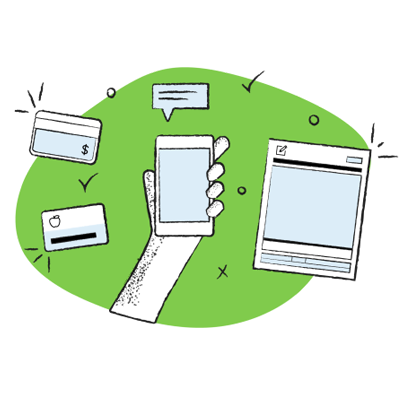 "This is probably the single most impactful modernization action that the state has taken that impacts residents and line staff. I don't mean it from a Hennepin perspective, I mean it for the whole state. We're breaking down barriers, building on structures we already have, not a new system. We should invest in what's impactful."
— Hennepin County employee
"Thank you for the application process not being confusing and frustrating! Because we're in crazy times and that's hard enough to deal with."
— MNbenefits user