One of the biggest challenges we face as a state is the opportunity gap between whites and people of color. This isn't a recent phenomenon; it's been that way for a very long time.  
At DEED, we believe we need to try new things if we're going to see a different result for communities that face barriers to employment and economic success. Earlier this week, we convened a One Minnesota Equity Roundtable with Governor Tim Walz and Commissioner Grove where we discussed the challenges we face as a state and got feedback on our new approach.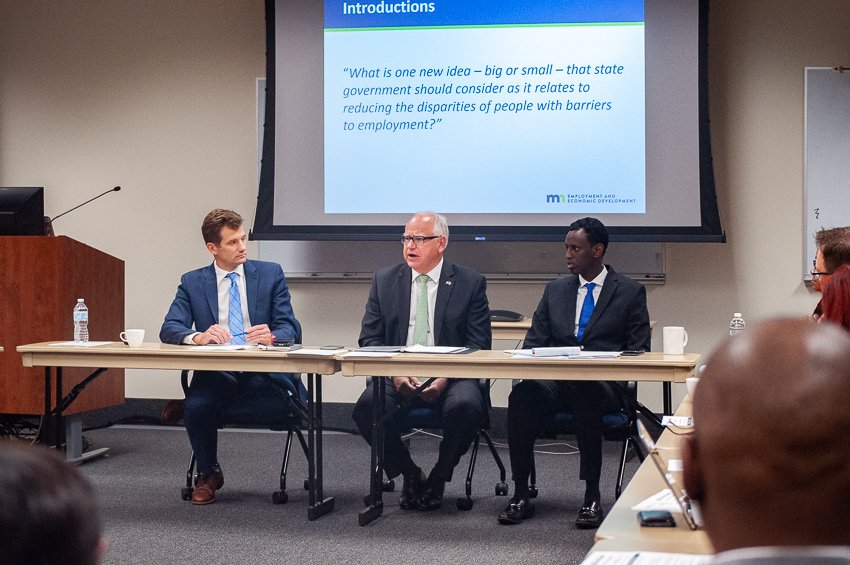 When we released our strategic plan earlier this year, we shared that we're making equity an agency-wide goal. It won't be the job of just one team to think about equity and inclusion – we're making it part of everyone's job. Each team at DEED has set goals, and given themselves metric-driven results that will stretch us to do more – and determine how successful we've been.  
Broadly speaking, these goals all revolve around four main themes: 
Increasing awareness of DEED programs

to reduce geographic

and other target

ed

disparities

 

Increasing the number of DEED program participants served from under

-

represented communities

 

Address

ing

achievement gaps for low-income and at-risk populations

 

Improving

relationship and

partnership with Minnesota's 11 tribal nations.

 
We're excited to pursue this new strategy to make equity the responsibility of all of us at DEED, not just those with the word equity in their title.  
At the same time, we know it's critical to have champions for equity working in our department to keep us focused on these goals and ensure we're working with all the right stakeholders across the state to be effective.  
That's why I am pleased to announce that we've hired Maureen Ramirez to lead DEED's Office of Economic Opportunity. In this position, she will lead agency-wide efforts to close opportunity gaps between whites and people of color in Minnesota and grow the state's workforce from under-represented communities.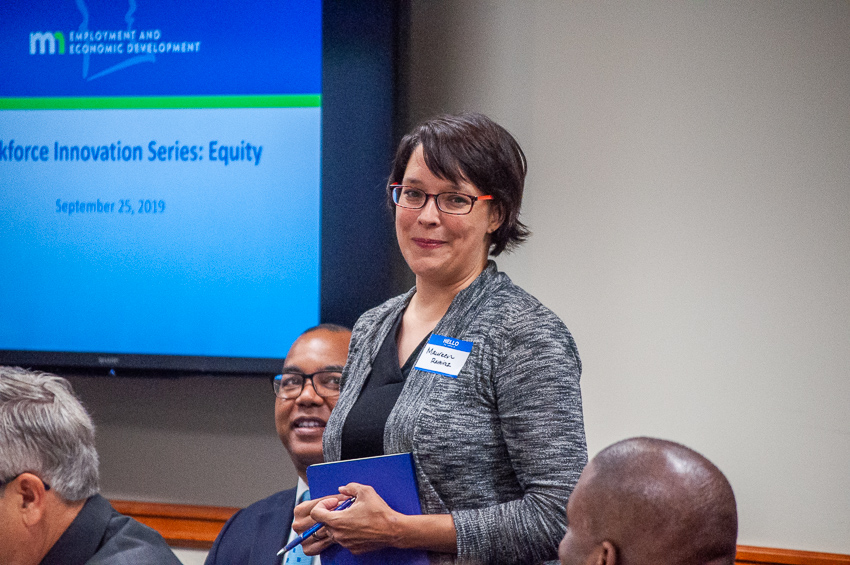 Maureen is an experienced leader and communicator with the ability to bring diverse people together and advance economic justice. As development director for Propel Nonprofits, she managed all aspects of grant fundraising and honed her knack for telling impact stories. As director of integrated strategies for the Northside Funders Group, she led a table of elected leaders, residents, philanthropy and the business community to align community, economic and workforce development initiatives in North Minneapolis, and shared best practices with the East Side of St Paul. 
In addition, Maureen held positions as policy and research director for Growth & Justice; executive director for Capitol River Council; and director of Minnesota Civic Engagement Table. Her public service experience includes serving on the Board of Regents for the University of Minnesota for a six-year term. She is currently the school board vice chair for School District 197-West St. Paul-Mendota Heights-Eagan.  
We're thrilled to have Maureen help drive us to make these goals a reality.  
In the coming weeks, we will be hitting the road to meet with workforce and economic development leaders across the state about how we can address this issue.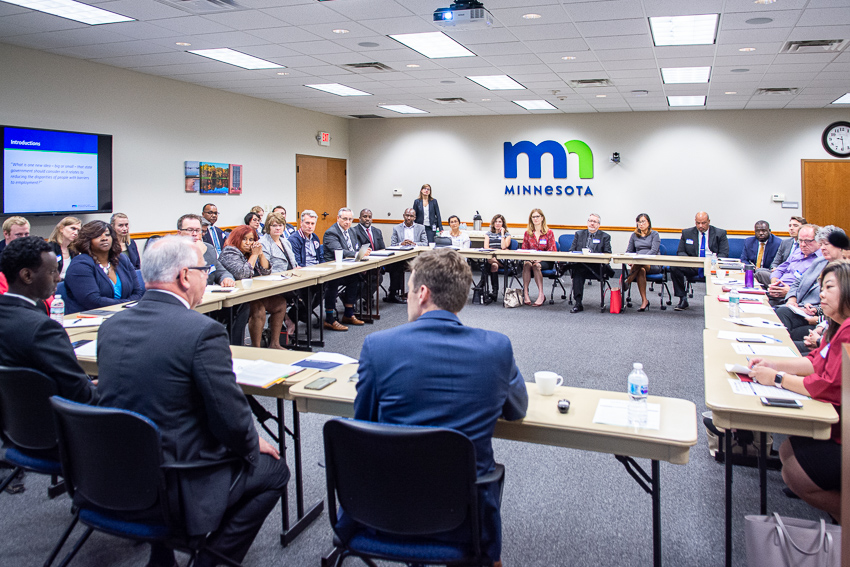 These aren't the first – nor will they be the last – conversations on equity at DEED. But with the new strategy and new leadership, we're eager to make meaningful impact toward our mission of empowering the growth of the Minnesota economy, for everyone.  
– Deputy Commissioner Hamse Warfa
Photo credit: Irma Mercado, DEED Communications Office