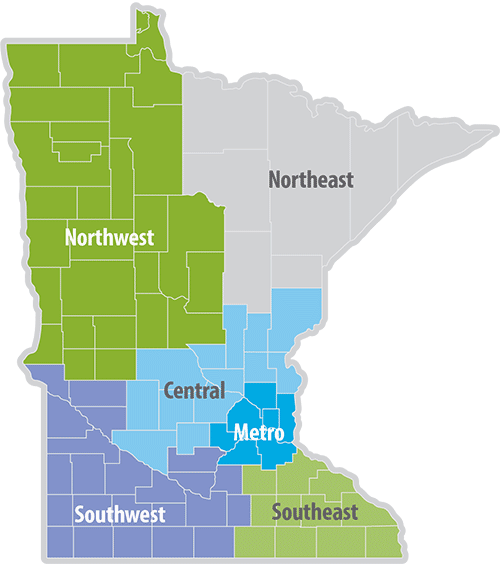 The COVID-19 pandemic has had an unprecedented impact on employment in Minnesota, both in terms of scope and of speed. Over six weeks, beginning on March 16 through April 25, a total of 556,897 workers across Minnesota applied for Unemployment Insurance (UI). In comparison, during the height of the Great Recession, we saw about 454,000 total UI applicants during all of 2009.
To help track UI applications by day, occupation, education level, gender, race and ethnicity, region and more, DEED developed the Daily and Weekly Unemployment Insurance Statistics dashboard. This tool, first posted in early April, provides a useful source of the most current information available for community leaders, economic development organizations, media and others. While the number of weekly UI applicants is still very large in comparison to normal, the numbers of new applications week over week have been decreasing since April 4.
Minnesota workers affected by COVID-19 were among the first in the country to be assisted through emergency benefits aimed at helping them through this difficult and uncertain time. These emergency benefits include a temporary additional $600 weekly payment to supplement their regular UI weekly compensation, as well as up to a 13-week extension of benefits for those who are eligible.  In addition, now some self-employed individuals are also eligible for assistance through Pandemic Unemployment Assistance.
To find out more about regional impacts of COVID-19 on workers throughout Minnesota, see blog posts that take a deeper dive on Minnesota's six labor market regions.