Spring finally arrived on March 20th with the promise of sunny days, picnics and barbecues, and outdoor activities like swimming. It also welcomed a period of increased employment in the leisure and hospitality industry!
As Figure 1 shows, there is always a large increase in jobs in this industry between the first and second quarter of each year as hiring activity heats up at local restaurants, hotels, golf courses, and other leisure and hospitality establishments as they prepare for their busiest season. These institutions typically peak in employment in the third quarter of each year, and then cool their payrolls down to adjust to colder temperatures and fewer visitors.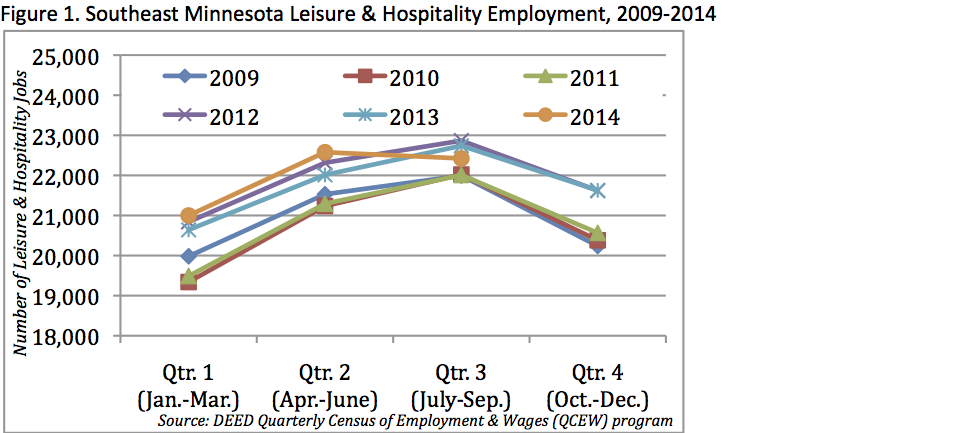 Due to the part-time and seasonal nature of the leisure and hospitality industry, many of the jobs may better be a short-term fix to earn some extra income instead of a long-term career or a good opportunity to get rich. Average weekly wages in this industry were 67 percent lower than the total of all industries, but they have been rising over time (see Figure 2). See Table 1 for some subsectors of the leisure and hospitality industry and their average weekly wages.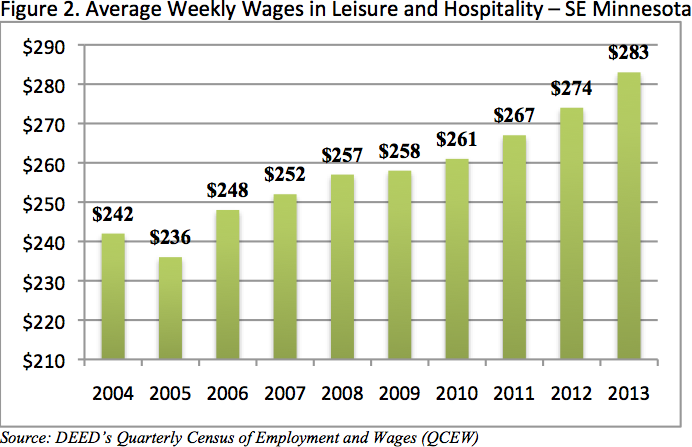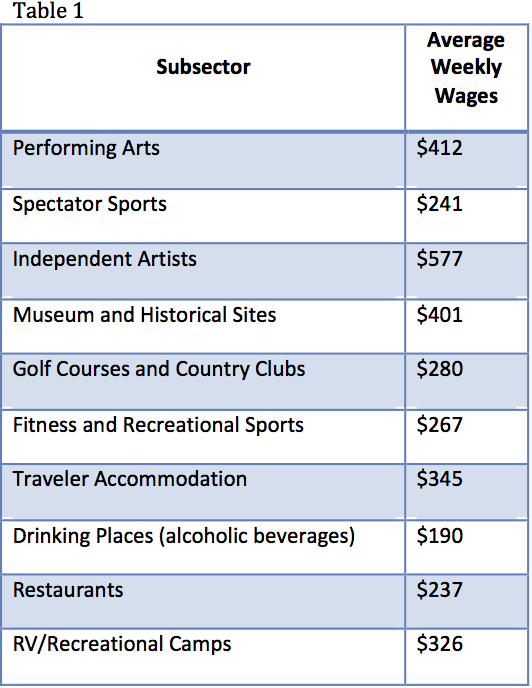 While this is not a complete list, it illustrates the variety of areas where people can find part-time or seasonal jobs during the summer months - or beyond. Southeast Minnesota has a warm and welcoming leisure and hospitality industry that needs extra workers during the spring, summer, and fall. If you're looking to expand your skill set or for extra income, look here first.
For More Information
Contact Mark Schultz.