There were nearly 30,000 veterans living in Southeast Minnesota in 2020, accounting for about 7.6% of the region's adult population. These veterans are aging – almost half (47%) are Vietnam era veterans, and another 17% Korean War and World War II veterans, with the remaining 36% serving in the Gulf War in 1990 or newer conflicts or serving in the military without deployment in a conflict. Well over half (57.6%) of the veterans in Southeast are 65 years or older, compared to about 20% of nonveteran adults.
In addition to the extraordinary value of each veteran's service to our nation, they continue to make significant contributions to Minnesota's economy and communities as well. Nearly 10,500 veterans between the ages of 18 and 64 are participating in the labor force in Southeast Minnesota. As such, these veterans have an 82.7% labor force participation rate, though that is slightly lower than the participation rate for nonveterans from 18 to 64 years of age (Table 1).
Table 1. Employment Characteristics, 2020
Labor Force
Southwest Minnesota
Minnesota
In Labor Force
Labor Force Partic. Rate
Unemp. Rate
Labor Force Partic. Rate
Unemp. Rate
Total Labor Force, 18 to 64 years
253,115
83.6%
3.5%
83.4%
3.8%
Veterans, 18 to 64 years
10,423
82.7%
3.5%
80.9%
3.9%
Nonveterans, 18 to 64 years
242,692
83.7%
3.5%
83.5%
3.7%
Source: U.S. Census American Community Survey, 2016-2020 5-Year Estimates
Prior to the pandemic, unemployment rates were identical for veterans and nonveterans. Other data show that in 2020, over one-quarter (26.2%) of veterans reported having a disability, compared to 11.4% of nonveterans. Another unique demographic characteristic of veterans is that about 93% are men, compared to 7% women.
Current or former military members that are looking for work are encouraged to contact the dedicated CareerForce Veterans Employment Specialist in Southeast Minnesota for assistance. CareerForce can help veterans that are looking for help with career planning and job search, or just getting connected with other resources.
In Southeast Minnesota, the Veterans Employment Specialist is:
Josh Hessler
(Dodge, Fillmore, Freeborn, Goodhue, Houston, Mower, Olmsted, Rice, Steele, Wabasha, Winona)
Email: josh.hessler@state.mn.us
Call (Office): 507-923-2825
Call (Cell): 507-226-7263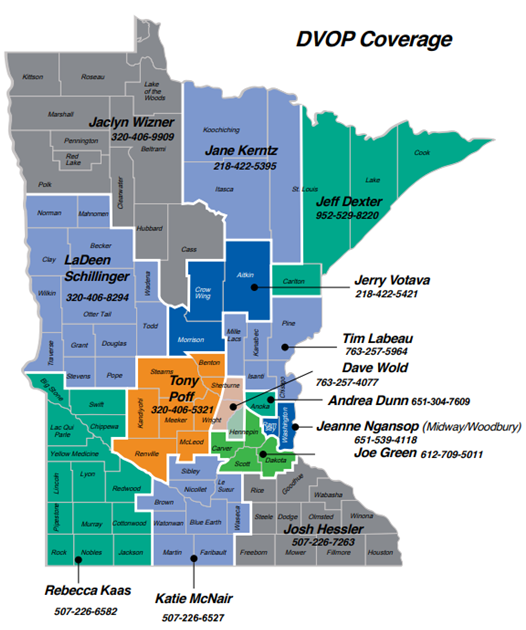 For More Information
Contact Amanda O'Connell at 320-441-6571.