Necessity is the mother of invention, but in the case of Action Manufacturing, necessity led a father to invention. After 30 years in the motor sports business, Tim Swenson started building an all-terrain wheelchair to allow his son Jeff, who was injured in a car accident at age 16, to get back out and enjoy the things he loved doing, including hunting, fishing, and exploring the great outdoors.
The Marshall company's innovative Action Trackchair and Action Trackstander products allow people in wheelchairs the freedom of mobility to go off hard surfaces and enjoy activities like hunting and fishing, hiking or going to the beach.
Although not an engineer, Tim understands mechanics and is excellent at designing a concept and seeing it through to manufacturing completion. Tim started dabbling with designs for an all-terrain wheelchair, using the knowledge that he and his wife Donna gained through working in the recreational motor sports field.
Swenson started the business in November 2008 with one employee, and began production and sales in 2009. Action Manufacturing quickly outgrew their original 6,000 sq. ft. building, so Tim built a second building – and swiftly filled that as well. The company built a new 24,000 sq. ft. facility in 2014 and was up to 19 employees in 2015.
Action Manufacturing has more plans for growth in the future, according to Alan Macht, Business and Marketing Support Manager. In addition to the successful Action Trackchair and Action Trackstander, they have developed new all-terrain platform products for different industries: Action Trackporter, which is used in the pork industry, and Action Trackbot, a remote-controlled industrial robot.
"Action Manufacturing is a phenomenal company," said Macht. "Tim and Donna are awesome people, not just in business, but in how they take care of people. They take great care of their customers and their employees."
Macht added that the Swensons are grateful for the support and assistance of DEED in building their business. They have found DEED and the WorkForce Center to be extremely supportive of their needs in the past, and look forward to working with DEED in the future. They have had great success finding good, hard-working employees whenever they have posted positions.
To find more information about the new product inventions at Action Manufacturing, go to actiontrackchair.com.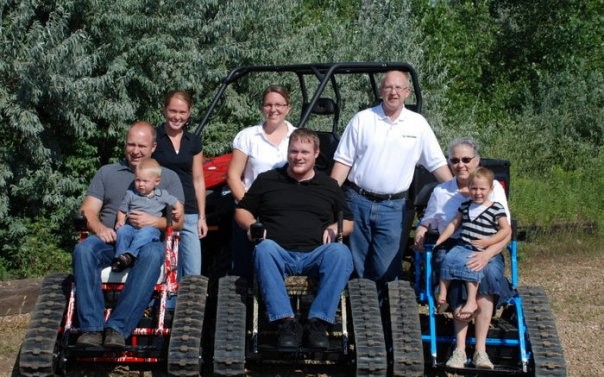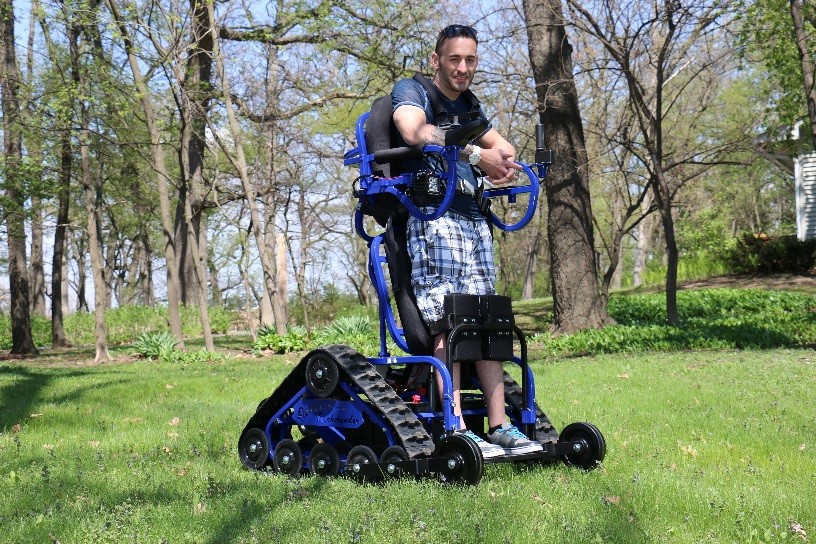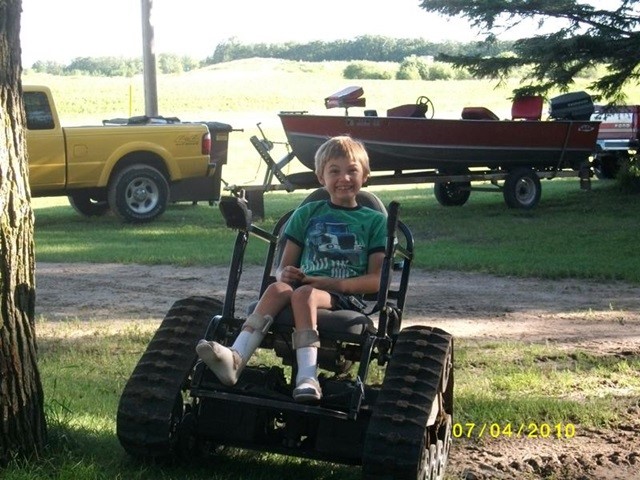 For More Information
Contact Luke Greiner at 320-308-5378 or Mark Schultz.