The number of new Unemployment Insurance (UI) applications have rapidly declined over the past few months following the unprecedented surge in the weeks following the issuance of executive orders to slow the spread of COVID-19 during the second half of March. Though down from April, in May, Central Minnesota's initial UI applications were still about 800% higher than May 2019, amounting to more than 14,700 applications.
The claims have been spread throughout a wide range of occupations, with construction trades workers filing the largest number of claims (7,067 since March 16th). Construction workers have filed more claims this May than any other on record dating back to 1999. Oftentimes construction employment is a leading indicator of economic vitality, however with the current volatility it's difficult to compare current trends to previous ones.
Other occupations where a large number of workers are filing UI claims include: food and beverage workers, retail sales workers, and production occupations. Notably, during this public health crisis, many workers who are filing for unemployment insurance benefits work in health care, a sector that is being stressed by increased demand for certain services; while seeing lower demand for non-critical services, such as elective surgery.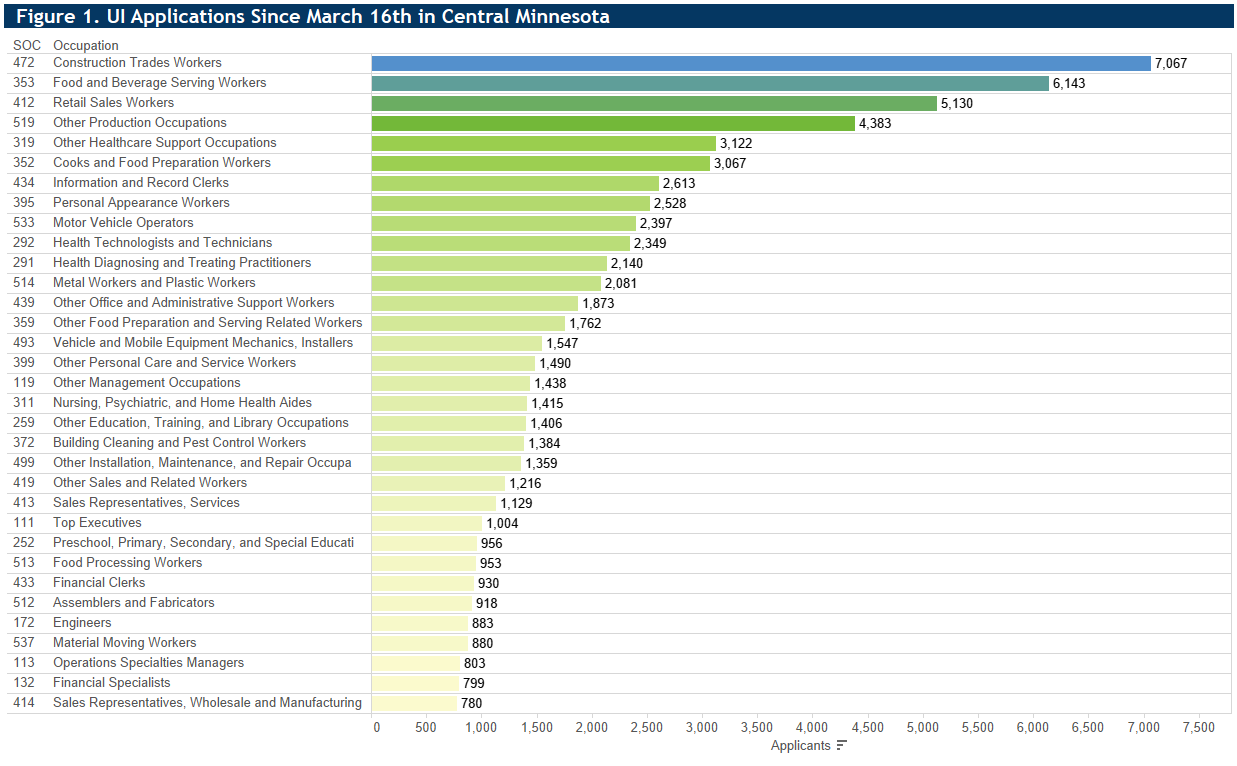 Source: DEED, UI Statistics
The common perception is that the health care industry is immune to recessions, but that is not always the case. Although health care employment in Central Minnesota stayed fairly steady and even grew slightly through the last recession, many health care workers were still laid off. In both 2009 and 2010, more than 3,400 workers in the health care and social assistance industry filed for unemployment insurance benefits over the course of each year (see figure 2).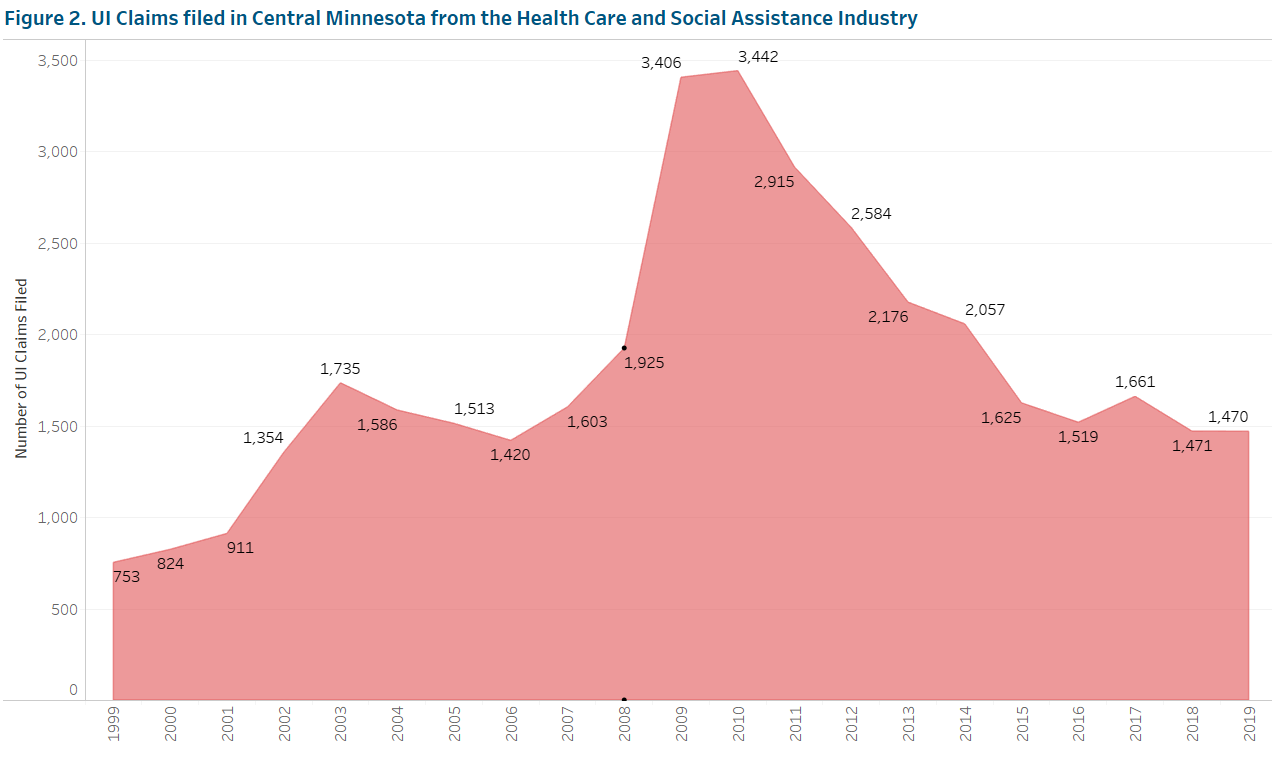 Source: DEED, UI Statistics
In March, April and May of 2020, there were 14,387 initial claims filed in the health care and social assistance industry – already four times higher than for the entire year in 2009 or 2010.
It's helpful for context to look back and compare the Great Recession to the current economic crisis, but the similarities beyond being an economic downturn are limited at this point. The current employment situation is the result of the COVID-19 pandemic and the resulting policies to attempt to slow the spread of the virus which are vastly different factors than those that lead up to the subprime mortgage financial crisis of previous decade.
For More Information
Contact Luke Greiner at 320-308-5378.