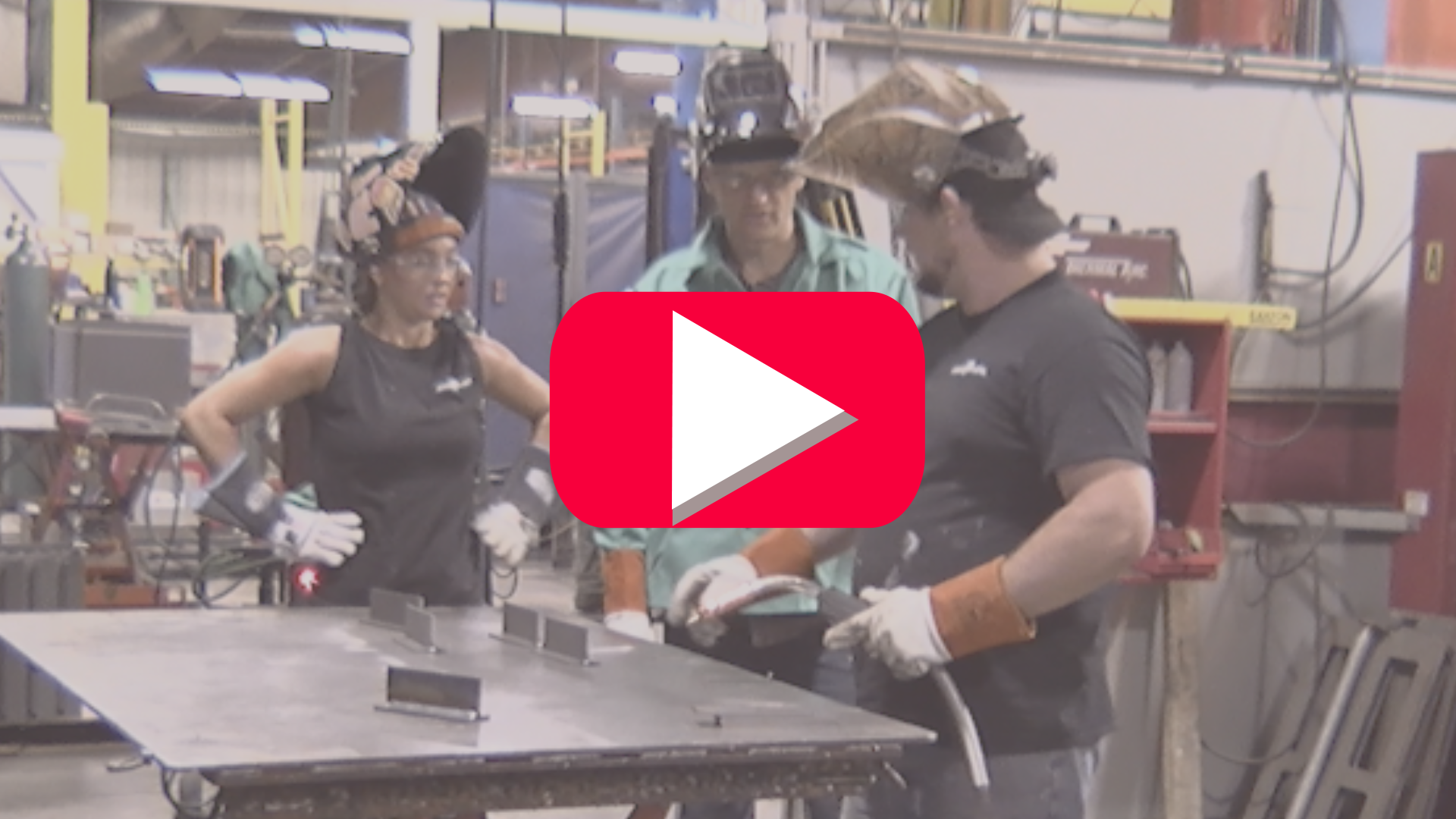 This week we're kicking off our "Summer of Jobs" campaign here at DEED. Given historic workforce shortages and an economy that's teeming with opportunity, the goals of "Summer of Jobs" are three: 
Showcase the thousands of amazing jobs available in Minnesota, so that job-seekers are aware of where the opportunity lies.  

Amplify the many sources of labor that employers often overlook or lack a connection to, such as immigrants communities, young people, retirees returning to the workforce, people with disabilities or those recently released from correctional facilities. 

Highlight the innovation & best practices from businesses, job-seekers, and communities – as well as the multiple services DEED is revamping at our agency – to help increase opportunity and productivity in our workforce. 
We started in Mankato this week, where I met with Schwickert's Tecta America, a company that has seen strong results in recruiting workers from Puerto Rico to move to Minnesota, and also shadowed a welder named Tealy Krosch at Jones Metal.  
Across the state, employers are grappling with a tight labor market. In Mankato, the unemployment rate for April 2022 dropped to just 1.3% which is the lowest on record. At that rate, there were just 766 unemployed workers in April 2022 which shows just how tight of a labor market the region is facing. Luckily, the Mankato area has a much younger median age than the state (34.3 years vs. 38.3 years); and also, a much higher percentage of the population in the 15–24-year-old age group so there's a big opportunity to work with the high schools and colleges to create talent pipelines so that area businesses have potential employees right after graduation.  
Inclusive Talent Discussion with Schwickert's Tecta America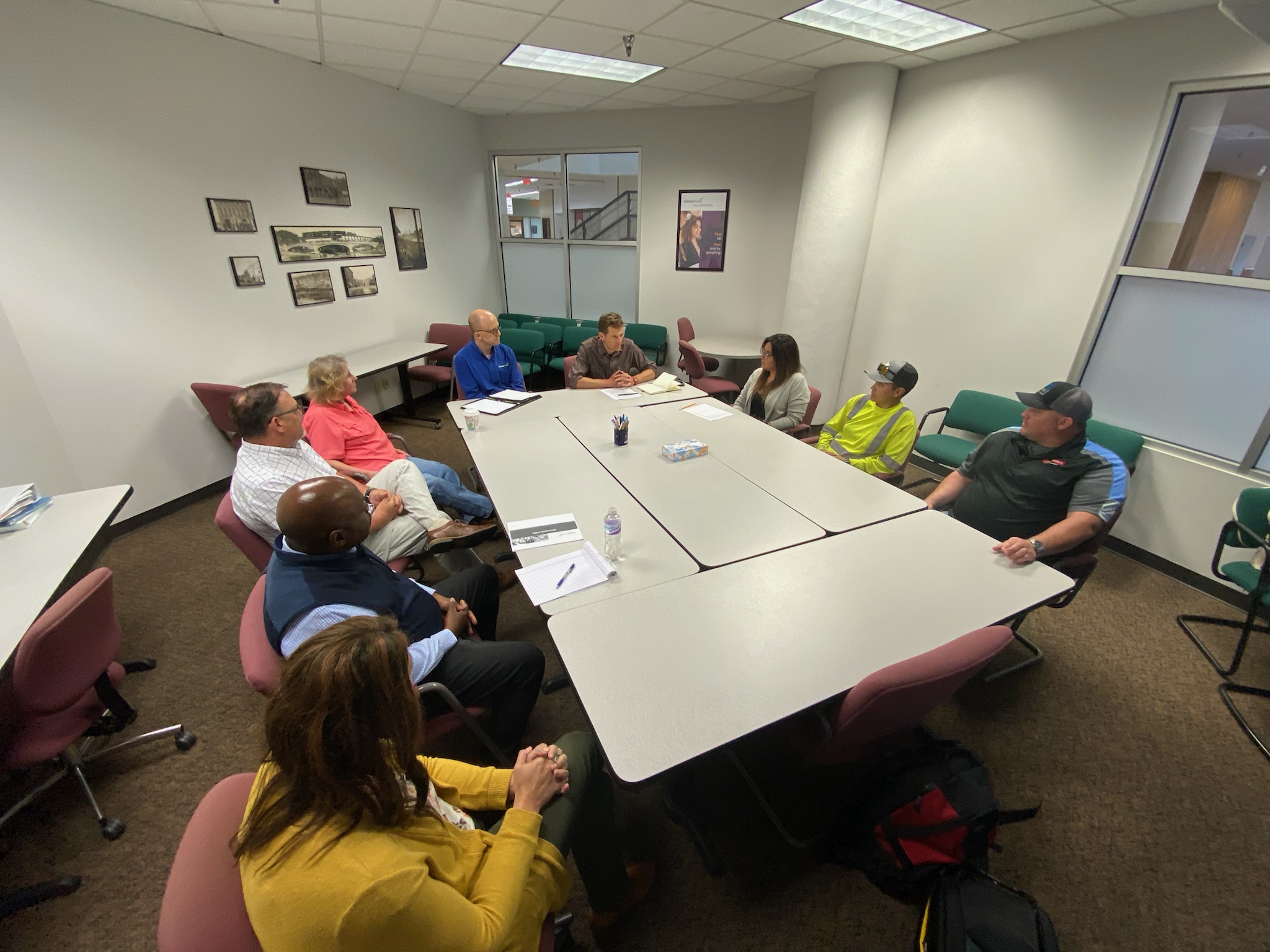 I started the day at the CareerForce location in Mankato as I met with HR staff from Schwickert's Tecta America, a roofing and mechanical contractor, who shared their success in hiring diverse talent and how they've created an inclusive workplace for all employees. Schwickert's has led the way regionally with recruiting efforts from Brownsville, Texas and Puerto Rico. Bringing new employees to the region has the potential for a bit of culture shock, so Schwickert's makes sure to create a sense of community with their employees to help everyone feel welcomed. To increase their retention of employees, they provide opportunities for their employers to visit their families during less busy periods.  
The advice they offer to employers is to get out in the community to connect with people and share your different career opportunities. During the last school year, they visited and met with students in 50 schools to share the available jobs that students might not think of like IT or HR. They also urge employers to be creative and comfortable reaching out to different talent pools so their business can remain competitive.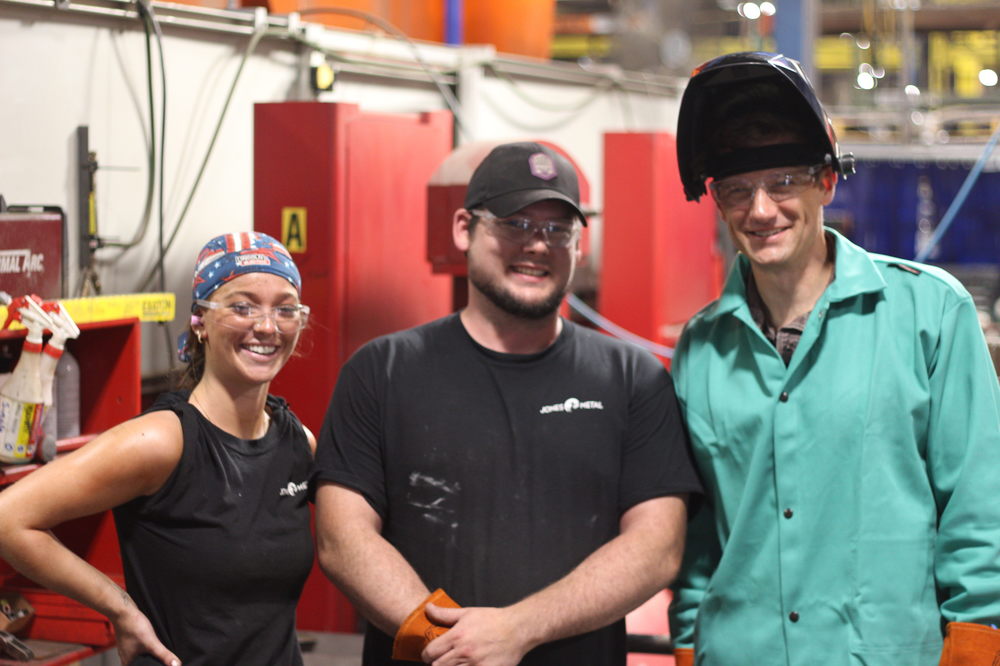 Jones Metal Inc. Job Shadow 
I continued to the day at Jones Metal to job shadow Tealy Krosch, a robotic welder and recent graduate of Mankato High School. Tealy is already making $22+ an hour as a robotic welder where she helps program their robots. Through their innovations with their robot tech, they've been able to automate from 120 employees down to 87 over the past eight years. Tealy is currently being featured in Mankato public schools as part of their "I AM" campaign where they highlight former students on their current career paths in different industries. Students in K-12 can be inspired by people like Tealy who are able to find fulfilling and well-paying work right out of high school.  While shadowing Tealy, I was able to make some welds of my own and take home as souvenirs from our visit.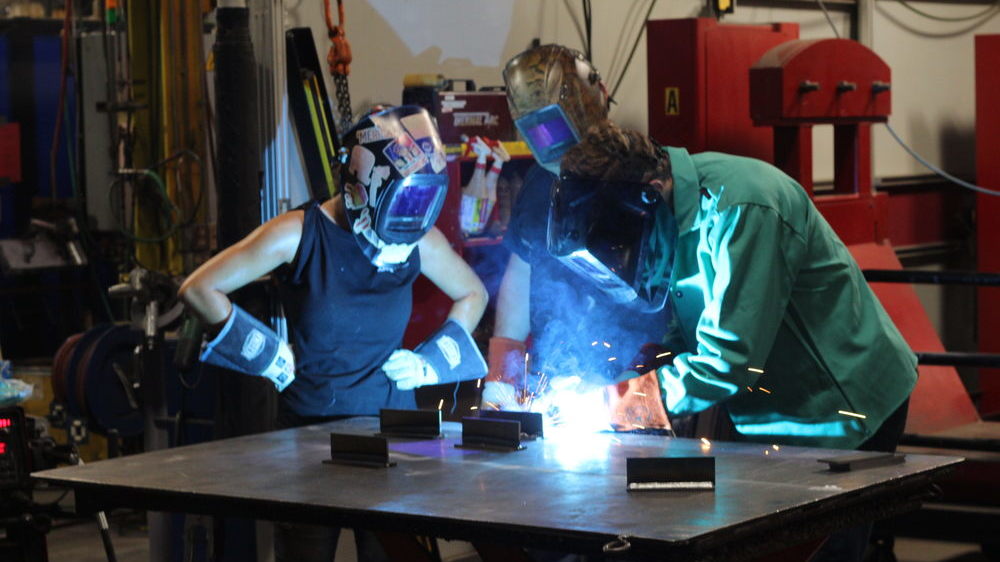 One of the most effective talent tools for Jones Metal Inc. is working with the school districts so that students can try work-based learning within their company and upon graduation they are hired and then upskilled with help from the Minnesota Dual Training Pipeline Program. The program support employers in creating or enhancing a competency based, earn-and-learn dual-training approach to meeting their workforce needs. 
Manufacturing has always been a huge in-demand industry for Minnesota. Currently, more than 309,000 people work in manufacturing, which makes it the second largest industry sector by employment in the state. And when considering direct and indirect jobs – such as sales, shipping and professional services – manufacturing supports more than 886,000 jobs, or roughly 33% of all the state's jobs. Average annual wages for workers in manufacturing are $70,860, 10% higher than across all industries in Minnesota. More than 60% of manufacturing openings in the latest Minnesota Job Vacancy Survey from Q4 2021 didn't require any postsecondary education. And according to that same survey the median wage offer for a starting position in manufacturing in Minnesota is $22.48. Many manufacturing positions offer opportunity for advancement – with greater responsibility and greater pay – sometimes with employer-provided training. 
This first visit for our Summer of Jobs campaign was engaging and inspiring. I'm looking forward to continuing job shadowing and highlighting more of the best-paying in-demand jobs available across Minnesota.  
For a recap of our day, check out our video on DEED's YouTube page.