Photograph of the Minnesota State Capital Building on a blue background
Who we are 
Throughout the last decade, Minnesota IT Services (MNIT), the information technology agency for the executive branch, has set a course to help the state realize the vision of an innovative digital government that works for all. 
Led by the state's Chief Information Officer, MNIT partners to deliver secure, reliable technology solutions to improve the lives of all Minnesotans as we set IT strategy, direction, policies, and standards for enterprise IT leadership and planning.
What We Do
Technology plays a critical role in supporting state-run services.
MNIT delivers a full suite of enterprise services to executive branch state agencies, boards, councils, and commissions, as well as specific applications and technologies that enable state of Minnesota agency partners to carry out day-to-day operations and connect with the Minnesotans they serve. Across the technology spectrum, MNIT teams support the IT infrastructure – the system of software, hardware, networks, facilities, and service components – that keep the state of Minnesota running, from routine management to the co-creation of transformational digital state services that Minnesotans interact with directly.
Enterprise services provided to each state agency embed security protections, maximize efficiencies, and reduce costs. These services include email, conferencing, network, desktop support, phone services, security, and more. Services that are unique to a state agency are delivered locally by MNIT's Chief Business Technology Officers (CBTOs) and their teams. MNIT supports hundreds of these "line-of-business" services, which includes support for agency-specific applications and projects, and they are a direct pass-through charge to the agencies.
MNIT provides some limited-service offerings to non-executive branch partners, including higher education institutions, school districts, public libraries, the legislative branch, judicial branch, constitutional offices, counties, cities, tribal nations, and other government organizations in Minnesota.
MNIT also extends cybersecurity staff and programs to counties to reduce risks to state data and systems. The MNIT Enterprise Security Office manages the Statewide Security Monitoring Initiative (SSMI), an innovative county monitoring program that is the only one of its kind in the nation. The program provides counties with infrastructure, hardware, and software for cybersecurity detection and monitoring.
How we work
MNIT's Connected Culture is integrated into the foundations of our work. The relationships we build with each other and with our partners while keeping the people we serve at the center of our work, are key to identifying opportunities to innovate and deliver effective and efficient government services to all Minnesotans. 
In 2021, MNIT revisited its mission and vision, and developed agency guiding principles directly informed and shaped by outreach, feedback, and collaboration with our staff and agency partners across the executive branch.
Mission 
We partner to deliver secure, reliable technology solutions to improve the lives of all Minnesotans. 
Vision 
An innovative digital government that works for all. 
Guiding Principles 
Practice servant leadership.  
Treat everyone with respect and dignity.  
Do the right thing, especially when it is difficult.  
Ask how your actions are reinforcing or removing structural inequity.  
Promote the common good over narrow special interests.  
Be accessible, transparent, and accountable.  
Include voices from communities that will be most impacted.  
Embrace change.  
Measure when you can.  
Engage with empathy. 

114,777,986
Visits to state websites.

11,708,461
Visits to DEED's Unemployment Insurance websites

20,398,681
Visits to state websites for COVID-19 vaccine, testing, and information

4,271,774
Visits to MNsure websites

1,835
Number of security incidents resolved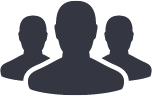 2,435
Employees

2,080
Number of applications supported

545
Total projects tracked
10,000
Network devices supported

289
Number of websites we host and support

373,100
Service desk tickets across the executive branch

183,732
Tickets resolved the same day (49.25%)

952
Total resources on the Minnesota Geospatial Commons

102,169,512
Number of hits on the geospatial image server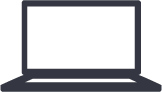 4,739
Purchase request volume
Cultivate a Holistic and Connected Culture of Work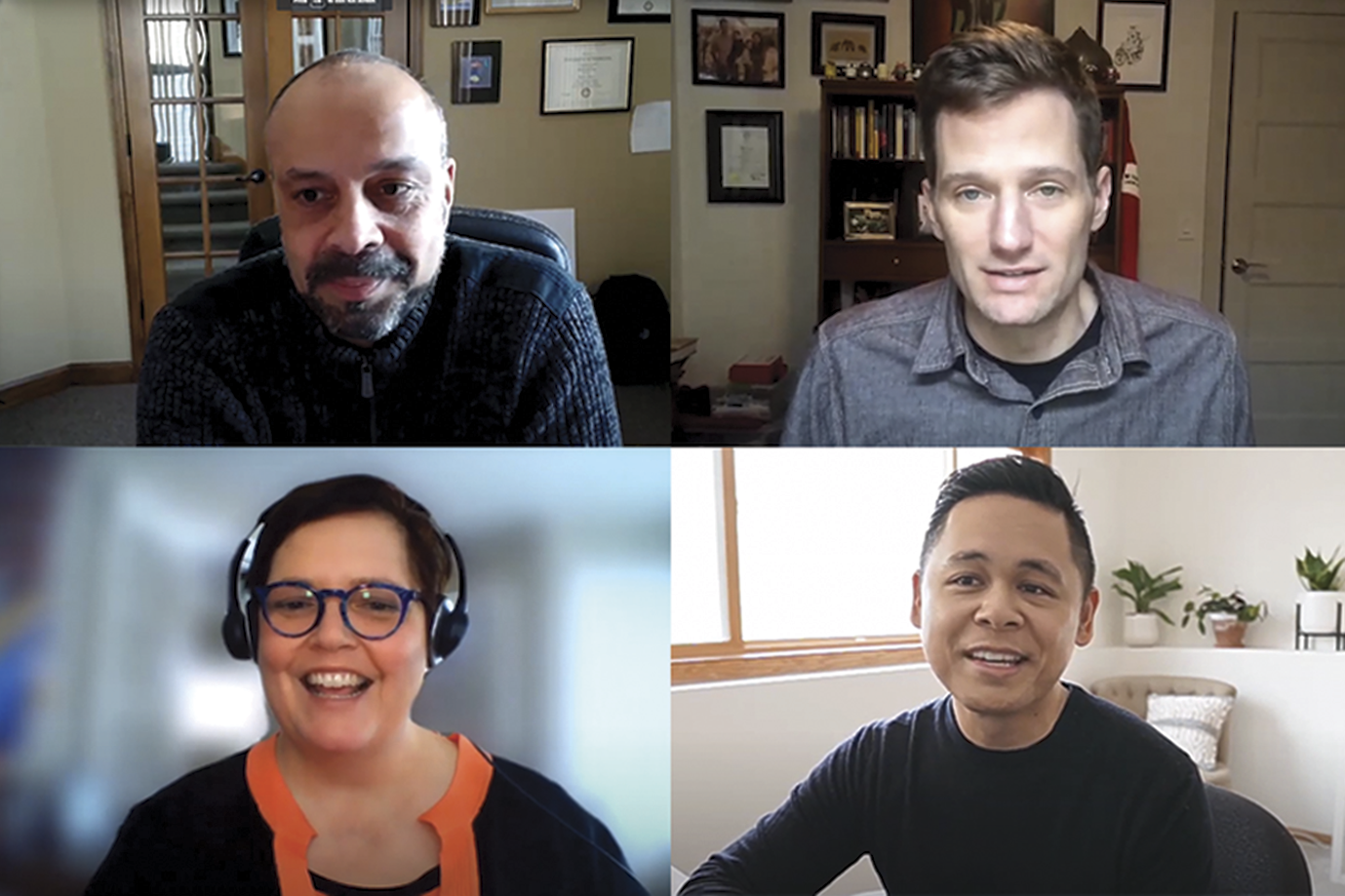 Reimagining the Relationship Panel Event
On February 26, 2021, MNIT hosted a panel discussion, "Reimagining the Relationship: A conversation on human-centered design." Human-centered design is a creative process for solving problems. The approach is centered around people – bringing stakeholders into the conversation from the beginning and building solutions that meet their needs. Human-centered design is about empathy, brainstorming a lot of ideas, trying those ideas on, and co-creating with stakeholders to build innovative solutions that achieve results.
Three commissioners and human-centered design practitioners discussed the approach, why it's important, and how it can be incorporated across state government. MNIT's Commissioner Tarek Tomes spoke with Minnesota Department of Employment and Economic Development Commissioner Steve Grove, Minnesota Department of Transportation Commissioner Margaret Anderson Kelliher, Stoked CEO Anna Love, and Clockwork Director of Technology and Technology Advisory Council (TAC) member Vince Cabansag.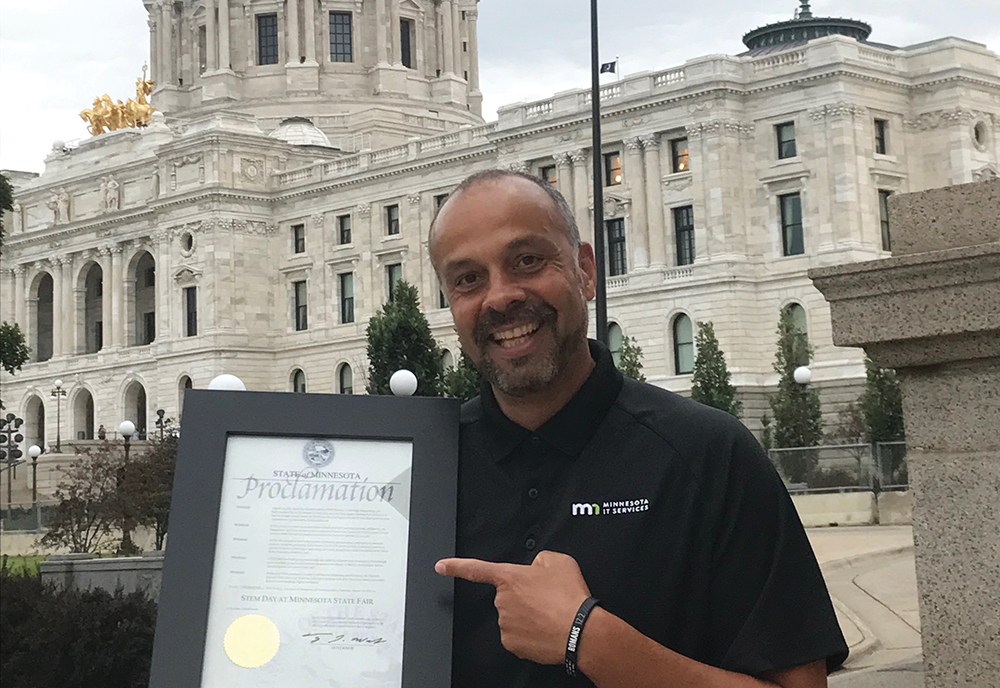 State Fair STEM Day
Commissioner Tomes virtually presented the proclamation for STEM Day at the Fair proclamation on August 25, 2021. The 11th Annual STEM Day at the State Fair inspired students to envision their successful future in an increasingly digital workplace.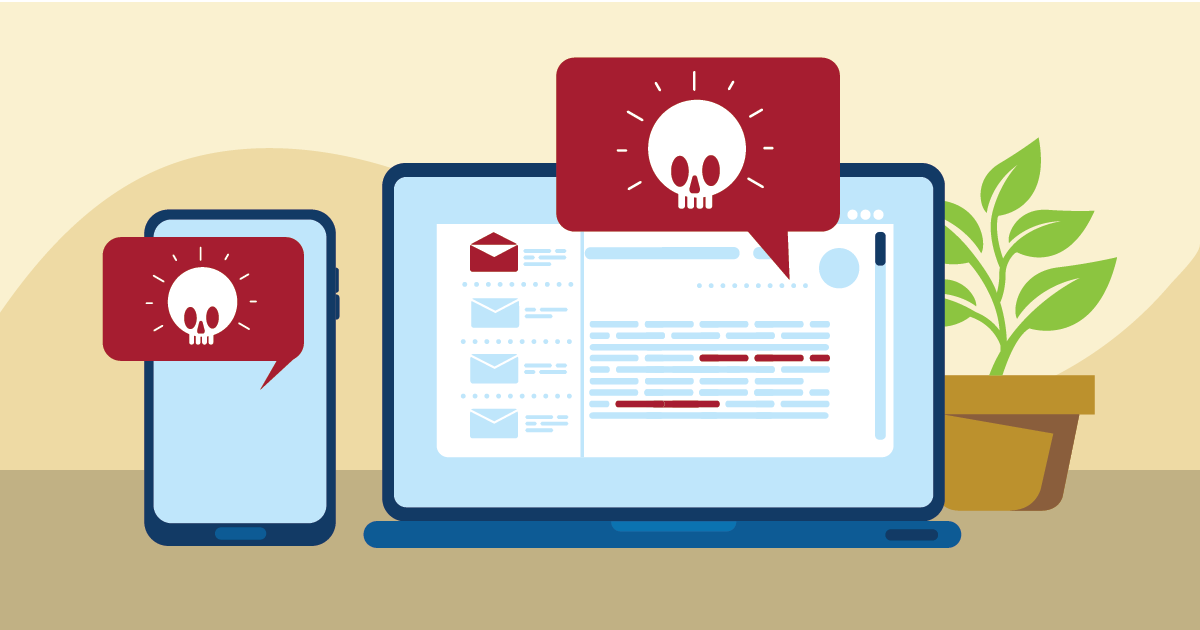 Cybersecurity Awareness Month
On October 1, 2021, Governor Tim Walz proclaimed October 2021 as "Cybersecurity Awareness Month" in the state of Minnesota. The proclamation, coordinated with National Cybersecurity Awareness Month, reminds Minnesotans about the importance of cybersecurity education and awareness for everyone, including large corporations, small businesses, financial institutions, schools, government agencies, the home user, and anyone who connects to the internet with any device.
Throughout Cybersecurity Awareness Month, MNIT shared cybersecurity tips on social media to generate public awareness about staying safe online. MNIT also educated state employees about cybersecurity best practices and reporting procedures through an internal messaging campaign that included gamification to increase engagement.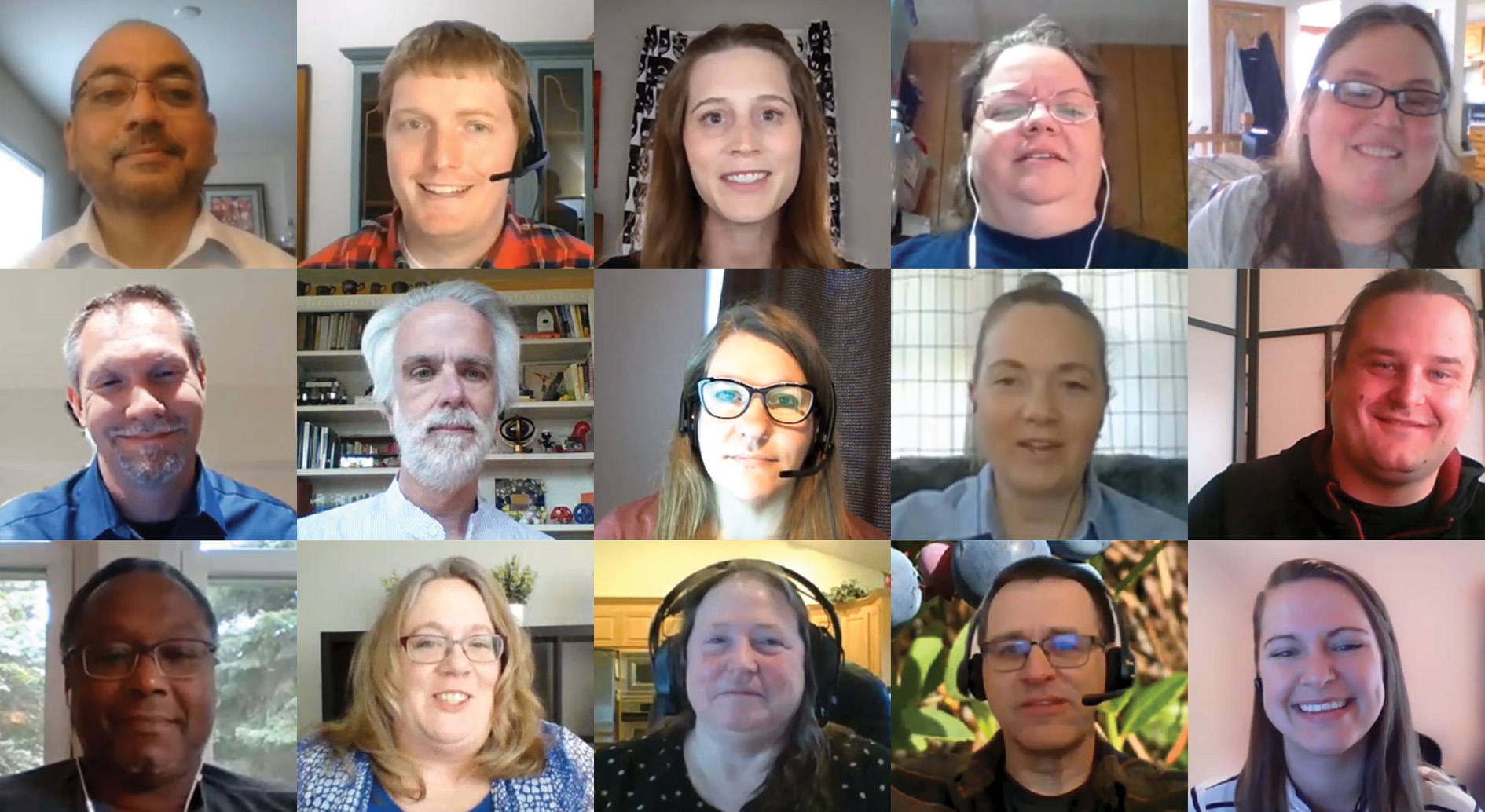 MNIT Week
In January 2021, MNIT held its annual MNIT Week – a time for professional development opportunities, and for staff to connect with each other and with MNIT leadership. While MNIT staff couldn't come together in person, over 1,000 people participated in virtual training opportunities, over 450 attended expo presentations, and over 1,500 staff joined the Digital Town Hall.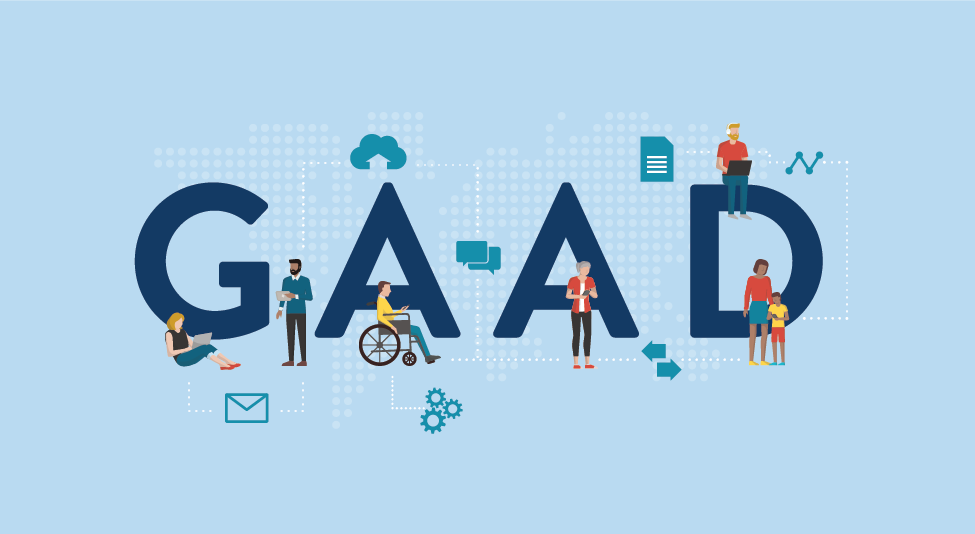 Digital Accessibility Awareness Day
Governor Tim Walz proclaimed May 20, 2021 to be Digital Accessibility Awareness Day in Minnesota. Over the past year, businesses, governments, and Minnesotans have relied on technology and digital services as a connector and a path forward. Minnesota joined the world to celebrate digital accessibility in conjunction with Global Accessibility Awareness Day (GAAD). To celebrate Digital Accessibility Awareness Day, the Office of Accessibility hosted a free training event for state employees. Experts across state government shared best practices for organizing and running meetings that are inclusive for all. 
Fortify the Value and Delivery of Projects and Initiatives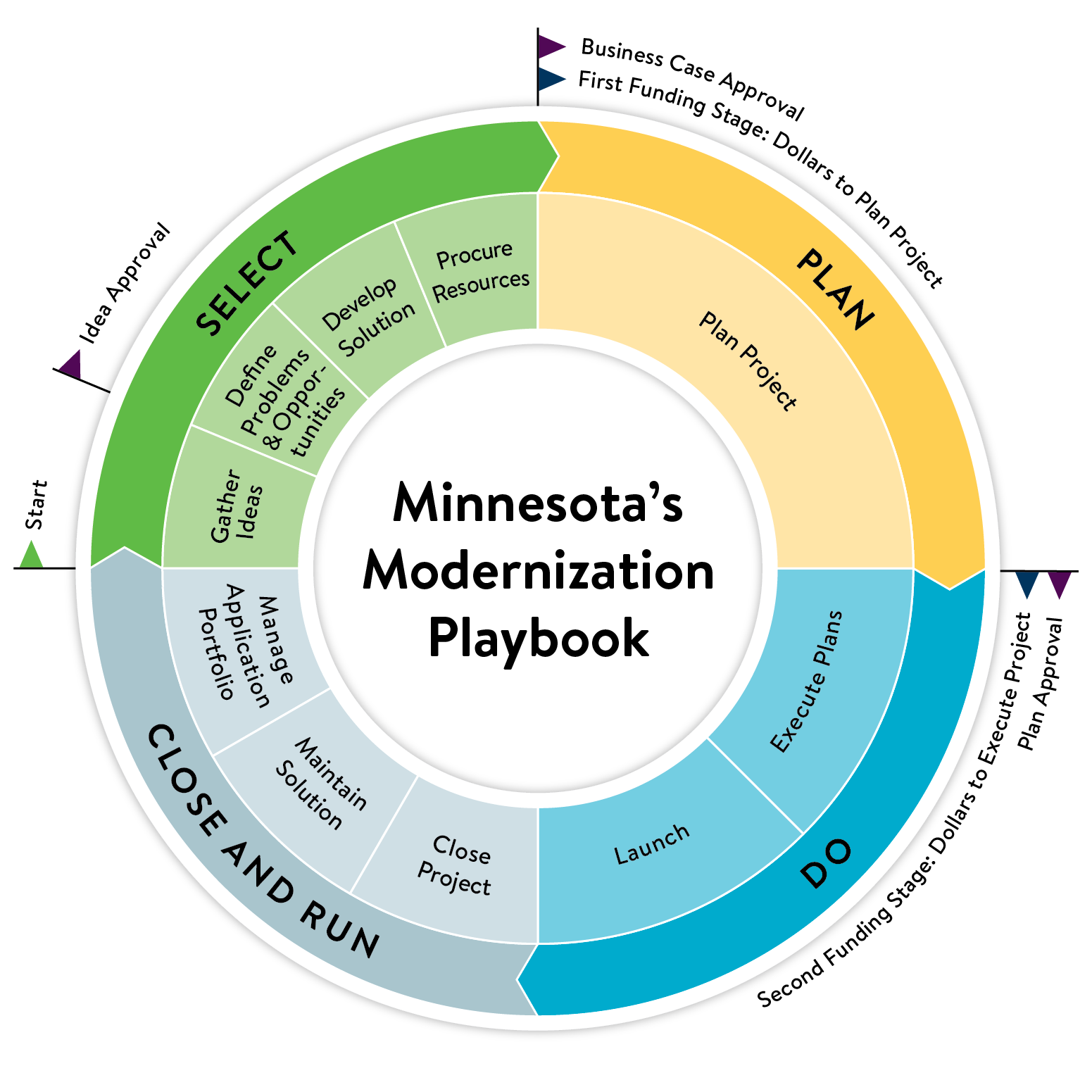 Minnesota's Modernization Playbook
Focused on improving the services and programs that use technology to serve the people of Minnesota, the Modernization Playbook is a common, end-to-end outline for consistent roles, language, and activities. The Governor's Blue Ribbon Council on Information Technology developed the Modernization Playbook to ensure that the state of Minnesota's IT systems and government programs deliver value to the people of Minnesota.
While the Playbook is powered by MNIT, a team of project management professionals, which includes technical and non-technical partners across Minnesota's executive branch, are helping state agencies to incorporate the Playbook framework into new and existing project management processes. The Modernization Playbook is available online at The Modernization Playbook is available online.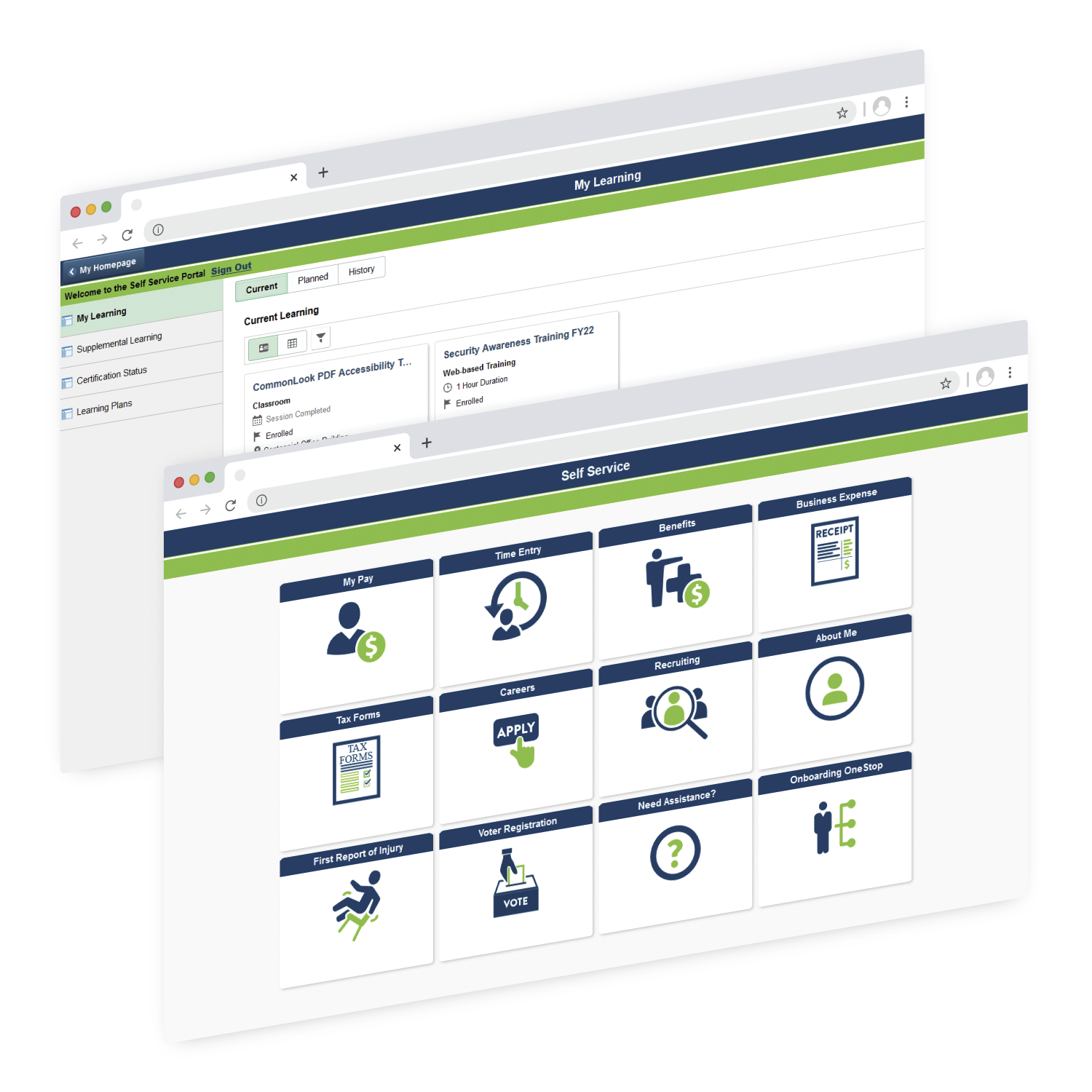 Statewide Employee Management System Upgrade Models New Modernization Playbook 
This project upgraded SEMA4, (Statewide Employee Management System) the state's payroll, human resources, and benefits system, and ELM (Enterprise Learning Management), the state's learning management system, to new hardware and software versions. It improved the user experience and accessibility of the systems, and it included upgrades to the Employee Self-Service website.
This project was one of the first projects to follow the new Modernization Playbook. The new methodologies allowed this complex project to move from concept to execution and completion with all levels of project governance appropriately involved. Funding was acquired, tracked, and communicated across agencies with agreement and confidence in accuracy at each phase. All these efforts contributed to a project that was completed on the original timeline, within budget, and a launch with very minimal issues that were resolved in the pre-planned warranty period. This project is a model example of how the state's Modernization Playbook ensures success from both MNIT and business partner perspectives.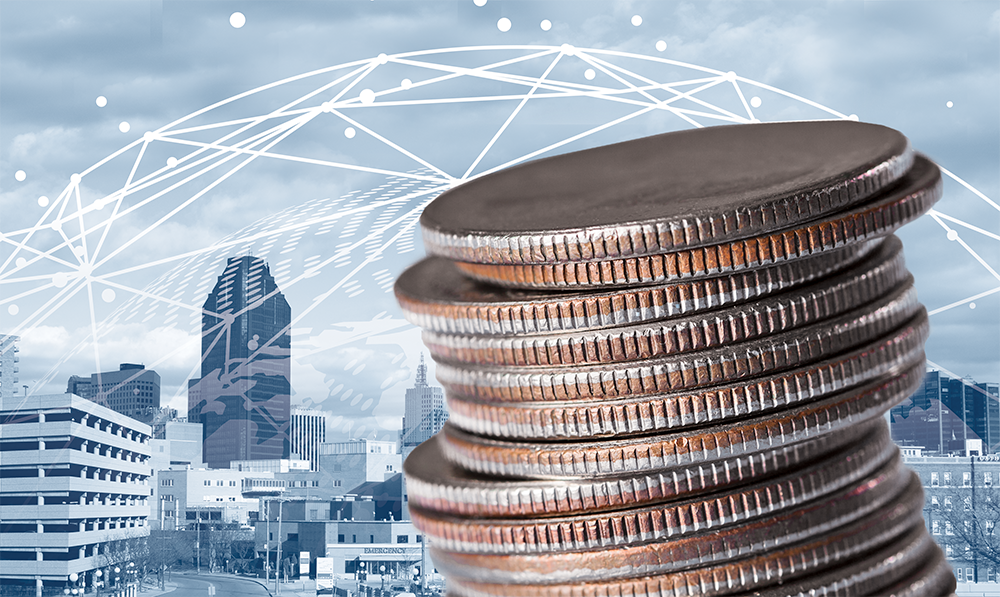 Behind-the-scenes upgrade to SWIFT
MNIT, the Department of Administration, and MMB upgraded SWIFT, the state's accounting and procurements system. SWIFT is used by more than 5,000 state employees and nearly 240,000 active vendors to process around 46,000 payments per week. The upgrade combined three updates into one, improved cybersecurity of the database to meet federal banking guidelines, brought the application to a current version, and changed functions to process large quantities of work more quickly.
Promote People-Centered Digital Government Services
CloudRAMP: MNIT Intentional Cloud Approach 
CloudRAMP is MNIT's enterprise project to help the state realize its Intentional Cloud Approach. Part of this work involves coordination between MNIT, agency partners and stakeholders, and Microsoft to identify applications to begin moving into the Azure cloud.
CloudRAMP will help the state embrace a cloud-centric strategy while providing an environment that is flexible, secure, stable, and supportable. Cloud technology helps the state of Minnesota advance infrastructure modernization and improves security and resiliency. By using a new standard – a primary provider for most of the state's cloud-based infrastructure and platform services, which includes IT networks, servers, and storage – we will be able to best meet the technology needs to enable agencies to serve all Minnesotans.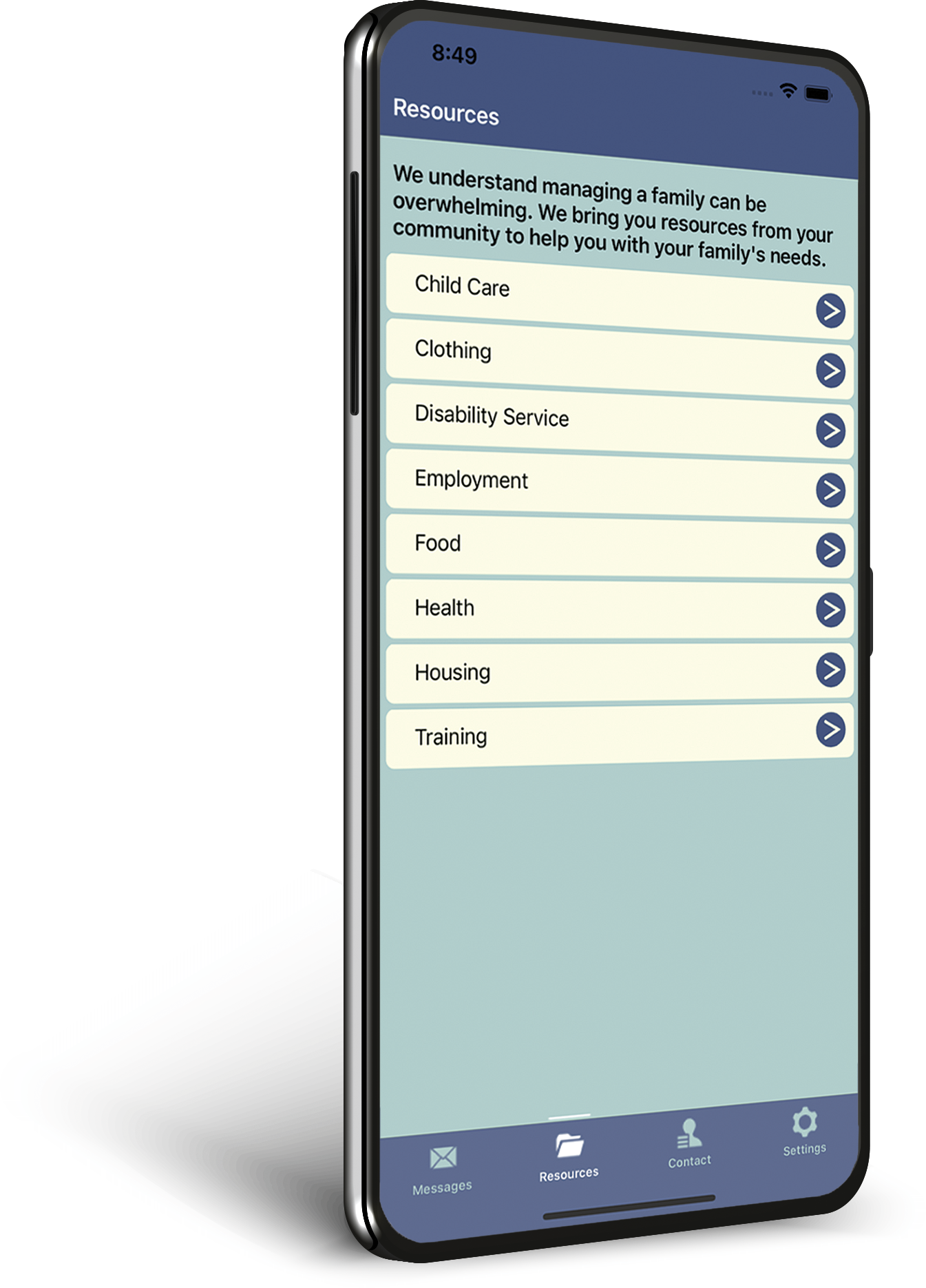 Workforce One Connect App
Minnesota's Department of Employment and Economic Development (DEED) and the Department of Human Services (DHS) partnered with Minnesota IT Services to launch the Workforce One Connect mobile app in May 2021. The app connects Minnesotans to Workforce One, the case management system for DEED and DHS, which supports more than 20 programs across three state agencies. Minnesotans can use the app for resources like food, childcare, housing, and more in their local communities, and use the app to communicate directly with their assigned workers, reducing the risk of missing a message.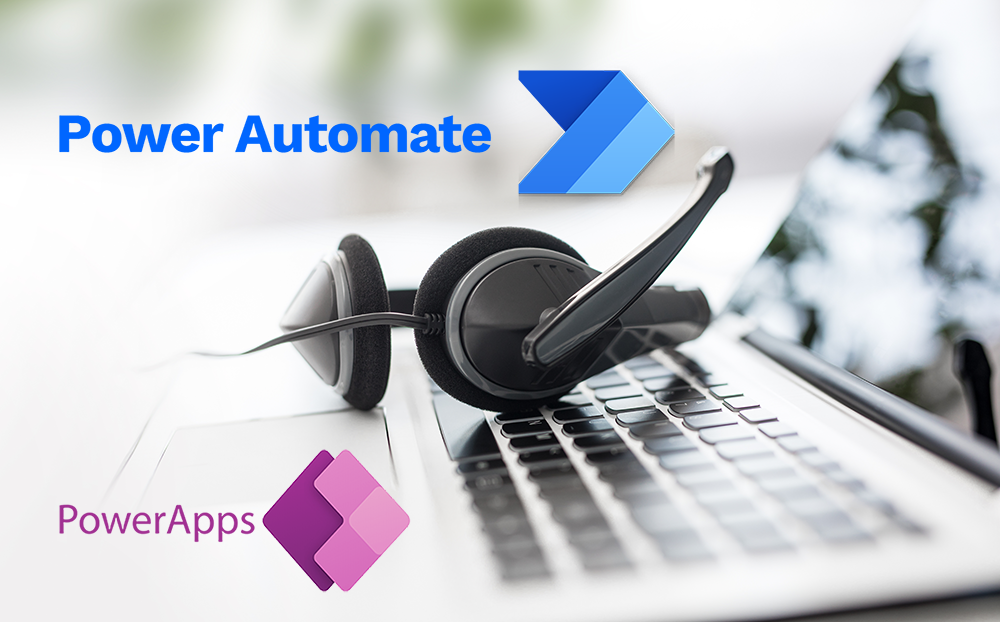 Microsoft's Power Platform for State Agencies
Microsoft's Power Apps and Power Automate were released in 2021, joining Power BI in the suite of data management and development tools available to state government. Power Apps is a data platform that includes a suite of apps, services, and connectors that provide staff with an opportunity to build custom apps for business needs. Power Automate allows employees to automate repetitive, time-consuming tasks or business processes. These no-code/low-code tools are building blocks that allow the state workforce to quickly and easily create solutions that address business needs.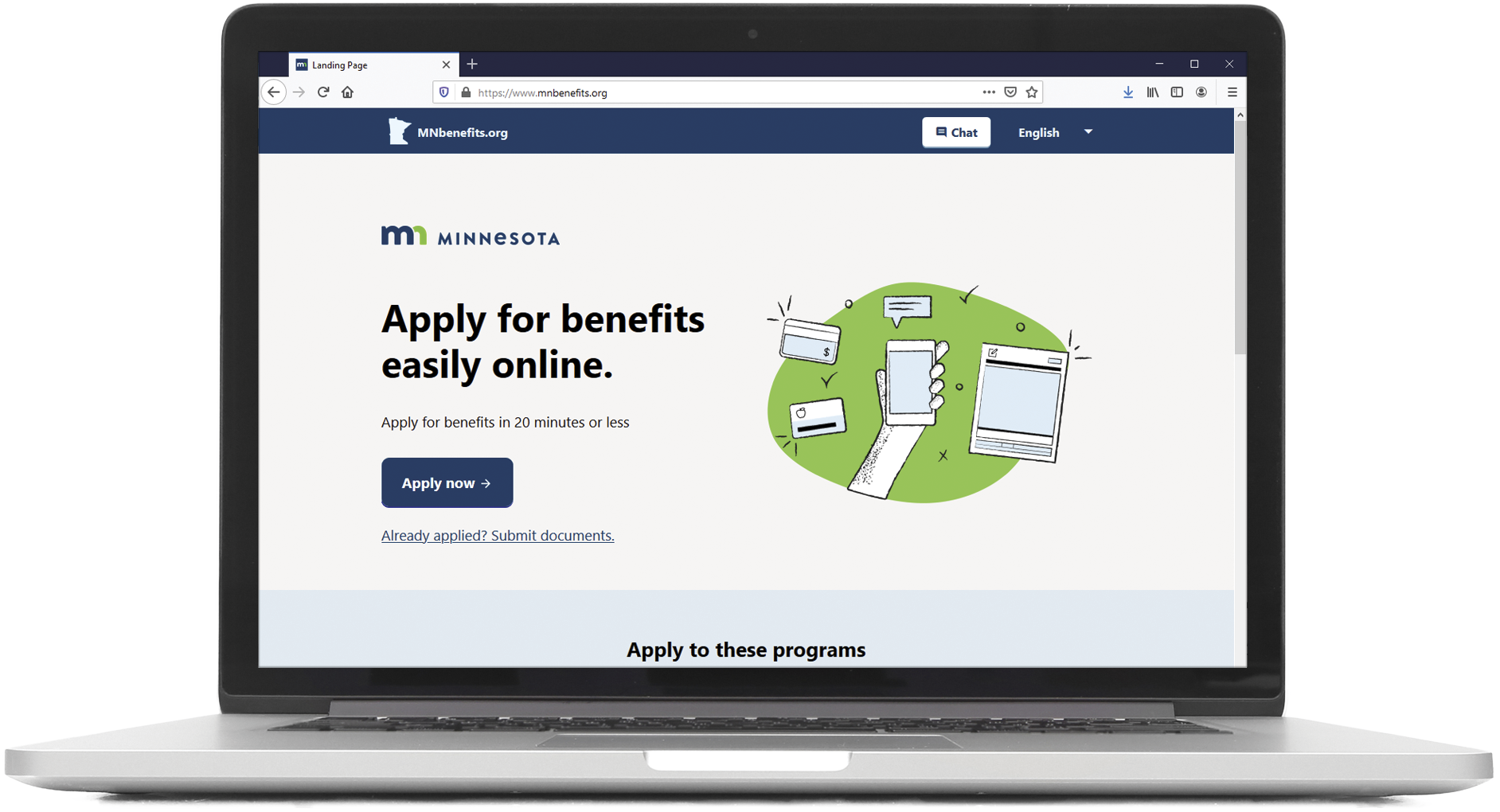 Self-service Applications for Minnesota's Benefits 
The Minnesota Department of Human Services, MNIT, tribal nations, and Minnesota's counties teamed up with Code for America to develop MNbenefits, a human-centered benefits application to serve Minnesotans, eliminating barriers and building inclusion.
Launched in November and expected to be available statewide in 2022, MNbenefits combines nine public assistance programs and reduces median application time from over an hour to 12 minutes. The mobile-friendly application works across all browsers, computers, laptops, and phones and is available in Spanish, with more languages to come. It's easy to upload documents, and no account login is necessary, which is a common barrier to access.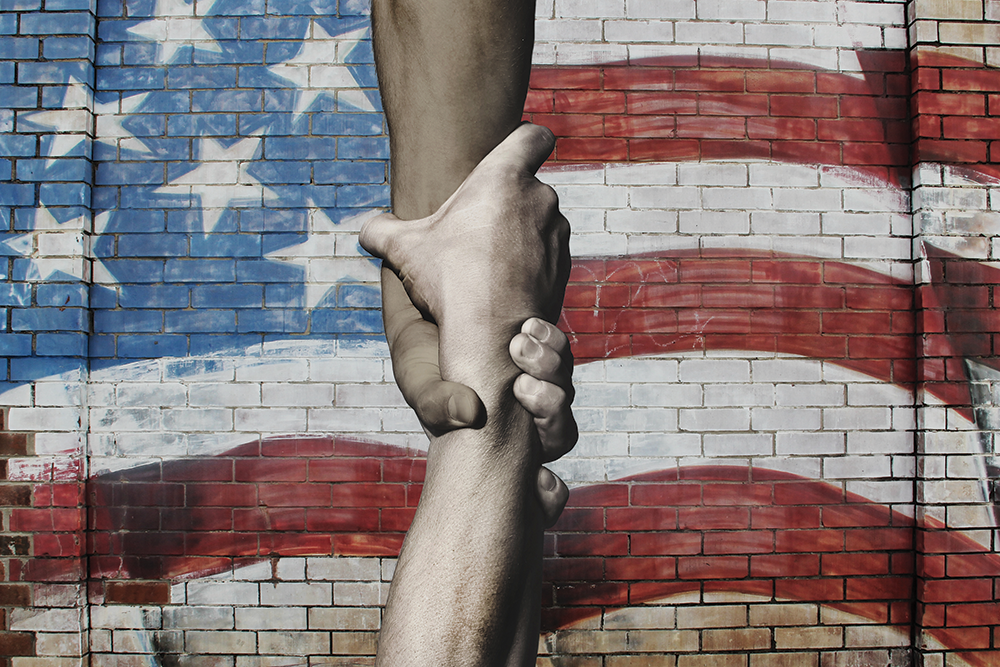 Transforming digital services for veterans
MNIT and our MDVA partners collaborated on several projects in 2021 that transformed digital services for Minnesota veterans. The 2021 implementation of Minnesota Veterans Application Tracking System (VATS), a joint multi-year project between MDVA and MNIT, added new functionality for Federal Veteran Claims. MDVA and MNIT launched a mobile version of the Homeless Veterans Registry (HVR), which was originally created as part of the Code for America and MNIT-sponsored hackathon in 2016. Together, they also implemented a modernized online tool for Minnesotans to submit donations to a wide variety of veterans programs, and established a new livestreaming capability at the three State of Minnesota cemeteries.
Elevate Minnesota's Digital Estate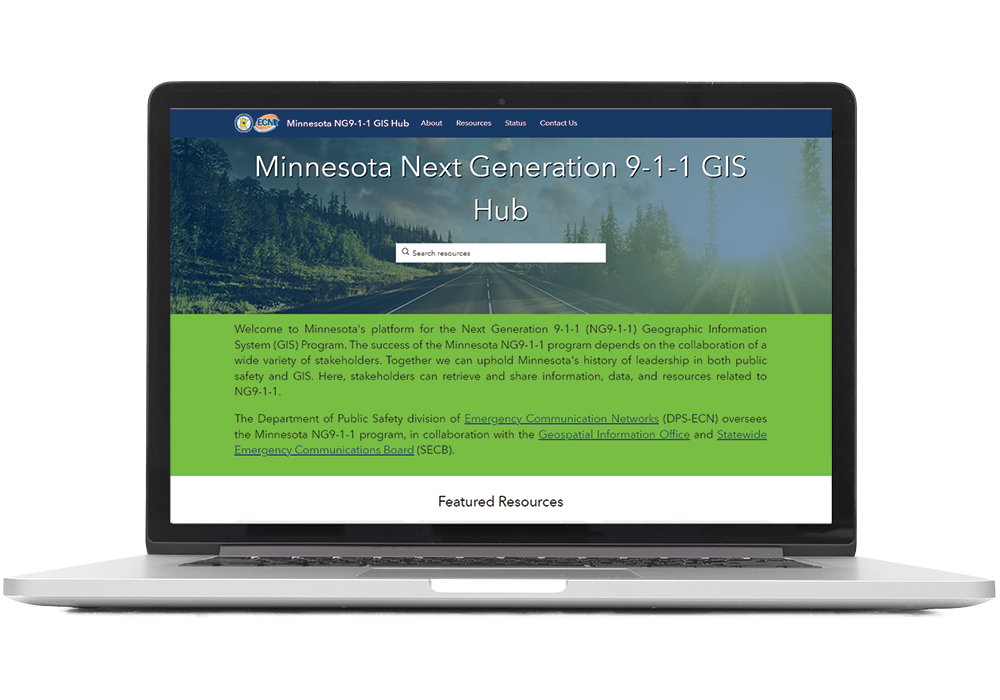 Next Gen 911 Hub Site
In June 2021, the Minnesota Department of Public Safety (DPS) Emergency Communication Network (ECN) launched Minnesota Next Generation 911 (NG911) GIS Hub website, designed for ECN's GIS and public safety answering point (PSAP) partners. Minnesota is a nationwide early adopter in launching such a site for its NG911 GIS program.  
The Hub is a faster, easier way for ECN to collaborate with partners and to share information about the NG911 project. For example, the site will enable local leaders to monitor how their county is progressing through each phase of the GIS project. It features several dashboards with interactive maps and charts that show GIS mapping progress for every Minnesota county.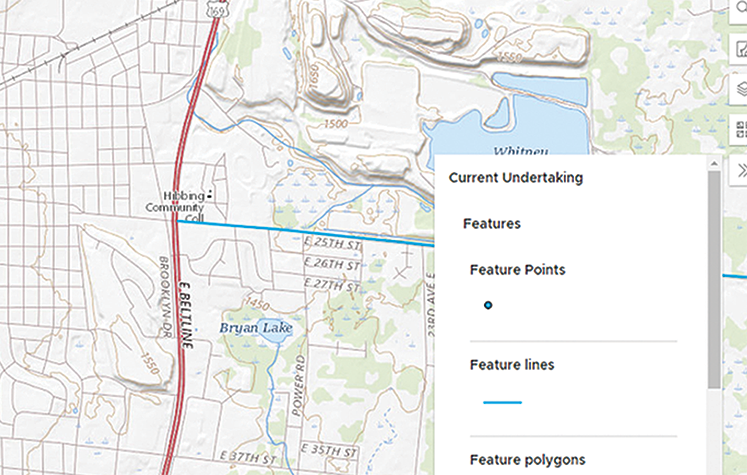 Cultural Resource Inventory
The Minnesota Geospatial Information Office (MnGeo) developed the third phase of the Cultural Resource Information System (CRIS III) application for the Minnesota Department of Transportation (MnDOT)'s Cultural Resource Unit (CRU). The effort modernized how the CRU tracks, records, manages, reviews, and reports its findings of potential cultural impacts related to MnDOT projects.
CRIS III integrates web map services and other cultural resource data including Office of the State Archaeologist's (OSA) Sites Inventory, Minnesota Indian Affairs Council (MIAC) spatial layers, and the MIAC-OSA review application. The project will result in a pooled inventory of cultural resources data maintained and hosted by each respective agency.
Bolster Successful State Cybersecurity Efforts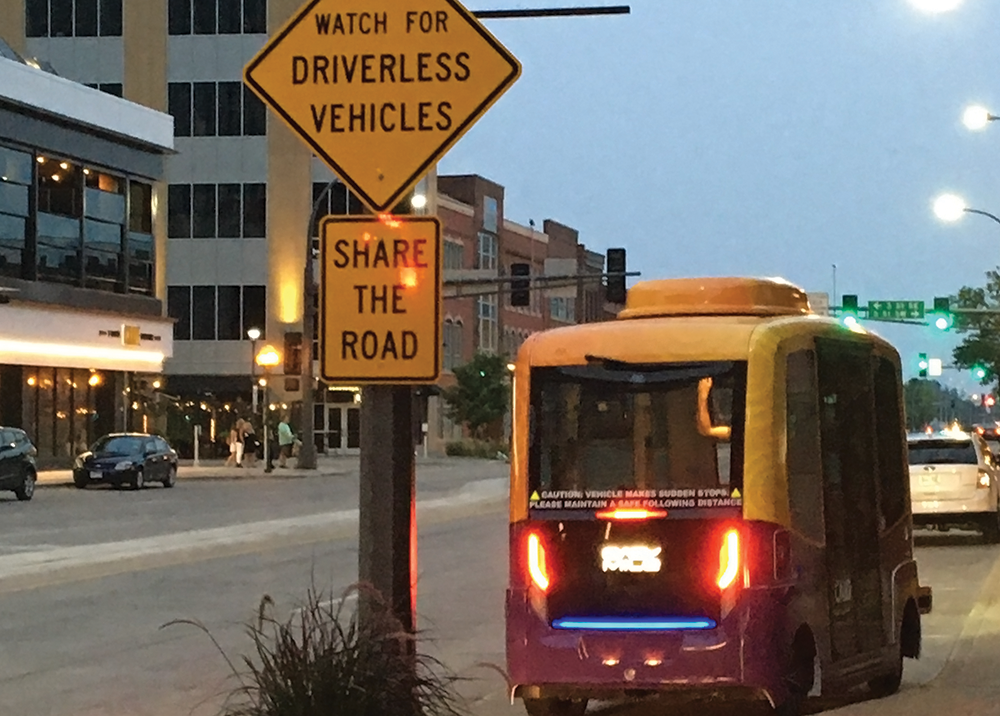 CAV and Cybersecurity
MNIT is helping to build secure connected and automated vehicles (CAV) foundations to ensure the state of Minnesota can support this important technology while maintaining important public safety goals. The approach – Security by Design – protects CAV systems by applying trusted information security principles from the Open Web Application Security Project (OWASP) to a proven and familiar transportation framework used by MnDOT transportation partners.
This year, the CAV Office and MNIT hosted a tabletop exercise to map the journey of various personas interacting with a CAV-ready world. The two teams modeled these personas based on existing traveler research and people who rely on the state's transportation systems.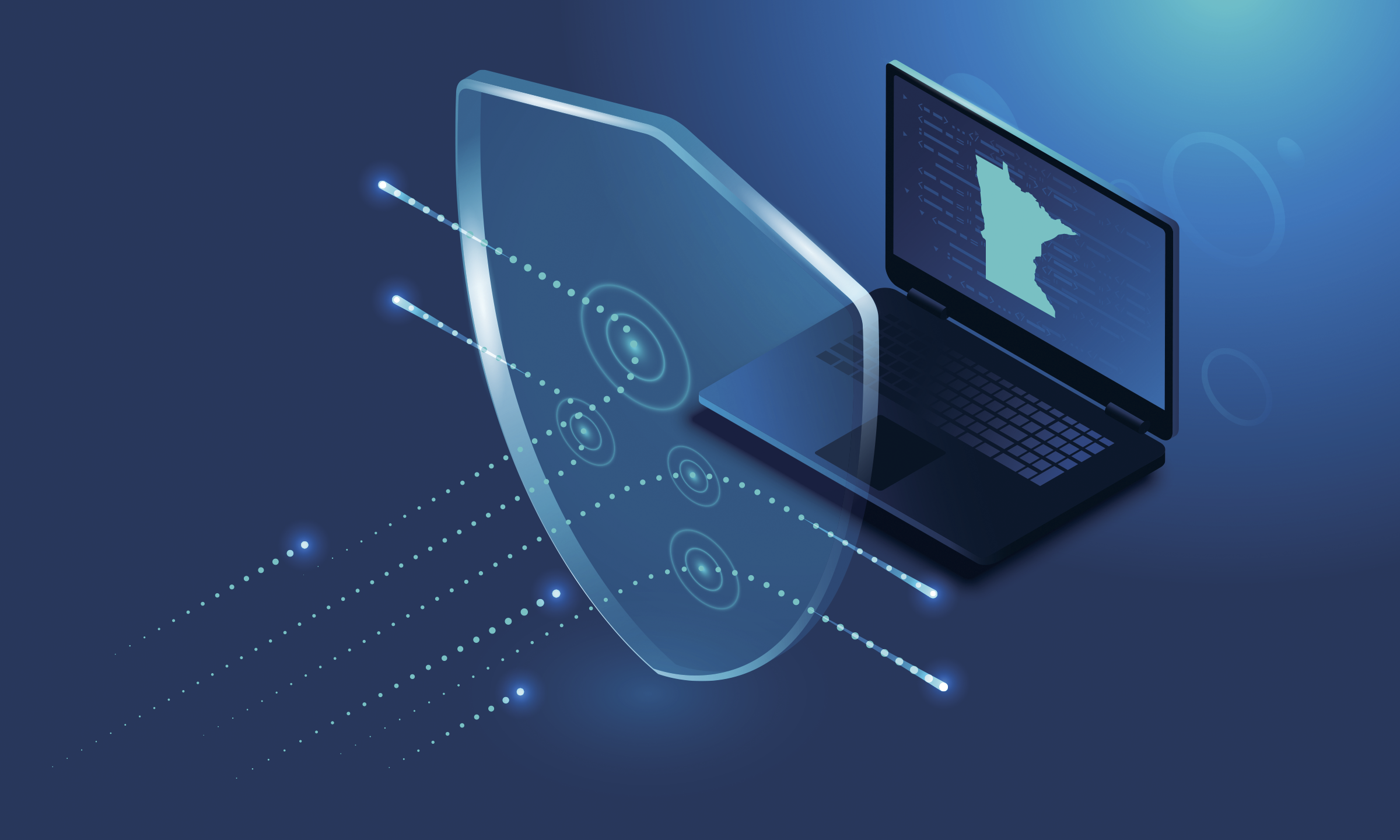 Statewide Security Monitoring Initiative (SSMI)
The Statewide Security Monitoring Initiative (SSMI) is a program devoted to protecting the data of all Minnesotans by partnering with participating county governments and tribal nations, to ultimately fortify the cybersecurity of the entire state of Minnesota. As of 2021, the SSMI coordinates with 57 local and county governments; 42 counties and one tribal nation use the new Endpoint Detection and Response service where MNIT's Security Operations Center helps monitor and respond to incidents.
Along with providing county IT teams with advanced security training, the SSMI program creates a layered approach to security starting with secure access to MNET for counties up through partnering with a vendor that provides 24/7 endpoint protection monitoring service.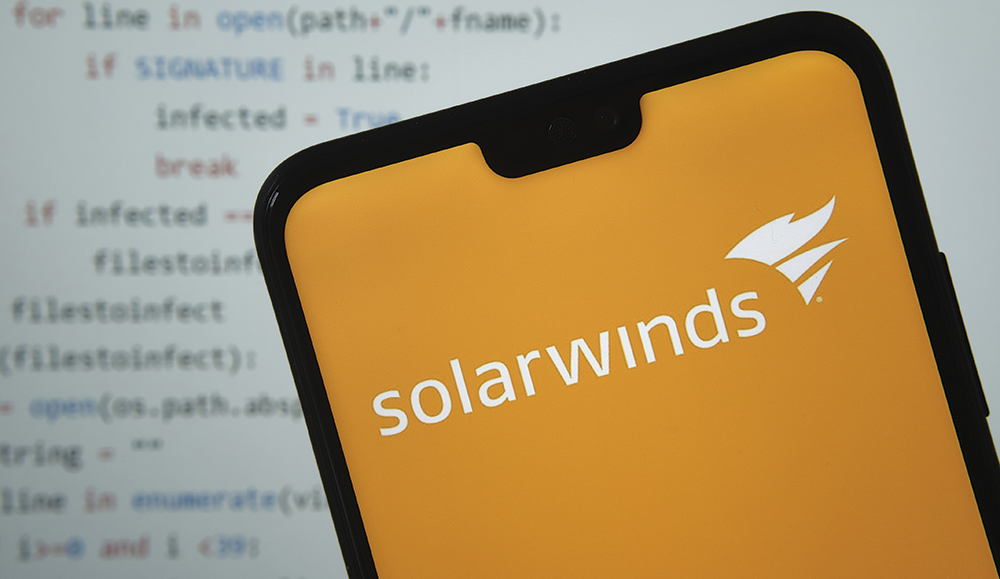 Security Incident Response
MNIT's security team manages multiple and evolving cyber threats to keep Minnesota's systems secure. In early 2021, the Security Operations Center (SOC), along with the Threat and Vulnerability Management team worked diligently to reduce and mitigate the potential impact of the SolarWinds vulnerability by conducting network scans and by creating a channel of communication between Minnesota entities to spread situational awareness and share information. Situational awareness and communication networks also aided the state's response to additional events over the past quarter, including the Presidential Inauguration, Microsoft Exchange vulnerabilities, and the trial of Derek Chauvin. MNIT's SOC helped block and defend against multiple distributed denial of service (DDoS) attacks. The SOC partnered with CISA and Minnesota Fusion Center, Department of Homeland Security, Law Enforcement, and several other local and agency partners to help defend critical infrastructure organizations against advanced cyber threats like ransomware, and increase monitoring efforts across the state to be prepared for potential cyber threats.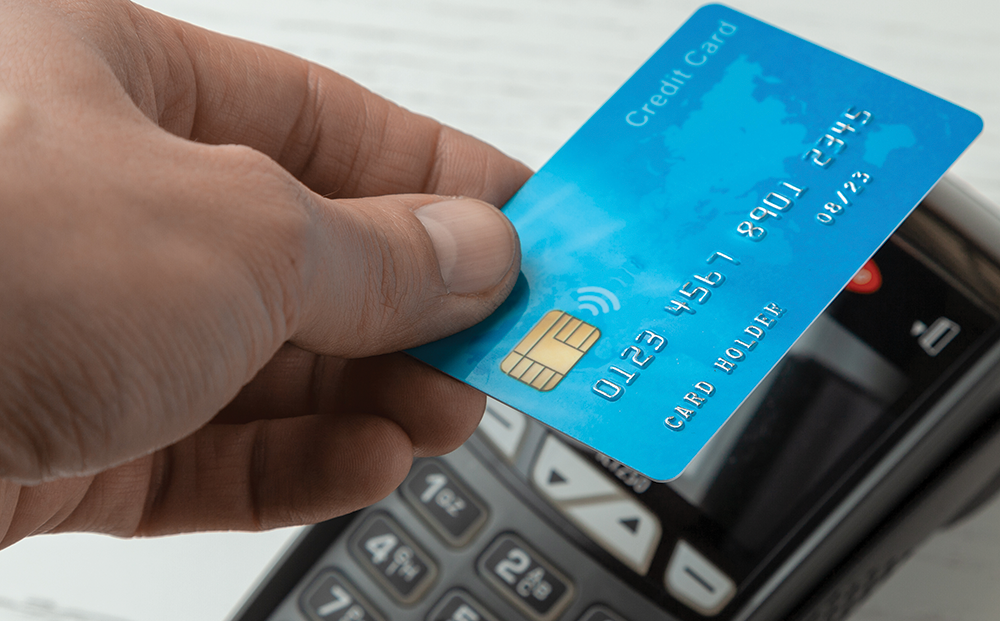 Securing State Payment Card Data for Minnesotans
Minnesota IT Services developed and implemented a new payment card industry (PCI) program to better protect the applications that need to process credits cards and to secure Minnesotans' data. The programs and agencies that process credit card data in Minnesota's executive branch, also known as merchants, processed over $2.5 billion worth of credit card transactions in 2020 to allow Minnesotans to renew their car tabs, register for campsites, apply for fishing and hunting licenses, pay taxes, and more. The PCI program assesses these merchants' PCI compliance with regulations, as well as industry best practices established by the state's PCI program. As of June 2021, all 104 merchants in Minnesota's executive branch are enrolled in the PCI program.