Digital Services for Minnesotans
This year MNIT...
Connected with thousands of Minnesotans during the Minnesota State Fair.
Built additional resources for state agencies to improve stakeholder engagement and sponsor IT projects.
Launched the Product and Agile Center of Enablement to align people, processes, and technology to improve the way government services are delivered.
Conducted an eight-week experiential innovation and design thinking workshop series for agency leaders.
Updated website usability and features for the Minnesota Department of Health and the Minnesota Pollution Control Agency.
Enabled the technical capacity to break down data silos and reduce barriers to integrate data reporting for programs like P-EBT, the Children's Cabinet, and Ed-Fi.
Read the full Annual Report (PDF)
Expanded availability of free meals to well over 50,000 new students
A cross-agency pilot of a new program, Medicaid Direct Certification, resulted in the discovery of over 50,000 additional pre-K through grade 12 students eligible for free or reduced-price school meals who would not have otherwise been identified. Overseen by the U.S. Department of Agriculture (USDA) and Minnesota's Children's Cabinet, the collaboration between the Minnesota Department of Education, Department of Human Services, and MNIT created a new component to the existing direct certification system that compiled data from the Medicaid system so households did not have to submit additional applications. This pilot continues the commitment the Walz-Flanagan Administration made to ensure seamless access to food for children during the school year.
Read more about the program
Frontline Worker Pay
The Frontline Worker Pay law provided bonus pay for eligible COVID-19 frontline workers who were employed in frontline sectors between March 15, 2020, and June 30, 2021. MNIT, the Department of Labor and Industry, the Department of Employment and Economic Development, and the Department of Revenue worked quickly to create an online application that balanced fraud prevention, timely payments, and ease of use. The application was built in less than six weeks and over 1.2 million Minnesotans applied for the benefit.
Read more about Frontline Worker Pay
Post-9/11 Veterans Service Bonus
On May 6, 2022, the Omnibus Veterans and Military Affairs bill provided $25M for a Veteran Service Bonus Program payable to eligible veterans who served from 9/11/01 to 8/30/21. The Minnesota Department of Veterans Affairs (MDVA) partnered with MNIT and MMB to facilitate this program for eligible veterans, currently serving service members or veterans' beneficiaries. Within 60 days of bill passage, the teams developed an online system that processed veteran applications from entry to payment. To date, payments to 17,125 individuals totaling $18.5 million are helping veterans and their families, fueling community economies across the state, and increasing awareness of veterans' services.
Sexual assault kit tracking system
In July 2022, the Bureau of Criminal Apprehension and MNIT launched Track-Kit, a new sexual assault kit tracking program. Track-Kit provides victim survivors with 24/7 secure access to information about the status of their sexual assault kit, in compliance with Minnesota Statute 299C.106 that mandated victim survivors have access to information about the sexual assault kit related to their incident. They can also find victim advocacy resources and get contact information for the professionals affiliated with their kit. Track-Kit uses a barcode system to update information about a kit's status and location in real-time..
Read more about the new system
This year MNIT...
Launched a resource-sharing pilot to offer regular, ongoing opportunities to share IT talent across the agency. In quarter 3 of 2022, 15 employees participated in the pilot program.
Socialized MNIT's equity statement – articulated the agency's commitment to advancing equity through our technology and our work.
Assessed maturity improvements across state agencies using the Modernization Playbook as a guide.
Launched customer satisfaction surveys through the Minnesota Service Hub – MNIT's IT help portal for state employees – to measure performance and improve services.
Moved hundreds of servers from on-premise to cloud-based infrastructure as part of Minnesota's journey to the cloud.
Read the full Annual Report (PDF)
Modernizing Applications in the Cloud
MNIT undertook five application modernization efforts in the cloud to allow state agencies to deliver more flexible, secure, and user-friendly experiences for Minnesotans when they interact with state government. These applications were part of this effort:
The Department of Natural Resources Lake & Flood Elevations Online application (LFEO) helps landowners understand the risk of flooding to their properties should lake levels rise, based on historical and modeled data.
By modernizing a printing application, the Minnesota Department of Transportation (MnDOT) will reduce capital expenditures for the agency and improve the application's resiliency for more continuous, reliable printing services.
The Minnesota Department of Revenue's Confirmation of County Assessor Appointees application is used by those seeking to be appointed as county assessors in Minnesota.
The Minnesota Department of Education's Test Disruption Database (TDD) application enables parents and administrators to log disruption incidents during the administering of statewide testing.
Minnesota Management and Budget (MMB) has a Flu Clinic application used by MMB's State Employee Group Insurance Program and flu clinic coordinators to schedule, manage, and coordinate state facilities sites for employees to receive flu vaccinations.
Read more about MNITs move to the Cloud
Application Portfolio Tool
All of the state's applications have a lifecycle and timeline. MNIT implemented a statewide application portfolio management process and improved data collection using a tool that tracks application lifecycles, business value, technical health, and much more. The tool helps the state make decisions about specific applications, like whether or not to invest more in the application to improve its technical health, whether it is ready to move to the cloud, or whether it needs more planning in case of an emergency/disaster.
The tool creates visibility for all 2,400+ applications. MNIT built a data dashboard that gives executives a snapshot of the state's application portfolio. The data ensure that MNIT is making efficient and accurate decisions about applications – which help Minnesotans do everything from buying a fishing license, ordering tabs for their car, and receiving benefits as a veteran.
This year MNIT...
Added endpoint detection and capabilities to our statewide security program that cities, counties, port cities, and tribal nations can enable at a reduced cost.
Modernized how MNIT assesses vendor security risks for all agencies through the lifecycle of technology contracts.
MNIT and Minnesota Management and Budget improved security on the state's Supplier Portal, where businesses can bid on opportunities to become suppliers for the state.
Read the full Annual Report (PDF)
Protecting digital content and messages from the state to the people we serve
MNIT worked with state and local governments to standardize data that comes from state domains, websites, and apps in agencies, counties, and cities. This new policy helps to prevent cyber criminals from spoofing Minnesota's .gov, mn.gov, and state.mn.us websites and emails. Spoofing is a type of scam in which a cybercriminal disguises an email address, display name, phone number, text message, or website URL to convince a user that they are interacting with a known, trusted source.
Before you get an email from the State of Minnesota or visit a state government website, there is a system behind the scenes that makes sure your device recognizes that content or email as legitimate, and not spam, fraud, or phishing emails. MNIT recently added a series of security checks, called DMARC, for all emails that claim to be from the State of Minnesota or our registered web domains.
In the first two weeks after this project began, the percentage of messages that failed authentication daily was reduced from 50% to 1.22%. This new policy ensures Minnesotans can trust that the messages they receive, the websites they visit, and the apps they use are authentic – protecting both the people we serve and the reputation of the State of Minnesota.
EO 20-22
Governor Tim Walz issued Executive Order 22-20 that requires state agencies to work with critical infrastructure providers to improve information security programs across the State of Minnesota and elevate cybersecurity work. One of the directives required MNIT to patch vulnerabilities and document any exceptions within the executive branch. MNIT also partnered with the Department of Public Safety to ensure appropriate planning and exercises take place to prepare for a cyber incident impacting Minnesota's critical infrastructure providers. These initiatives improved cybersecurity protections and response training across state government.
Councils and Collaboration
Technology Advisory Council
Technology Advisory Council MNIT worked closely with the Technology Advisory Council (TAC), which is a permanent body to advise MNIT and executive branch agencies on strategic information technology initiatives and service delivery. Throughout 2022, the council's subcommittees formulated recommendations around the following areas:
Cybersecurity
Project to Product/Agile
Sustainable IT Funding
User Experience/Self-Service
Report and Recommendations
The Technology Advisory Council released its most recent report in January 2023. The report included recommendations that focus on adopting practices that put users and customers at the center of digital products delivered by state agencies, moving towards a product model of IT development, establishing strong change leadership, providing sustainable IT funding, improving protections of technology assets through long-term planning that includes cybersecurity funding, and expanding partnerships to develop – and retain – a skilled, cyber-aware workforce.
Minnesota Cybersecurity Task Force
In October 2022, MNIT established the Minnesota Cybersecurity Task Force. This body, made up of 15 members from the state, local governments, tribal nations, and the private sector, will contribute to the development of a statewide cybersecurity plan to advance cybersecurity protections for Minnesotans.
The plan will also be a component of Minnesota's application for the State and Local Cybersecurity Grant Program (SLCGP), a new grant program passed in the Bipartisan Infrastructure Law (or Infrastructure Investment and Jobs Act).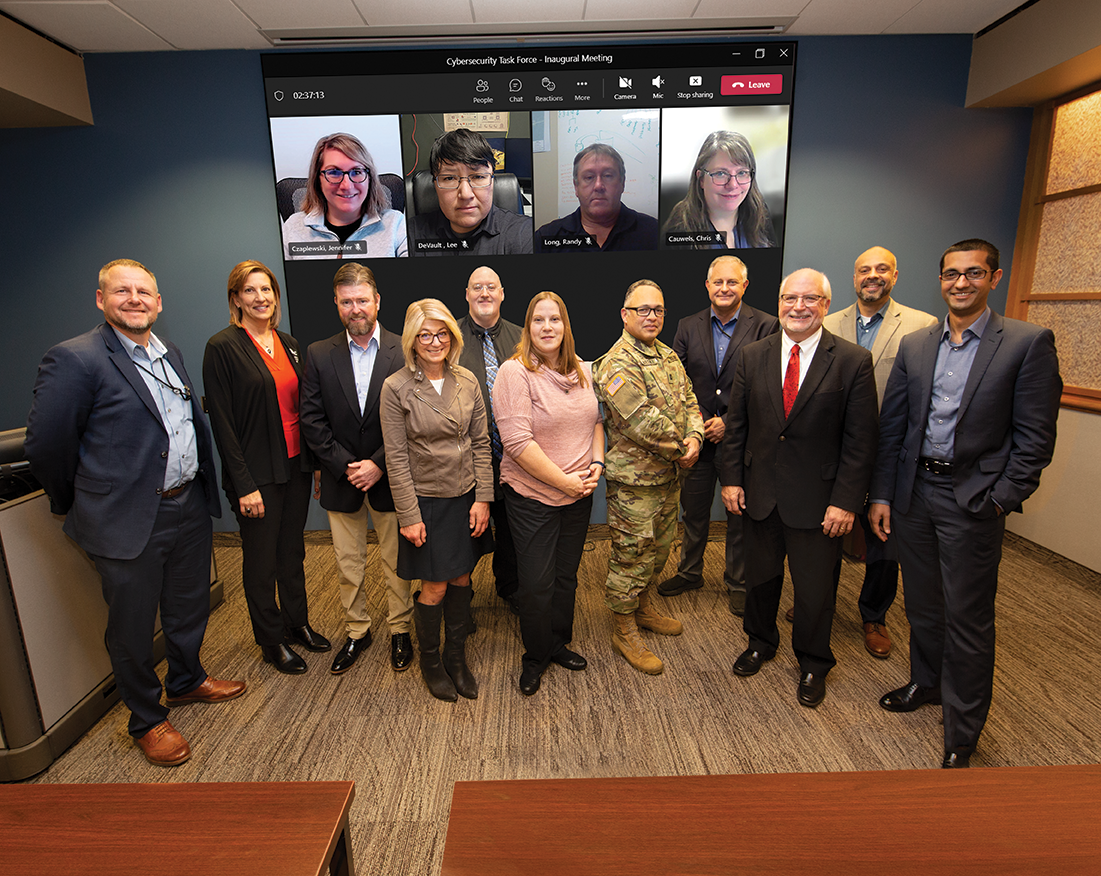 Local and tribal collaboration
MNIT collaborated with the Minnesota County IT Leadership Association to better understand mutual technology needs, including cybersecurity and modernization.
MNIT developed a Cybersecurity County Primer to better inform IT leaders about how they can interact with state services.
MNIT expanded its collaboration with tribal nations by participating in quarterly Minnesota Indian Affairs Council (MIAC) meetings and adding tribal nations to the SSMI program (page 26).
MNIT developed deeper relationships with local government teams statewide through its new Security Operations Center Cyber Navigator program, which aims to help coordinate responses to emerging cyber threats and active incidents wherever they occur.
Cyber Security Visionary Leader
The 2022 Visionary Leadership Awards honor the efforts of industry colleagues who are truly leading the way through their visionary approaches across the discipline of cybersecurity. During the Cyber Security Summit on Oct. 25, 2022, Leader Awards went to two MNIT staff: Terry Seiple (Visionary Application Security Leader) and Laura Johnson (Visionary Security Operations Leader).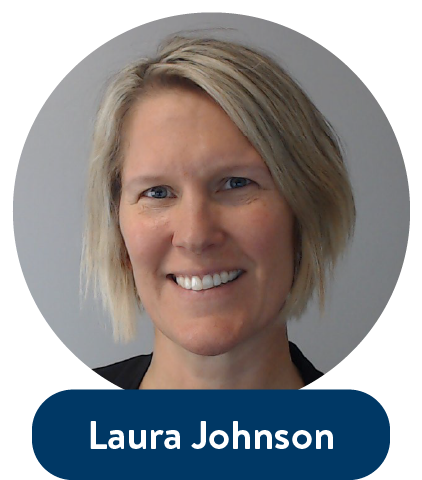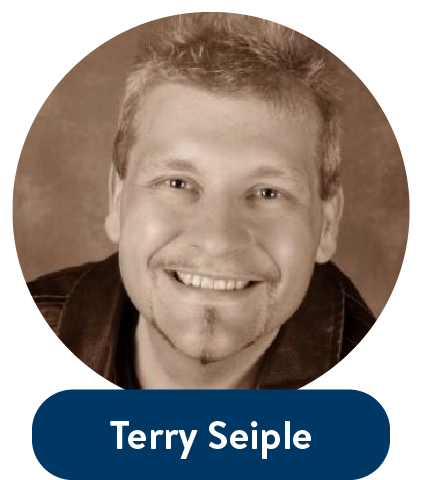 Annual Awards
As part of MNIT Week, MNIT employees joined together to celebrate their work delivering outstanding IT service to Minnesota and its executive government with the Annual Awards ceremony. The agency's Employee Recognition Committee (ERC) recognized honorees and finalists for the Annual Awards. Honorees from 2022 are:
Employee of the Year: Peny Nguyen, MNIT Finance
Manager of the Year: Neal Dawson, MNIT Enterprise Security
Team of the Year: Enterprise Workstation Deployment
Project of the Year: COVID-19 Relief Advanced Premium Tax Credit (APTC) Changes: MNIT DHS and MNsure
Partner of the year: the Minnesota Department of Health
Tomes Top 25 Doers, Dreamers, Drivers
The State of Minnesota's Chief Information Officer (CIO) and the Commissioner of MNIT, Tarek Tomes, was named a 2022 Top 25 Doers, Dreamers, and Drivers by Government Technology magazine (GovTech). Read more about Commissioner Tomes' work in a profile from GovTech.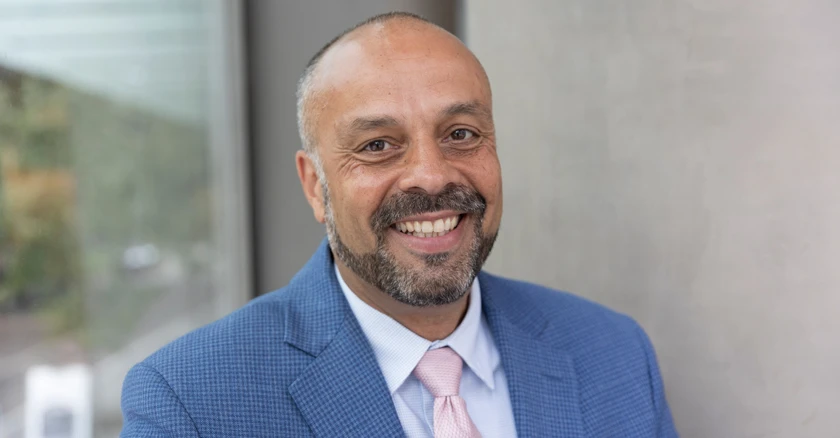 +43 Million
Visits to state websites

1,006
Number of security incidents resolved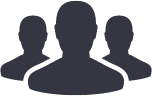 2,470
MNIT employees

2,495
Number of applications supported

444
Total projects tracked

11,793
Network devices supported

423,859
Service desk tickets across the executive branch

+74 Million
Chats on state servers

1,002
Total resources on the Minnesota Geospatial Commons