Competitive Grant Opportunities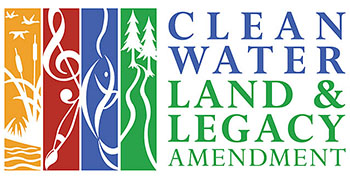 The Department of Administration posts opportunities for competitive grants throughout each fiscal year. These competitive grants are awarded through an application process to applicants that most closely meet the selection criteria. The requests for proposals (RFP) are publicized here via the Department of Administration's website, as well as on the MN Grants website at http://mn.gov/grants and the MN Legacy website at www.legacy.leg.mn/opportunities-funding.
Veterans Memorial Grants
Request for Proposals: Veterans Memorial Grants
$72,750 in Fiscal Year 2022 and $72,750 in Fiscal Year 2023 are for a competitive grants program to provide grants to local units of government for veterans memorials to preserve the culture and heritage of Minnesota. The local unit of government must provide a nonstate cash match equal to the amount of the grant received under this paragraph. 
Please contact Sarah Hernandez with questions at sarah.hernandez@state.mn.us
Grant Announcement
Grant recipients have been selected for the State Fiscal Year 2022 Arts and Cultural Heritage Fund (ACHF) Competitive Veterans' Memorial Park Grants with the Minnesota Department of Administration. State Fiscal Year 2022 Competitive Veterans' Memorial Park Grant awards are listed below for each selected recipient:

City of Clearwater - $9,678.57
City of Ramsey - $5,000
City of Red Wing - $9,678.57
City of Springfield - $9,678.57
City of Wabasha - $9,678.57
City of Waconia - $9,678.57
Koochiching County - $9,678.57
Shamrock Township - $9,678.57
Grant recipients have been selected for the State Fiscal Year 2023 Arts and Cultural Heritage Fund (ACHF) Competitive Veterans' Memorial Park Grants with the Minnesota Department of Administration. State Fiscal Year 2023 Competitive Veterans' Memorial Park Grant awards are listed below for each selected recipient:

City of Altura - $20,000
City of Le Sueur - $12,500
City of Rockford - $9,900
Kanabec County - $10,000
St. Louis County - $20,000