Connecting during the holidays is more important now than ever. Although we may be doing it in different ways, we have an opportunity in 2020 to connect with accessibility in mind. Consider digital accessibility as you plan your holiday experiences to ensure that all those you are close to can access them! Think about the needs of your family and friends who:
Typically need support to open and read letters
Live in the community with support
Live in group homes or nursing homes and have access to a computer with internet or smart phone
This month we have what you need to plan more accessible: 
holiday cards, 
online get-togethers, and 
recorded messages
with ideas from citizens, state employees, and Office of Accessibility staff. 
Tom Reed, Advocate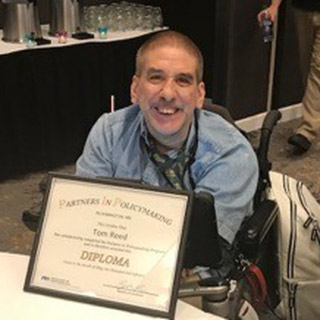 "I love e-cards at the holidays or e-letters. When they come to your email, no one else can snoop at it unless you share it. An e-card is awesome if it is animated," says Tom Reed. Reed has personal care attendants and sometimes family members assist him with some tasks, but reading his mail is something he prefers to do on his own.
Digital mail, through e-cards or email, is more accessible for him but adds that there are other specific accessibility considerations to remember, "Nothing as far as my disability, but people with epilepsy may not appreciate the animations." 
Reed raises a good point. If you have a family member or friend who has seizures, choose your holiday cards carefully. Let people know what the content contains, such as animations, before they open it. Mozilla has an article with more information: Web accessibility for seizures and physical reactions.
Justin Smith, Blogger and Advocate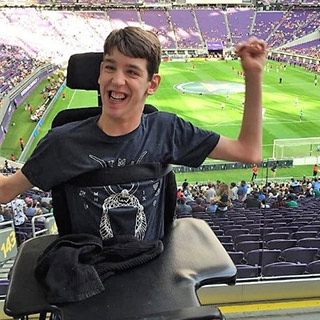 When asked about this topic, Justin Smith spoke about the importance of online family gatherings that are accessible. "I'll be getting together with grandparents and other relatives online this year for the holidays. For me, it works best to use meeting technology that has auto-captions because I have auditory neuropathy and hearing loss. It helps to see people's faces when they're speaking because reading lips helps me better follow the conversation. It's also great just to be able to see the smiles, hear the laughter, and not feel so far away."
The Office of Accessibility has a lot of information that can help people host accessible online get-togethers. We list them in the checklist at the end of this article.
Smith solved the family letter issue in a creative way, "I am a blogger and instead of writing holiday cards, I write an end of the year blog post with highlights from my year. That helps me stay connected with friends, family, and people who follow my blog." His blog can be found at Justin Smith Writes.
Select a hosting site that enables you to create an accessible blog. The American Federation for the Blind provides tips in How to Make Your Blog Accessible for Blind Readers. This includes great information that can  improve the accessibility of your posts for everyone. Remember – blogs are public, so anyone can read the information you share.
Another option is to create an accessible Word document or PDF and attach it to an email. The Office of Accessibility has lots of great information to get you started on the Accessible Electronic Documents page.
Samantha and Max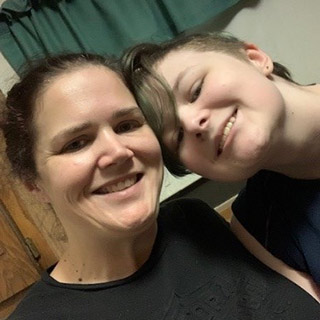 "One thing that not a lot of people know about me is that accessibility plays a large role in my life. I have a stepsister who is a quadriplegic (Cerebral Palsy) and my son, Max, is neuro divergent (ADHD with sensory processing disorder)," says Samantha Fischer, the Digital Accessibility Coordinator at the Minnesota Department of Employment and Economic Development.
"Family means a lot to us and it's important to receive greetings during the holidays to help us feel connected. Like many others in the world, with COVID we haven't been able to get together like we've wanted to. However, recently, my nephew, who was stationed in Afghanistan, sent out an electronic message letting us all know he returned safely. It was great to see him and hear his voice, but there were some issues when my son tried to watch/listen that made it very difficult for him."
Fischer offers some suggestions that her son would like everyone to consider when sending messages this year:
Color contrast, color contrast, color contrast! 
Adding GIFs, fancy text, music and flashing lights can be difficult for those with cognitive disabilities to read, listen, and focus on.  
When recording any video or audio messages, background noise, such as dogs barking, babies crying, the sound of someone typing or using the mouse on a laptop, can be distracting.

Having your microphone too close to your mouth can cause "mouth noises" (i.e., the sounds of someone breathing, sharp sounds when someone makes a consonant and the worst offender of all, according to my son, sniffling).
Lolly Lijewski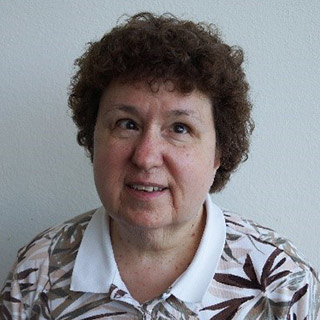 "I love getting electronic holiday cards that have an audio greeting or alt text descriptions. Something that tells me what's going on in the card, who is in it, and a description of any images or photos. Make sure the audio is clear if you use it so people who are hard of hearing can enjoy it too.
I also enjoy written (digital) letters with good description and colorful descriptive language that paint a picture for me. Please keep in mind that not everyone can see photos or images. A good description goes a long way."
-Lolly Lijewski, Digital Accessibility Coordinator, Minnesota Department of Human Services
Checklist
Like all types of successful projects, starting early and planning is key. Here are some key considerations to include in your plan.
e-Cards and Digital Letters
Switch, alternative access, and keyboard accessibility: Test using your tab and enter keys to ensure the person can open and progress through the card. This includes being able to use the play button for any media content.
Accessibility information: Check if the holiday card website has information about accessibility. This is a great clue about how accessible the cards may be.
Animation: Consider alerting your recipients prior to them opening a holiday card.
Ask: If you have questions about an e-card's accessibility contact the site that makes them. Ask if this card is accessible. You can use phrases like, "I'm sending this to someone that is blind and uses a screen reader. Have you tested this with a screen reader?"
Audio and music: Make sure that captions can be turned on and ensure the audio is clear.
Contrast: Make sure that the text has at least 4.5:1 contrast with the background. If the text is large, 3:1 is okay. Find color and contrast tools on MNIT's accessible website and applications page.
Pictures/video visuals that are important for understanding the information: Check if there is a way to add alternative text, or if the audio announces what is happening onscreen. You may need to add this information in other ways, such as in the text content of the card.
Text: Check if there is a way to add this onscreen text to the information that is read aloud. This will help ensure that people with difficulty seeing the card or those with reading challenges get access to the text on the card.
Blogs
Accessibility information: Check if the blog hosting site has information about accessibility. This is a great clue about how accessible you can make your blog.
Test: Use a tool like WAVE to be sure key components like headings and alt text for images are included on  your blog. 
Online Get-togethers 
Audio: Check your microphone and audio settings. Great suggestions in Tending to Your Audio.
Captions: Use a platform that can at least provide automated captions. Test them out ahead of time to see how accurate they may be, and practice turning them on.
Chat: Some online meeting tools may announce all chat messages to those using a screen reader, making it difficult for them to follow the conversation. More information in Accessibility Best Practices for Using Chat in Online Meetings.
Hosting ideas: Even if you keep the group relatively small, ensuring everyone gets a chance to share and catch up can be difficult. Remote Meeting Guide – A guide to Effective and Inclusive Remote Meetings has ideas that can help.
Telephone option: There are several reasons why some of your party members may prefer a telephone dial-in option. This can include having a telephone that works with their hearing aids, or the ability to use a Telecommunications Relay Service. 
Just a little planning can go a long way towards creating more accessible holiday experiences and ensure all your loved ones can access your greetings.
Subscribe to our Newsletter
Would you like to learn more about the accessibility work being done by Minnesota IT Services and the State of Minnesota? Once a month we will bring you more tips, articles, and ways to learn more about digital accessibility.