Minnesota IT Services (MNIT) is enabling a radical shift in the way we do business at the state, and we're doing it all at once, to meet the needs of all state agencies, and to find ways that technology can change the outcomes of our response to this crisis. The need for digital services and data-driven decisions will not diminish as we move through this pandemic. 
We already see first-hand the role that innovative technology and solutions play in supporting our customers, and we need to be creative and innovative to support evolving needs. We wanted to share a few stories about these innovative support measures, and how MNIT staff are working to meet Minnesota and executive branch agency needs, no matter the circumstances.
Curbside delivery
How do you do a job that is all about physical interaction with customers and computers when being told to limit that interaction? MNIT's Enterprise Service Workstation Deployment team knew that their work, and interaction with state employees, needed to change during the COVID-19 response. The team held a brainstorming session to evaluate how to replace computers knowing that many people would be working from home for the foreseeable future – turning to curbside pickup.
Following a pilot deployment with the Department of Employment and Economic Development's Vocational Rehab Services, MNIT is currently deploying 10-12 computers per day.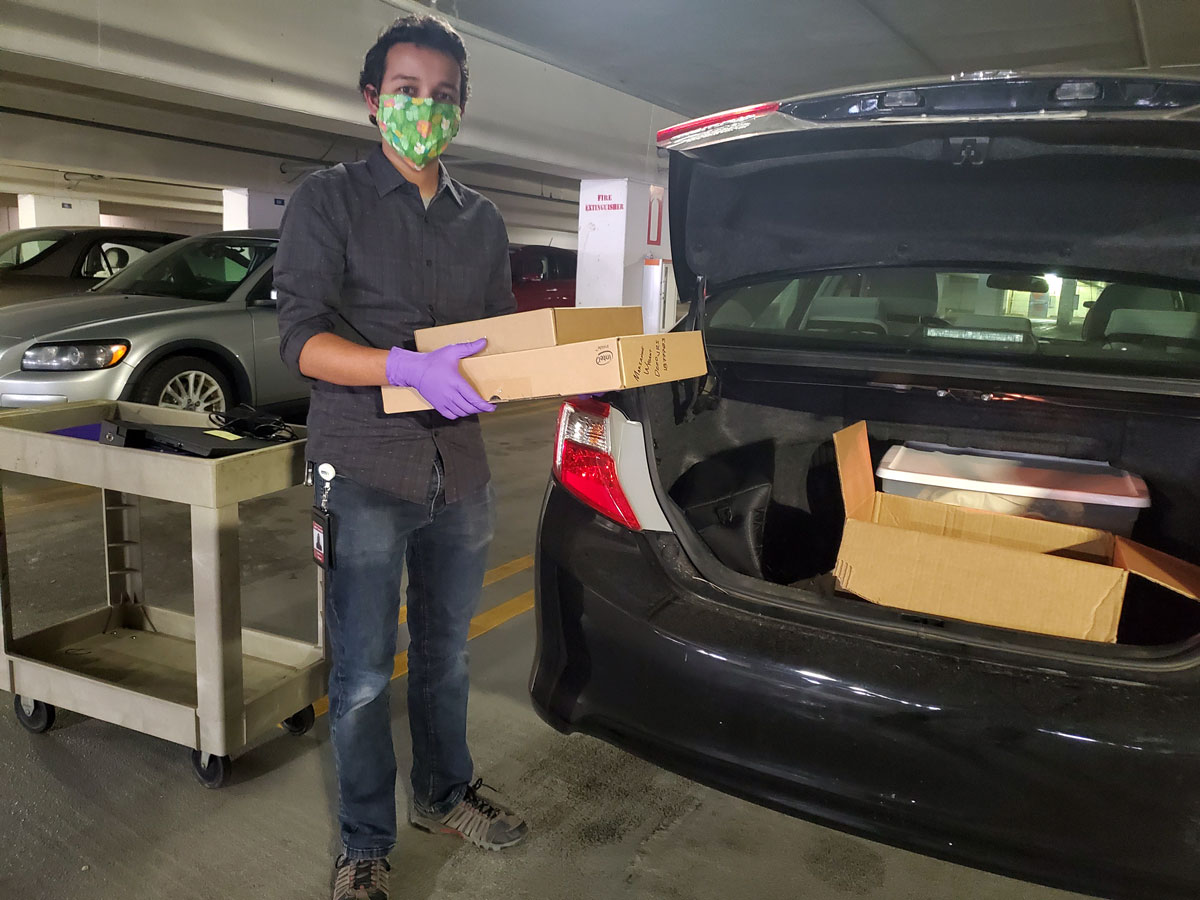 "Working during the pandemic has required changes for everyone, and MNIT is no exception. On the Enterprise Workstation Deployment team, we've used tools ranging from remote access software to homemade curbside pickup signs – all to make sure everyone has what they need to keep the State running. It's been both challenging and rewarding, and I couldn't hope to be working with better people right now."

Keenan Perera, Enterprise Workstation Deployment, MNIT Enterprise
Contactless customer support
MNIT provides hardware support to our agency-based offices, a service which we need to continue during the COVID-19 response. Our staff created a set of instructions early in the process to provide safe support. The service was by appointment-only, and customers had to stay behind a physical barrier, pictured below, for the limited interactions with MNIT staff.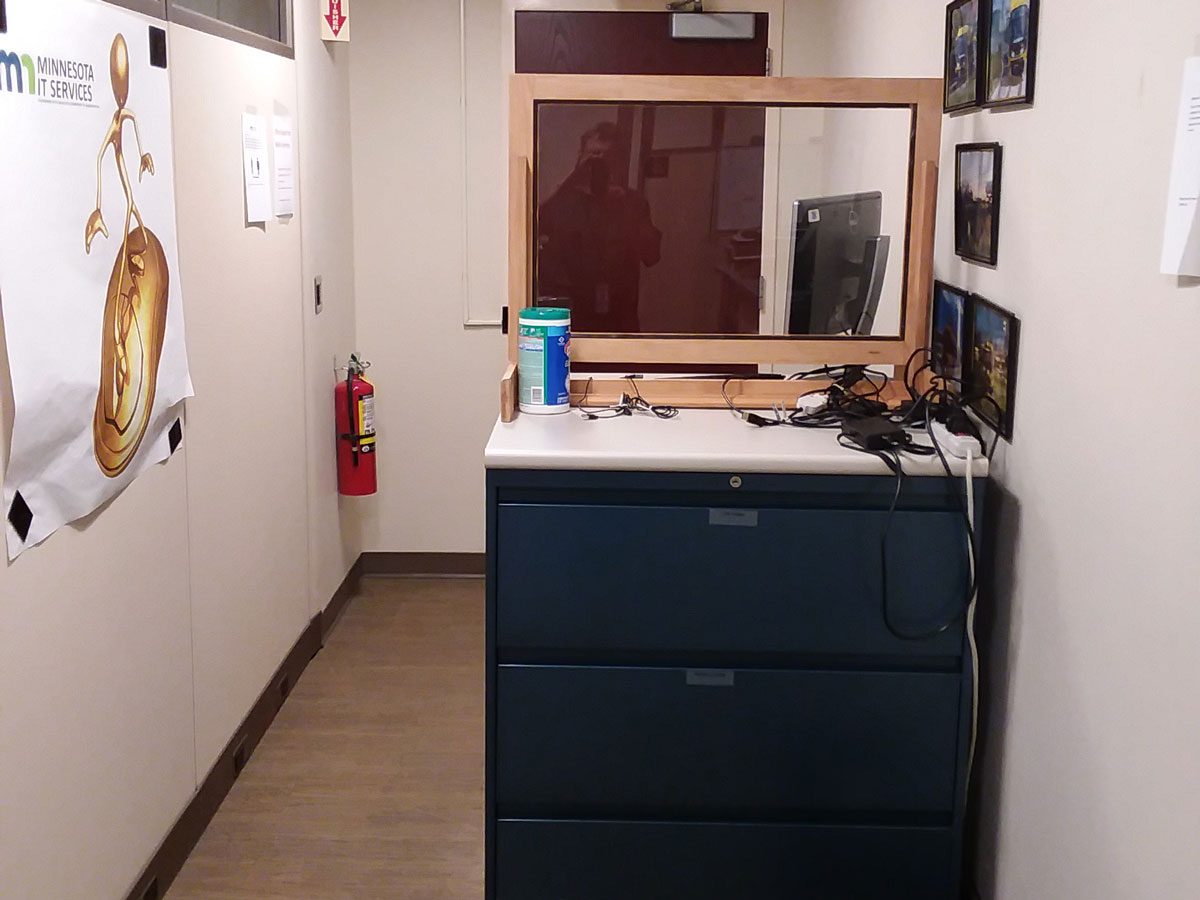 "Both IT staff and our agency customers have responsibilities to keep each other safe during in-person interactions. We protect ourselves, wearing gloves and masks, and protect our works by disinfecting the equipment before bringing it in our work areas. Our customers must wear a mask and keep their interactions with our team to drop off and pickup only. If we follow a few simple steps, we can all stay safe, while ensuring that state employees have access to their devices."

Don Brabeck, Systems Analyst Unit Supervisor, MNIT partnering with MnDOT
Community testing site preparation
At over 16 different community testing events, Minnesota IT Services worked with the Minnesota Department of Health (MDH) to ensure that the events ran smoothly. MNIT teams set up the events – running cables in tents, setting up laptops and tablets, and connecting them to WiFi and hotspots.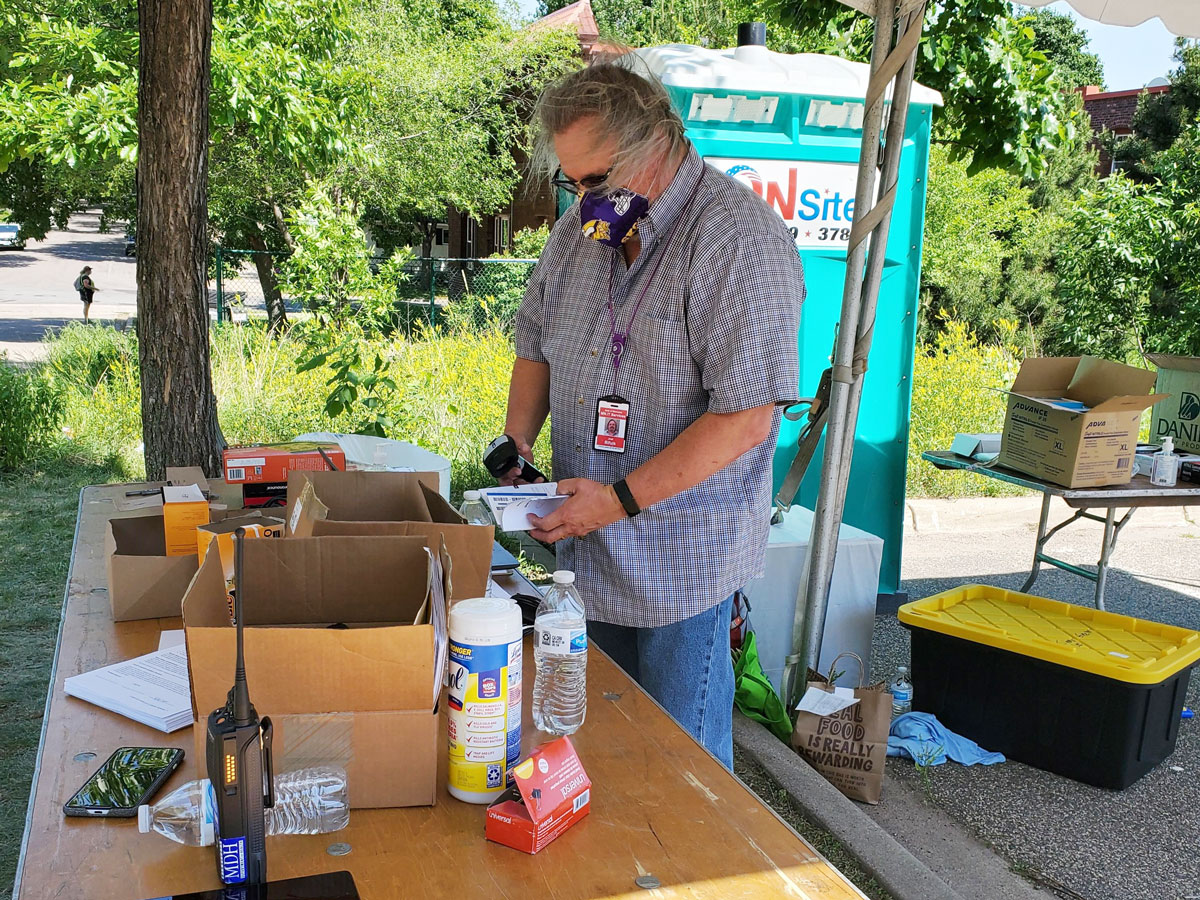 "Once the tents and tables were set up, we provided and setup computers for registering those that needed tests, and processing forms necessary for the testing site. We also set up barcode printers and standard printers to help provide documentation for healthcare workers, volunteers, and community members."

Joel Bilfulk, Service Management, MNIT partnering with MDH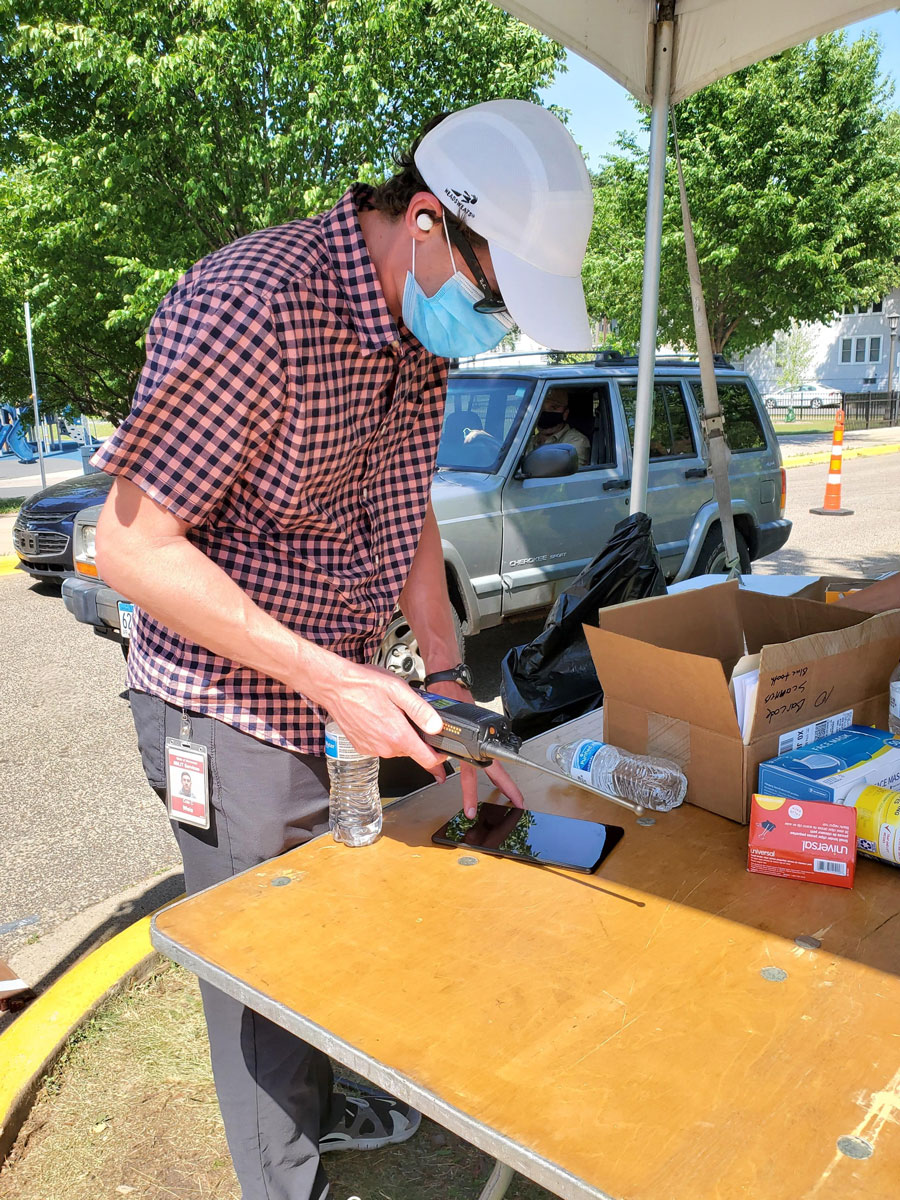 "Our job at the community testing was setup and take down. We were there to make sure everything was ready for all the people that needed testing. Healthcare workers used laptops to submit tests and volunteers used tablets to check people in. Since there were so many devices to get connected online in new locations, it was difficult to get a solid connection. Once we moved over to relying on hotspots, the testing sites really improve – healthcare workers and volunteers were able to be much more efficient."

Cole Weis, ITS3 Senior Service Desk Specialist, MNIT Enterprise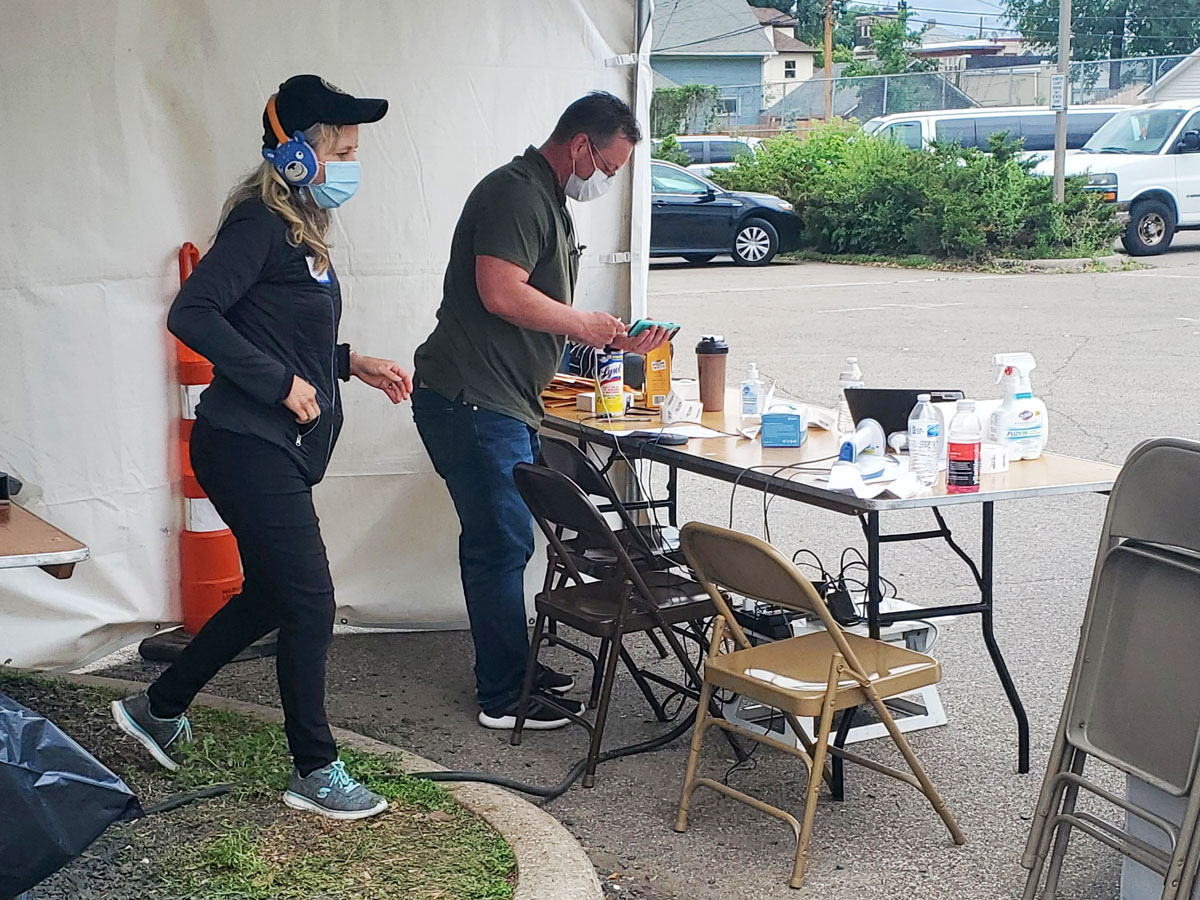 "I provided technical support and maintenance for all the IT equipment used at the Sabathani COVID-19 test facility. I worked with a fantastic group of selfless individuals who inspired a great deal of hope, joy, and comradery."

Travis Beebe, Student Worker, Service Delivery, MNIT partnering with MnDOT