We've all done it: accidentally deleted a voicemail or email which included important information to help us complete a task at home or a work assignment. That feeling of not having access to something so important, and not being able to obtain the information, is real for many Minnesotans who use assistive technology to do everyday business.
The average Minnesotan does not think about their email signature, such as the type and size of the font, the color choices, and where the logo is placed, or understand the implications to not making this vital information accessible to all. However, the information included in an email signature is equally as important as the information included in the email itself.
As state employees, it is vital that all information shared with the public, either digital or print, is accessible to all Minnesotans. It is equally as important that such information be accessible to state employees, in accordance with Executive Order 14-14, Providing for Increased State Employment of Individuals with Disabilities.
Dave Andrews, Chief Technology Officer with the Minnesota State Services for the Blind, told us that "inaccessible signatures often include graphics that contain text," adding that since he is "not able to read text in graphics, the information in the signature is lost to me."
When asked about creating an accessible signature, Jay Wyant, Chief Information Accessibility Officer for the State of Minnesota, added, "Why would we create something that not everyone can use?" Thus, in a collaborative effort to help ensure that all State of Minnesota employee email signatures are accessible, Jennie Delisi from the Office of Accessibility, and Jeremy DePew with the MNIT Communications Team, worked in partnership to develop a new accessible email signature for state employees.
Jennie and Jeremy found that there was no clear guidance on how to create accessible signatures. They had to do a lot of research and perform extensive tests in order to develop a reliably accessible template. They paid careful attention to every aspect of a signature, from the type of fonts and graphics, the use of case type in the text, and how to ensure the image has a description that a screen reader is able to relay to the user.
When sending an email, we want to convey both our individuality and professionalism, including the organization in which we belong. During their research, Jennie and Jeremy found that many people use a script style font (handwritten signature) to emulate a handwritten signature to provide a personal touch. But such fonts may make it difficult for some individuals, such as those with dyslexia, to decipher who sent the email. The new template created for state employees includes a font with letters that are more easily identifiable.
Another common personalization is to change the signature's font or background color. However, many people choose colors with low-contrast (such as using light shades of gray against a white background), which may make it difficult for some with low-vision to read. The new state signature was put through a series of tests to ensure that it would be accessible to people using assistive technology tools such as screen readers, text to speech tools, and software used by people with low vision.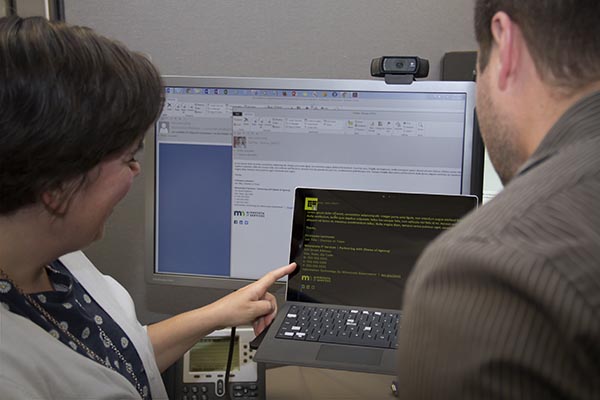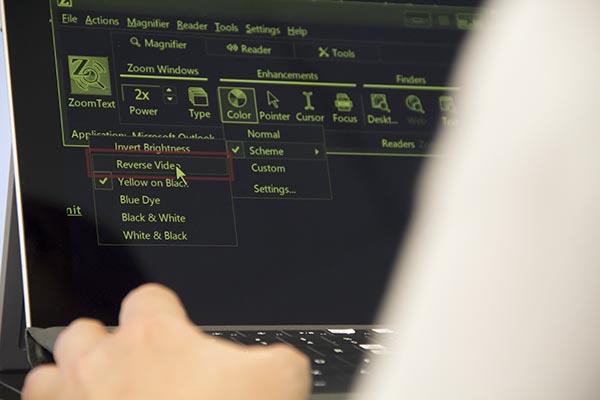 Here's an example of an accessible signature: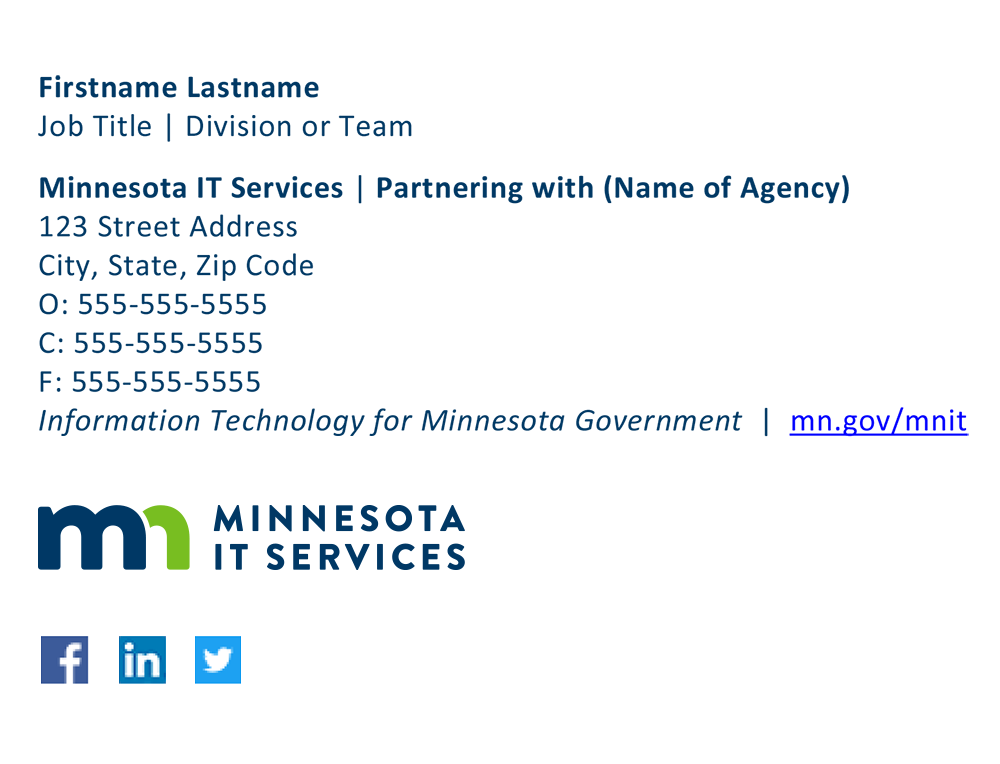 Want more tips on how to craft an accessible email? Check out MNIT's accessibility resources online.