The Office of Transformation and Strategy Delivery
MNIT's Office of Transformation and Strategy Delivery, formed in July 2020, powers the delivery of MNIT's vision: an innovative digital government that works for all. Purpose-driven, innovative approaches enable executive branch agencies to deliver modern services that benefit Minnesotans.
Transformation
---
The Transformation Program invests in the success of Minnesota's executive branch agencies to build upon and enhance shared capabilities by:
Promoting common practices and tools.
Incorporating organizational change principles.
Celebrating shared successes.
Strategy Delivery
---
The Strategy Delivery Program enables MNIT and our partnering agencies to execute technology projects by:
Helping MNIT's leaders make informed decisions based on project portfolio data.
Collaborating with state agency project management leaders to drive transformation efforts and project management best practices.
Managing MNIT's portfolio of technology and IT projects that impact the entire executive branch.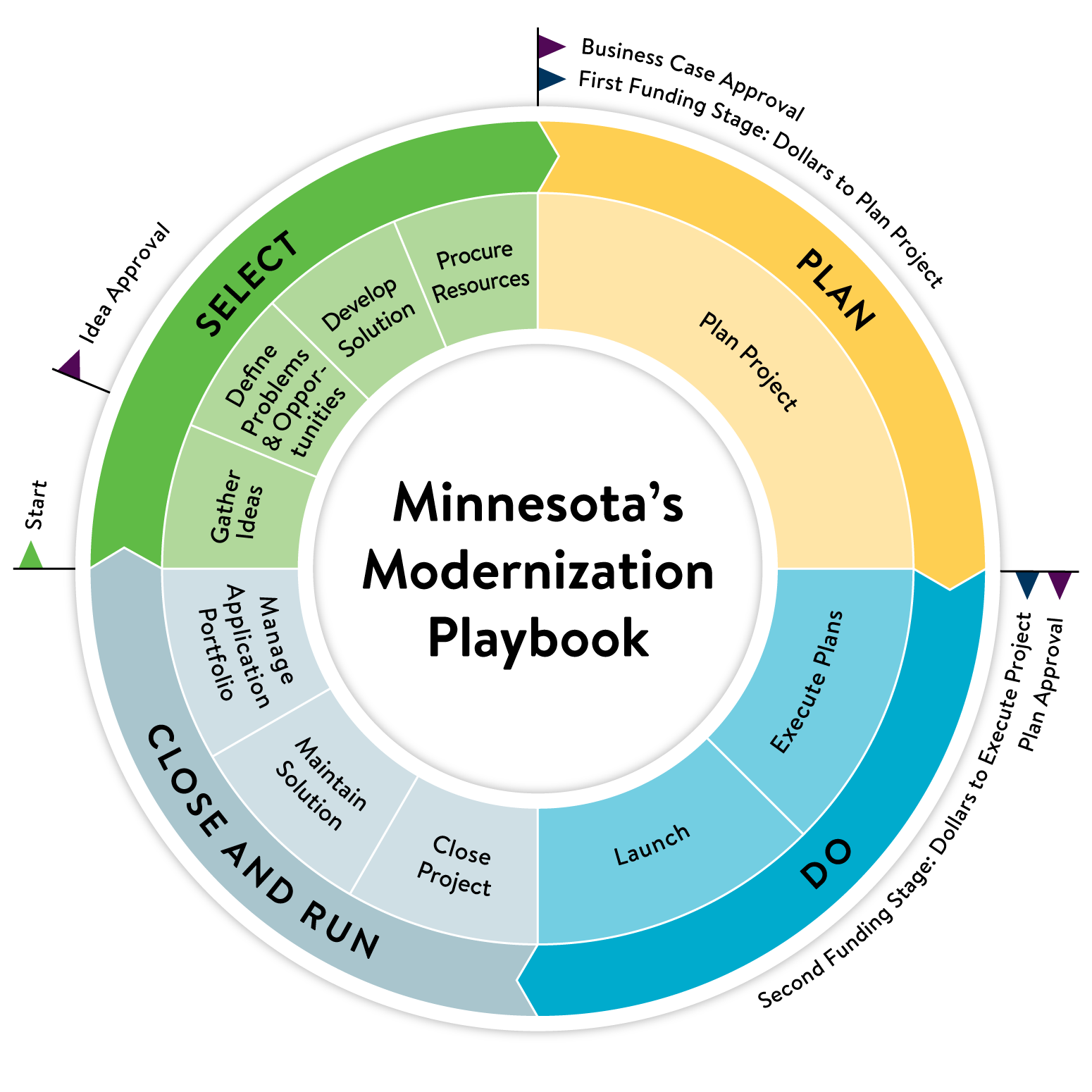 The Modernization Playbook
Read the Modernization Playbook.
State employees can find training and resources to implement the Modernization Playbook on MNIT's Office of Transformation and Strategy Delivery's collaboration site (for executive branch employees).
The Department of Transformation is teaming up with state agencies to power adoption of the Modernization Playbook across the executive branch.
Coaching Services for Minnesota's Executive Branch
Project management
Rapid risk assessments and recommendations
Project to product management
Portfolio management and decision-making
Organizational Change Management
Resource capacity management
Project management tools
Human-Centered Design