The Office of Accessibility
Learn how you can make your electronic documents accessible to everyone.
Find information to help you procure accessible IT products and services.
Learn how to make your meetings and presentations accessible for everyone.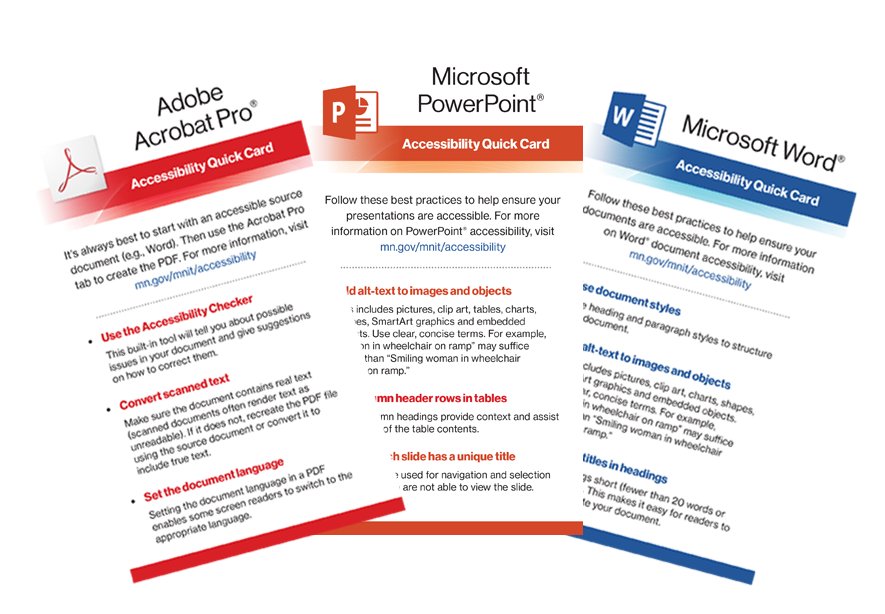 Accessibility Quick Cards
Looking for tips on how to make documents and social media accessible? We've created a accessibility quick cards for easy reference when you are creating your content.