Adult Day Center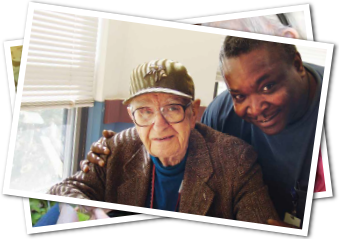 If you are interested in attending the Vets Club, we encourage you to contact our program at 612-548-5963. We would love to have you join!
For more information, contact the Adult Day Supervisor Ann Rostratter at (612) 548-5963 or ann.rostratter@state.mn.us. For our most recent information on COVID-19 policies at our homes, please click here.
The Adult Day Center, located in Building 4 on the Minnesota Veterans Home - Minneapolis campus is a Veteran-based community that allows participants to connect with other Veterans in a safe, comfortable environment. The Adult Day Center allows Participants to achieve the highest attainable level of physical, mental and social well-being – with the independence of living at home. It also provides much-needed respite – and a full array of support services – for Veterans' caregivers.
Our Veterans deserve the very finest care. That's why the Adult Day Center provides a broad array of therapeutic health care services – delivered by trained, highly dedicated professionals. We are committed to providing person-centered care and will customize a total program to meet your specialized needs. Then, we put your care in the hands of clinical specialists. This innovative program is only the second of its kind in the nation catering to Veterans and spouses. Listen to clients and their families speak about the benefits of participating in our Adult Day Center program on our Multimedia Page.
Apply     Contribute     Get Directions 

---