Commissioner 
Larry Herke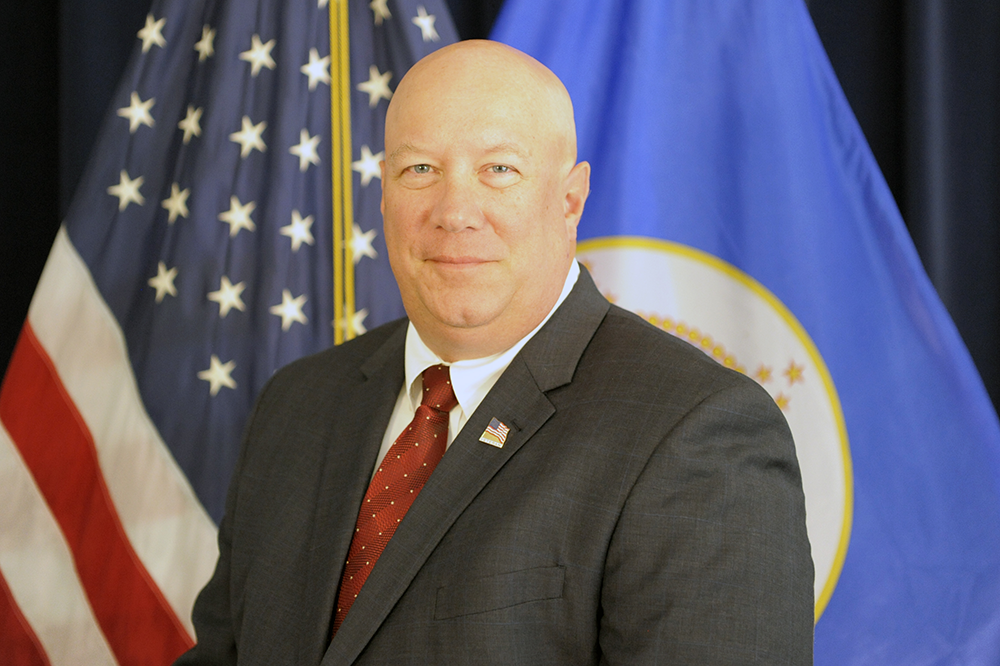 Larry Herke was appointed as the 18th Commissioner of the Minnesota Department of Veterans Affairs (MDVA) in January 2019. As Commissioner, Herke is charged with assisting the state's 308,000 Veterans and their families. He also represents the Department at hearings before the Minnesota Legislature and United States Congress, and maintains close working relationships with the Veterans' Service Organizations of Minnesota.

Commissioner Herke grew up in Mankato, attending Mankato East High School and Minnesota State at Mankato. After serving four years on active duty with his wife Debbie, also a Veteran, they returned to Minnesota.

For over 30 years Commissioner Herke had the opportunity to serve the nation and state as a member of the U.S. Army and Minnesota National Guard.  During his military career he has met thousands of diverse and talented Service Members from the Army, Navy, Air Force, Marines and Coast Guard and was constantly humbled by their selfless service and dedication to duty. Since retiring from the National Guard in 2016, Commissioner Herke was previously employed by the State of Minnesota as the Director of the Office of Enterprise Sustainability, assisting all 24 Cabinet Level agencies to develop sustainability plans to save money while reducing the impact of their operations on the environment and society.
MDVA Organizational Structure
History
The Minnesota Department of Veterans Affairs was established in 1943 and falls under Minnesota Statutes, Chapters 196, 197, 198; Minnesota Rules, Chapter 9050, Chapter 9055. Listed below are the MDVA Commissioners, starting with present commissioner, Larry Herke, to the first commissioner, William Revier.
The Minnesota Veterans Homes were merged with MDVA in 2007. For more information please visit the Veterans Homes history page.
MDVA Commissioners from Present to Past
Larry Herke, January 2019 to Present

Larry Shellito, January 2011 to January 2019

Michael Pugliese, April 2010 to January 2011
Clark Dyrud, March 2005 to April 2010
Jeffery L. Olson, January 2001 to December 2004
Bernard R. Melter, January 1991 to January 2001
William Gregg, July 1983 to January 1991
James Main, March 1982 to July 1983
Charles Pinkham, January 1981 to February 1982
Donald M. Miller, January 1979 to October, 1980
Russell Green, March 1975 to January 1979
Elmer Childress, April 1971 to January 1975
Herbert Anderson, December 1969 to February 1971
Alcuin Loehr, February 1965 to April 1969
Robert G. Hansen, July 1961 to September 1964
Wilbur Lindholm, July 1959 to April 1961
Lyle Kinvig, April 1957 to May 1959
William Revier, July 1943 to March 1957