Commissioner 
Larry Shellito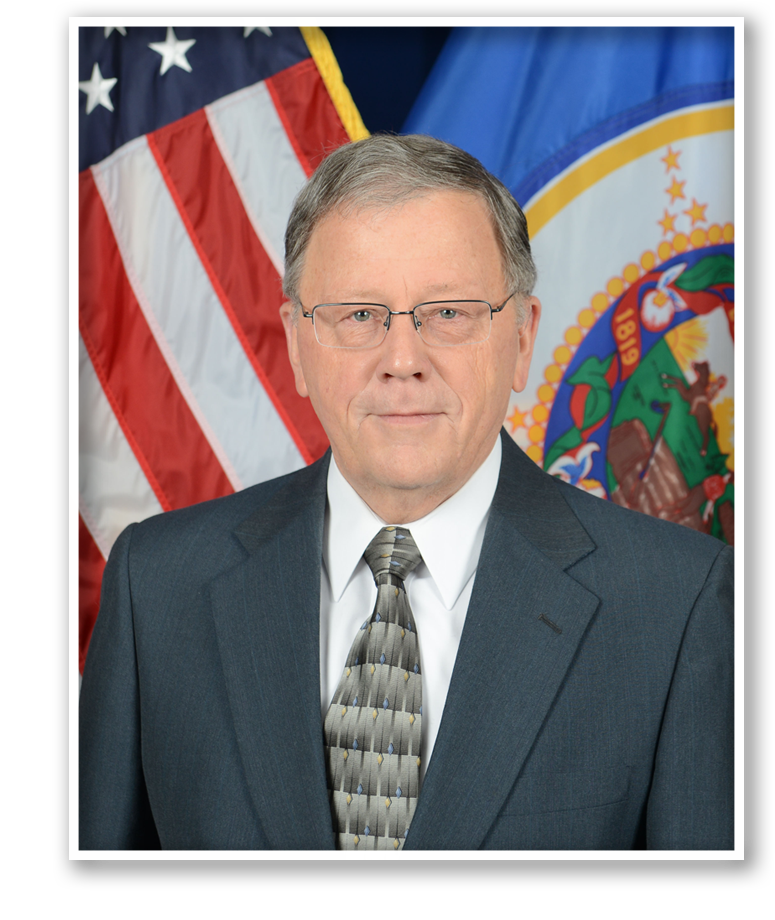 Retired Major General Larry Shellito was appointed as the 17th Commissioner of the Minnesota Department of Veterans Affairs (MDVA) in January 2011. As commissioner, Shellito is charged with assisting the state's 370,000 Veterans and their families. He also represents the Department at hearings before the Minnesota Legislature and United States Congress, and maintains close working relationships with the Veterans' Service Organizations of Minnesota.
Commissioner Shellito recently retired as the Adjutant General of the Minnesota National Guard. During his seven years in that position, Major General Shellito helped build a national reputation for the Guard, which is the nation's fifth largest with more than 14,000 members in 63 facilities across Minnesota. He was instrumental in establishing the nation-leading Beyond the Yellow Ribbon Program" in Minnesota to reintegrate service members following deployments. Before accepting the post of Adjutant General, Commissioner Shellito served as President of Alexandria Technical & Community College in Alexandria, Minn.
Commissioner Shellito began his military career in 1968 when he enlisted in the United States Army, where his active duty service included serving in Vietnam as a Mobile Advisory Team Leader. In 1973, he joined the Minnesota Army National Guard, where he served for 37 years until his retirement in 2010. His awards and decorations include the Distinguished Service Medal, Legion of Merit, Bronze Star and Combat Infantryman's Badge among many others. Commissioner Shellito holds an Education Doctorate from the University of Minnesota, and a Master's and two undergraduate degrees from Minnesota State University Moorhead. He is also a graduate of the U.S. Army War College.
MDVA Organizational Structure
History
The Minnesota Department of Veterans Affairs was established in 1943 and falls under Minnesota Statutes, Chapters 196, 197, 198; Minnesota Rules, Chapter 9050, Chapter 9055. Listed below are the MDVA Commissioners, starting with present commissioner, Larry Shellito, to the first commissioner, William Revier.
The Minnesota Veterans Homes were merged with MDVA in 2007. For more information please visit the Veterans Homes history page.
MDVA Commissioners from Present to Past
Larry Shellito, January 2011 to Present
Michael Pugliese, April 2010 to January 2011
Clark Dyrud, March 2005 to April 2010
Jeffery L. Olson, January 2001 to December 2004
Bernard R. Melter, January 1991 to January 2001
William Gregg, July 1983 to January 1991
James Main, March 1982 to July 1983
Charles Pinkham, January 1981 to February 1982
Donald M. Miller, January 1979 to October, 1980
Russell Green, March 1975 to January 1979
Elmer Childress, April 1971 to January 1975
Herbert Anderson, December 1969 to February 1971
Alcuin Loehr, February 1965 to April 1969
Robert G. Hansen, July 1961 to September 1964
Wilbur Lindholm, July 1959 to April 1961
Lyle Kinvig, April 1957 to May 1959
William Revier, July 1943 to March 1957