Minneapolis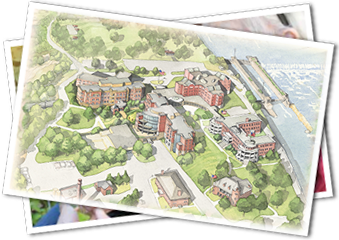 The Minnesota Veterans Home - Minneapolis is located on a peaceful, 53-acre wooded campus overlooking the Mississippi River near Minnehaha Falls. The campus contains 291 skilled nursing beds and 50 domiciliary beds in private and semiprivate rooms.
Our legacy began in the late 1800s when, what was then called the Old Soldiers Home, was built for indigent Veterans of the Civil War. Providing care for Veterans for the past 130 years, the shift in focus to making the health care needs of Veterans Homes a primary concern began in the 1960s.
The services are delivered by a dedicated staff of professionals who are passionate about providing the quality care our Veterans deserve - in a highly personalized manner. This care is enhanced by the natural beauty of the surroundings.
MDVA's Domiciliary Program is also offered on the Minneapolis campus. The Domiciliary Program is a boarding care facility and provides an independent living environment to any eligible Veterans, and/or spouses who need assistance managing clinical, mental health, financial,  or social well-being. All Domiciliary Program Residents must be independently mobile.

Apply     Contribute     Get Directions

---