Bemidji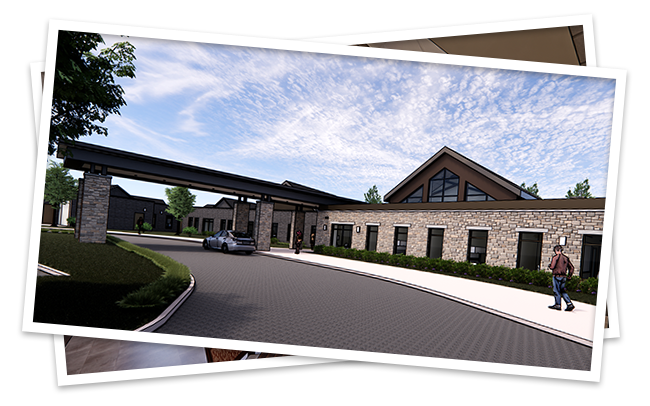 We're committed to caring for Veterans and their families with passion, integrity and teamwork in a new, beautiful, accommodating setting… each and every day.
As the Beltrami County Seat and a city of more than 14,400 people, Bemidji is proud to be the location of the new Veterans Home in the Northland; it deeply respects, supports and wants to serve those who have served. The community is pleased to be able to offer future Residents, employees and volunteers a host of regionally-known amenities such as the Bemidji Sculpture Walk, Lake Bemidji State Park and the historic Carnegie Library. A lively downtown is dotted with a wide variety of entertainment options. Streets, shops and storefronts are inspired by traditions reflecting a passion for the majestic Northwoods, Ojibwe heritage and global influences. The region attracts people from all over the country; inside or outside the city, the area offers a rich, diverse history. We know our Residents, employees and volunteers will enjoy being a part of this community.
The State Veterans Home - Bemidji opens in mid-2023
We hope you'll join us for our festive grand opening celebration in summer 2023; please continue to watch these pages for details. Our doors will then open to Residents a few weeks later.
In the months leading up to Resident move-in, we will be looking for talented, dedicated employees looking to serve those who have served our country. The first roles to be hired have been the Home Administrator, Director of Nursing and Human Resources staff. They will then begin the hiring process for all staff. If you're looking for a new position that offers competitive pay, sign-on bonuses, a generous State of Minnesota benefits package, and a supportive work environment, we hope you'll consider joining us. There is no more noble work than serving our Veterans.
We encourage you to: