Preston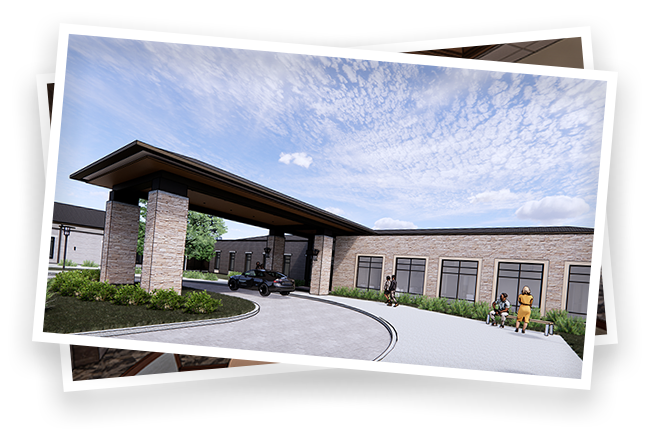 We're committed to caring for Veterans and their families with passion, integrity and teamwork in a new, beautiful, accommodating setting… each and every day.
Preston, the Fillmore County Seat, is a Veteran-friendly community of 1,350 located in the Root River Valley. It's home to one of only four State Veterans Cemeteries in the state, several very active military service posts and The Club, which hosts events celebrating all branches of the armed forces. It's also only 35 minutes away from Rochester, MN, home to a large number of cultural and social activities. Preston provides a peaceful, small-town atmosphere in southeast Minnesota's historic bluff country. If you love feeling close to nature, Preston is the place to be. Boasting abundant wildlife and numerous springs, brooks and streams, the area is home to Amish tours, a popular county fair, fabulous fall colors, biking, swimming, tubing, canoeing and fishing…lots of trout fishing. Now, after more than a decade of advocating for a new Veterans Home, Preston is excited to welcome Residents, employees and volunteers to this spectacular new campus in this beautiful part of the state.
The State Veterans Home - Preston opens in mid-2023
We hope you'll join us for our festive grand opening celebration in summer 2023; please continue to watch these pages for details. Our doors will then open to Residents a few weeks later.
In the months leading up to Resident move-in, we will be looking for talented, dedicated employees looking to serve those who have served our country. The first roles to be hired have been the Home Administrator, Director of Nursing and Human Resources staff. They will then begin the hiring process for all staff. If you're looking for a new position that offers competitive pay, sign-on bonuses, a generous State of Minnesota benefits package, and a supportive work environment, we hope you'll consider joining us. There is no more noble work than serving our Veterans.
We encourage you to: