Employment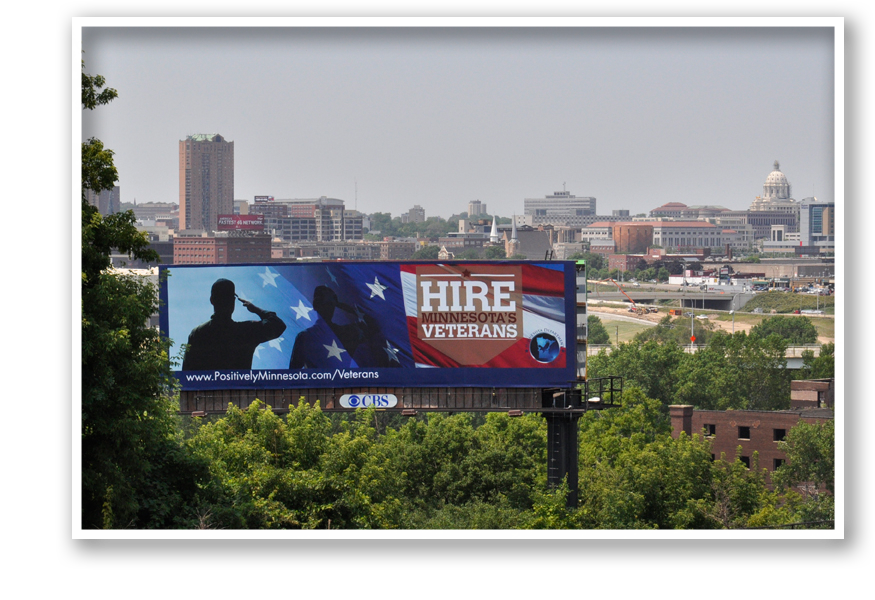 Hiring Minnesota Veterans is good for business; they possess qualities such as work ethic, discipline, teamwork and reliability, just to name a few. Employers need skilled and talented people and Veterans need good jobs.
Veterans
Success in your military career was the result of help, guidance and a team approach. MDVA is committed to continuing that heritage by linking Veterans with existing resources to help the transition to a civilian career.
Employers
If you want to hire a Veteran but don't know where to start, you're in the right place. Visit our employer page to find resources and learn about the 3-step process to hire a Veteran. The men and women who have worn the uniform are driven to succeed. They are poised and ready for their next mission back home in large companies and small businesses across Minnesota. If you are looking for a smart, dependable employee - look to a Veteran.
Beyond the Yellow Ribbon
Minnesota employers are Veteran friendly! Throughout the state, companies and corporations are making a commitment to those who wear and have worn the uniform. The
Yellow Ribbon Company Program
is one example of how Minnesota companies go above and beyond.

Additional Employment Resources