Hastings
COVID-19 Update
MDVA is continuing to respond to the Coronavirus (COVID-19) outbreak as the number of reported cases in Minnesota increases. We are working closely with the Minnesota Departments of Health, Public Safety, Nursing Home advocacy groups, the Ombudsman Office and others for latest information and guidance. For our most recent information on COVID-19 policies at our homes, please click here.
---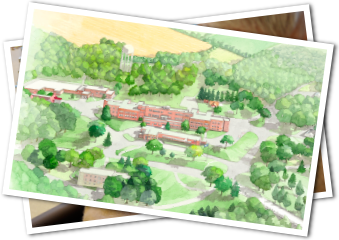 At the Minnesota Veterans Home - Hastings, we are committed to providing a full continuum of high-quality care and service focusing on rehabilitation, reintegration into the community, and supportive care for optimal enrichment of our Residents' lives. Our care is enhanced by the natural beauty of our surroundings. We are located in Hastings - a tranquil, cozy community just minutes from the Twin Cities. Our beautiful 128-acre wooded campus includes nature trails, a biking path, an outdoor pavilion, a heated screened porch for year-round use, a horseshoe pit and much more. The campus has 179 domiciliary beds in private and semi-private rooms. Residents can benefit from the peace of living on a serene campus but may also choose to be active in a small, historic Minnesota town.
Established in 1978, the Home provides a wide variety of services for Veterans suffering from chemical dependency, mental health illnesses, dual disorders, and/or the debilitating effects of aging. Some of our special services include sobriety maintenance, vocational rehabilitation services, mental health services, and educational services.
Apply     Contribute     Get Directions     Wood Shop     Take a Virtual Tour
---