Veterans Homes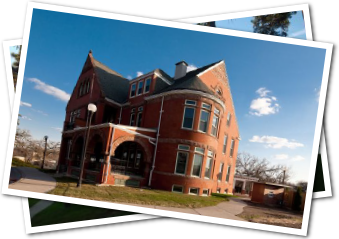 Every day is Veterans Day at the Minnesota Veterans Homes. Our mission is to serve Minnesota Veterans and their families through quality health care in an environment and community of trust, dignity and sharing.

At the Minnesota Veterans Homes, we not only consider it our duty to provide the highest level of care to those who answered our nation's call, we believe it is an honor. Minnesota's five state Veterans Homes are located in Fergus Falls, Hastings, Luverne, Minneapolis and Silver Bay. Our vision is to continually develop and deliver a safe, dignified and compassionate health care system; and provide a nurturing and engaging home environment for Minnesota's heroes.
---
COVID-19 Update
MDVA is continuing to respond to the Coronavirus (COVID-19) outbreak as the number of reported cases in Minnesota increases. We are working closely with the Minnesota Departments of Health, Public Safety, Nursing Home advocacy groups, the Ombudsman Office and others for latest information and guidance.
Our priority is to protect the health and safety of Minnesota Veterans, including the Residents in our five Minnesota Veterans Homes, and our employees. As of 3/20/20, we have no confirmed cases of Coronavirus in our Homes. All MN State Veterans Homes are adopting the State of Minnesota community mitigation strategies to limit the spread of COVID-19 to keep our residents and staff safe and to reduce stress on our healthcare systems. The goal is to limit person to person contact. See the MDH website for more details.
Support the Minnesota Veterans Homes during the COVID-19 pandemic
See the wish lists for needed donations at each of our five locations:
Visitor Policy
Because of the vulnerability of our Veterans Homes' population, effective 3/13/20, the five Minnesota Veterans Homes have adopted a Restricted Visitor Policy. The Restricted Visitor Policy includes the following:
Restricting visitors except for those visiting Residents at end of life and/or when deemed medically necessary
Using a single entrance for the facility
Allowing essential volunteers and vendors only
Requiring Visitors to complete a self-declaration screening at entrance
Conducting evaluative screening and education at facility entrance by a Home Clinical staff member
Assisting Residents maintain communication with their family and friends
Postponing public events and entertainment
Restricting activities to those on each unit
Stay informed
The COVID-19 Information Line for families of Minnesota Veterans Homes Residents. You can call this number any time to hear a recorded message from one of our leaders who will provide the latest general updates. The message will be updated every day.
Please call 651-757-1599 OR 1-833-454-0147.
You will not be able to leave a message at this number. If you have specific questions about your family member/loved one, please call the Minnesota Veterans Home directly and speak to your care team.
Minneapolis: (612) 548-5700
Hastings: (651) 539-2400
Silver Bay: (218) 353-8700
Luverne: (507) 283-6200
Fergus Falls: (218) 736-0400
Admissions, Leaves and Passes
The Minnesota Veterans Homes are continuing a practice of infection control, similar to actions taken during past highly contagious periods for influenza and norovirus. We are temporarily revising guidelines related to admissions, leaves and passes. These changes reflect guidance provided by CDC and CMS and an aggressive strategy of containment and contagion control in our Homes. These protect our vulnerable Veterans and allow us to maintain the integrity of our mission to care for and protect the health of our Veteran Residents and staff.
We will be restricting admissions in both our four Skilled Nursing Facilities (SNF) and our two Domiciliary (DOMS) locations. SNF admissions will be limited to Veterans who have a critical need for support without the availability of care or resources to maintain their health and welfare for any reason. DOMS admissions will be limited to Veterans who have no emergency resources and are at imminent risk to life, health and welfare, including the homeless Veteran.
All new admissions will be carefully screened to avoid introducing any infectious diseases, including COVID-19, to the Homes.
In addition, Resident leaves or passes will be postponed to limit exposure to the Resident, other Residents and staff who may be affected.
For more information, talk to the Home Administrator.
Stay healthy
Some reminders:
Stay home is you are ill
Cover your coughs and sneezes
Wash your hands and/or use hand sanitizer
The Minnesota Department of Veterans Affairs appreciates your understanding as we navigate this challenging situation. If you have any questions or concerns, please contact the staff at the facility or if of such a nature, please contact me, Deputy Commissioner of MDVA at douglas.hughes@state.mn.us or Senior Direction of Veterans Healthcare, MDVA, Simone Hogan at simone.hogan@state.mn.us.
---