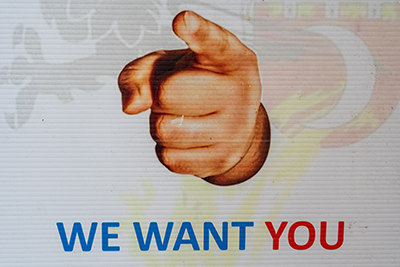 While Minnesota's three new Veterans Homes won't open until mid-2023, employee recruitment has already begun.
The critical role of Nursing Home Administrator will be the first position filled, according to Kari Bautch, New Homes Human Resources Director. The job postings for this role at the Preston and Bemidji Homes have already been announced on the Minnesota Careers website, and the job posting for the role at the Montevideo Home will be announced at the end of September.
"The goal is to hire the Administrator first so that person can then be involved in selecting other leaders and staff," Bautch explained.
The second role to be hired will be the Director of Nursing for each facility. Like the Administrator role, the job postings will be announced on the Minnesota Careers website over the next few months. Two Human Resources positions per location will then be announced and filled.
The majority of hiring will take place beginning in early 2023 and continue through next summer as each Home approaches its expected opening date.
Regardless of the role, one common attribute the Veterans Homes will be seeking is selecting staff with a passion for caring for seniors and Veterans. "This is a noble profession," Bautch notes, "and our current staff often share that they are honored to care for those who have served our country."
New staff will also enjoy joining an organization with a reputation for providing the highest quality of clinical care along with a culture of respect and treating everyone like family. Of course, the brand new facilities will also create a very pleasant environment.
Anyone interested in employment opportunities with the future Veterans Homes is encouraged to subscribe to the quarterly New Homes Careers and Construction Update newsletter. Register online for the Bemidji, Montevideo or Preston newsletter. Job postings will be published on the Minnesota Careers website. Questions can be emailed to NewHomesJobs@state.mn.us.