Silver Bay
COVID-19 Update
MDVA is continuing to respond to work closely with the Minnesota Departments of Health, Public Safety, Nursing Home advocacy groups, the Ombudsman Office and others for latest information and guidance. For our most recent information on COVID-19 policies at our homes, please click here.
---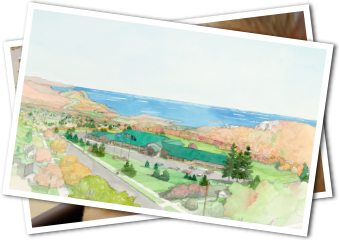 Overlooking beautiful Lake Superior, the Minnesota Veterans Home - Silver Bay has four distinct neighborhood living spaces for Residents that combine the look and feel of a north woods lodge with all the comforts of a single-family home. Each residence includes a living room, dining room and kitchen, where meals and activities are offered to fit each Resident's individual preference. Personal choice is a way of life at the Silver Bay Veterans Home. Residents can sleep in or rise early. Whenever you want to eat, we'll prepare a delicious, nutritious meal for you. Everything revolves around our Residents and their daily routine. Our Home features a variety of private spaces for Residents and their families, including a large game room, craft shop, four season porch and private dining areas. The surrounding area abounds with opportunities for boating, fishing, hunting, and all kinds of outdoor activities.

Our program focus is enjoying the outdoors and fresh, northern Minnesota air. Our specialties include our garden, our pontoon boat, our club car rides, and our participation in the community.
Apply     Contribute     Get Directions
---