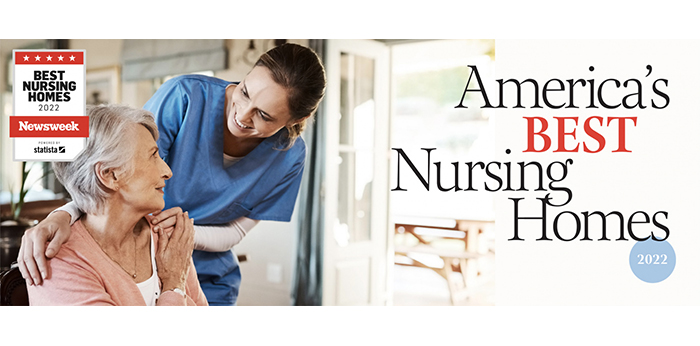 The Minnesota State Veterans Home in Minneapolis has been recognized as one of America's Best Nursing Homes. Newsweek magazine and global data research partner Statista recently announced its list of the nation's top nursing homes for 2022. The Minneapolis Veterans Home was specifically named to the eighth position in the state.
This annual ranking identifies the nation's top nursing homes based on three critical criteria relative to in-state competition:
Overall performance data
Peer recommendations
Handling of COVID-19
Douglas Hughes, Deputy Commissioner - Healthcare, MDVA, said, "The Minnesota Veterans Homes take pride in providing the highest quality of care to our Residents, addressing physical, mental, emotional and social needs. Since the pandemic began, we have embraced the most rigorous infection prevention protocols to minimize the risk to our Residents and staff."
Thomas Paul, Administrator, Minnesota Veterans Home - Minneapolis, said, "This recognition is the result of our caring and committed staff who are honored to serve those who have served. They treat our Residents like family and are dedicated to ensuring they all have the best possible experience at the Minneapolis Veterans Home. I am so proud of the staff and thank them for all they do."
Nursing homes in the 25 states with the highest population size, according to the United States Census Bureau 2020, were included in the Newsweek/ Statista research.
Statista used Centers for Medicare & Medicaid Services data to determine the performance of nursing homes. The health inspection rating was based on the three most recent inspection surveys that are conducted by a team of healthcare professionals.
For peer recommendations, Statista invited over 10,000 medical experts (registered nurses, nursing home managers and administrators, licensed practical nurses / licensed vocational nurses, nursing assistants, therapists and physicians) to complete an online survey.
Management in times of the COVID-19 pandemic including safety of Residents, communication and hygiene measures were also assessed. In addition, quality of care, such as treatments and therapies; accommodations and services including room sizes, meals and leisure activities; and overall nurse staffing and experience were considered.
A total of 450 top facilities are included in the 2022 survey. Data was collected from July to August 2021.