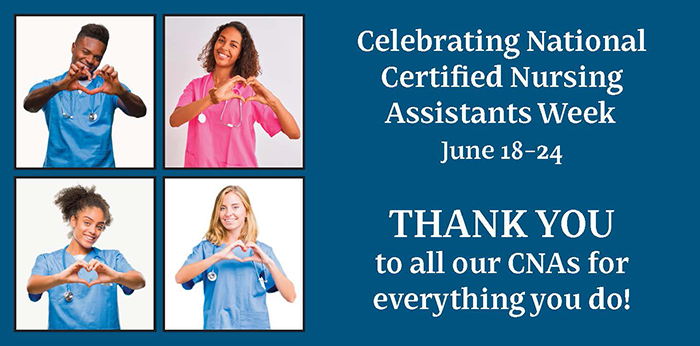 During National Certified Nursing Assistants Week, we recognize and thank our more than 400 Certified Nursing Assistants (CNAs) that are providing vital, compassionate and hands-on care in our Minnesota Veterans Homes. 
As a critically important healthcare team member, CNAs are the primary care providers in our Minnesota Veterans Homes and support Residents in every aspect of their daily life activities. It is only with their skills, dedication and commitment to caring that we can offer a healthy, safe and nurturing environment. CNAs truly make a difference every day and on every shift. 
Thank you to all our CNAs for everything you do for our Veterans and their families!