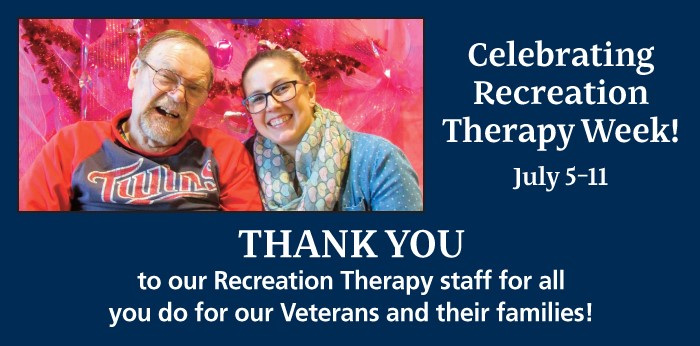 During National Therapeutic Recreation Week, we recognize the impact our recreation therapy provider team has in helping restore and elevate the physical, mental and social well-being of our Residents.
Throughout the past four months, recreation therapy providers have gone above and beyond to ensure our Residents have meaningful experiences in their day-to-day lives. From creative options for activities to extra 1:1 time and support, your dedication has ensured we continue to offer an enriching environment during a time when Residents are without the face-to-face contact of their family and friends.
Thank you for all you do for our Veterans and their families!