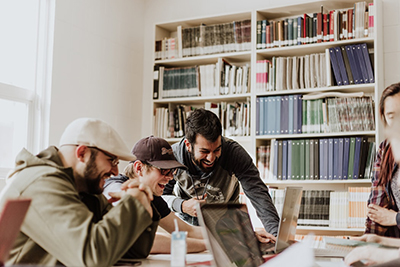 The federal and state GI Bill can significantly assist Minnesotans who are experiencing a personal economic downturn due to the COVID-19 pandemic. To find out how the GI Bill can assist you, call 1-888-LinkVet or visit MinnesotaVeteran.org. For more information on the MN GI Bill please visit  our /mdva/resources/education/minnesotagibill/index.jspMN GI Bill webpage.
June 22, 2020 marks the 76th anniversary of the G.I. Bill® signed by President Franklin Roosevelt in 1944. This bill includes educational and healthcare benefits as well as Veteran home loan assistance. The G.I. Bill also vastly expanded healthcare for Veterans by transforming Army and Navy hospitals into VA hospitals, and set aside $500 million ($7.2 Billion in 2020 dollars) for the creation of new VA hospitals and regional offices across the country that could better serve Veterans where they lived. From Don A. Balfour, the first student to receive G.I. Bill education benefits, and now the millions across the country who are emblematic of the continued success of the G.I. Bill, it is without a doubt a landmark moment in Veteran support legislation.
There are now almost 8,000 Minnesota Veterans currently using their G.I. Bill. In addition to the Federal GI Bill, Minnesota Veterans have access to the Minnesota GI Bill. The Minnesota GI Bill aids eligible Minnesota Veterans, currently serving military, and National Guard and Reserve members who served after September 11, 2001 and eligible dependents. A maximum benefit of $10,000 is available to eligible participants and can be used in Higher Education, On-the-job training (OJT)/Apprenticeship or License and Certification programs. We are grateful to be able to offer these benefits to our Veterans and are thrilled at the amount of people that have and will continue to utilize these federal and local benefits.
GI Bill ® TRADEMARK: The US Department of Veterans Affairs owns the US trademark registration for the phrase "GI Bill." Third-party use of the term is restricted to educational and training institutions eligible to receive VA educational benefits, SAAs, and Veteran Service Organizations. Ensure that you include the trademark in your school's published catalogs, advertisements, or other documentation.