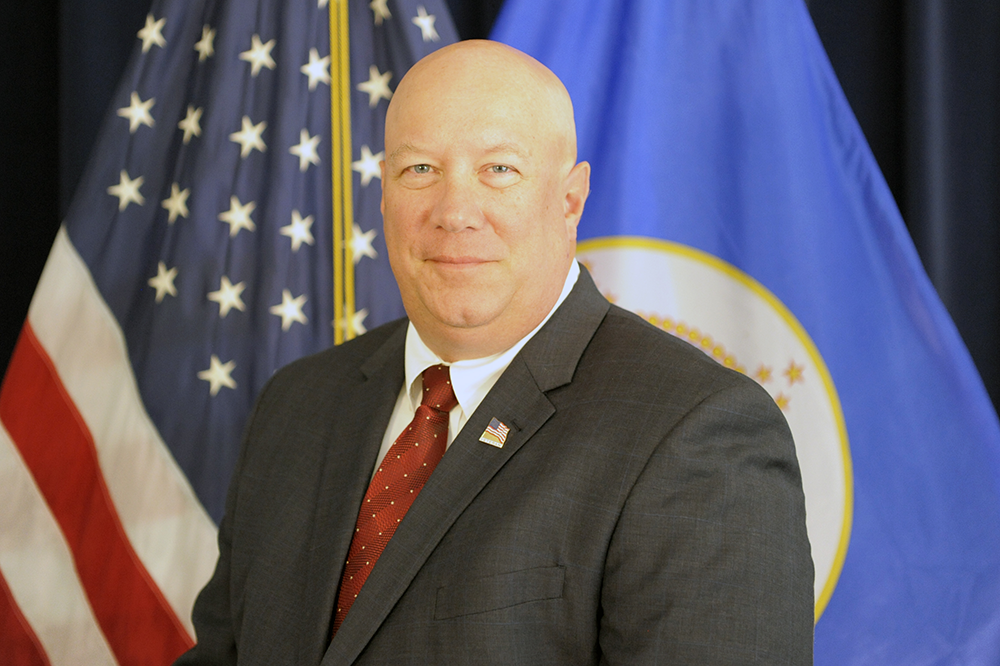 The events of the past few weeks have caused us to pause and reflect on racism in Minnesota and across the country. The death of George Floyd while in the custody of Minneapolis Police has ignited a rebellion against racism. We do not and will not tolerate racism at MDVA.
The Minnesota Department of Veterans Affairs (MDVA) remains committed to serve and support all Minnesota Veterans and will not allow racism to tarnish the honor of serving those who have served. We support the commitment of Governor Tim Walz who has said: "George Floyd's death is the symptom of a disease. We will not wake up one day and have the disease of systemic racism cured for us. This is on each of us to solve together, and we have hard work ahead."
We are committed to addressing any inequalities within our Agency by fully embracing our MDVA values:
V - Veterans first in our hearts, mind and actions
E - Excellence is our standard
T - Trust through results
E - Ethics is our cornerstone
R - Respect for service (past and present)
A - Advocacy for care and services
N - Nation Leading services
S - Stewardship of resources
MDVA leaders will continue to embrace our values while leaders and staff work together to establish MDVA as a place where all employees and Veterans are treated equitably and feel that they belong. 
Serving all throughout the COVID-19 pandemic
MDVA is a resource for all Minnesota Veterans, especially during the coronavirus pandemic. We continue to process applications for the COVID-19 Disaster Relief Grants and COVID-19 Special Needs Grants. The Legislature funded a special appropriation to assist Veterans who have been financially impacted by the pandemic. More than 4,400 applications have been received from Minnesota Veterans in all walks of life who have been impacted by personal job loss, spouse job loss, small business loss and illness. These $1,000 grants provide welcome support to those in need. Learn more about these grants on our website.
MDVA also works closely with Native American Veterans across the state. Jim Miller, MDVA Field Operations Supervisor and Tribal Liaison, leads a team of six Tribal Veterans Service Officers who support Veterans on Minnesota's 11 Native American reservations.  
We recognize our commitment to serve all our Veterans and their families, as well as support all our team members, during LGBT Pride Month in June. Members of the LGBT community can face increased health and well-being risks along with unique challenges in accessing quality health care and support services. Along with Veteran-related organizations, there are several community organizations that provide access to healthcare, mental health resources and other social services.
Valerie Klitzke is the MDVA Director of Diversity, Equity & Inclusion. Valerie provides important guidance and leadership to the agency and her support of our staff is especially important now. Valerie is working closely with the team at the Minnesota Veterans Home in Minneapolis to answer questions, discuss concerns and facilitate dialogue among the staff. You can reach Valerie at 612-548-5961 or valerie.klitzke@state.mn.us.
Special Legislative Session underway
MDVA will be closely monitoring the Minnesota Legislature's Special Session that began June 12. The 2020 legislative session ended May 18 with no deals reached on a bonding bill nor supplemental budget.
The House bonding bill included funding for MDVA infrastructure projects including $10 million for asset preservation for the five Minnesota Veterans Homes, $4.2 million for security upgrades for the homes in Greater Minnesota and funding to complete the greenhouse at the Minnesota Veterans Home - Fergus Falls. There was also funding for a Veterans memorial in Martin County and a Veterans Memorial Greenway in Dakota County.
The Senate version contained $9 million for asset preservation for the Minnesota Veterans Homes and funding for the Fergus Falls greenhouse. The bill also funded the Martin County Veterans memorial and funding to create the Veterans State Trail near Camp Ripley.
If a bonding bill passes during the special session, it will likely contain a mixture of the MDVA and Veterans initiatives that each bill had.
The Governor's proposed supplemental budget included funding for two important MDVA priorities: ending Veteran homelessness and preventing Veteran suicide. While work continues on both of these areas, funding would increase effectiveness and expand our efforts.
One piece of legislation that was passed in the regular session was a bill providing outdoor heritage funds. Within HF2682, carried by Rep. Leon Lillie and Sen. Carrie Ruud, a section of the bill reauthorizes funding for the Medal of Honor memorial that will be built outside of the Veterans Service Building in St. Paul.
MDVA is here
MDVA is here for all Veterans and their families. Contact us via our website at MinnesotaVeteran.org, call 1-888-LinkVet, email or chat online, or visit with your County Veterans Service Office.
And as always, thank you for your service!