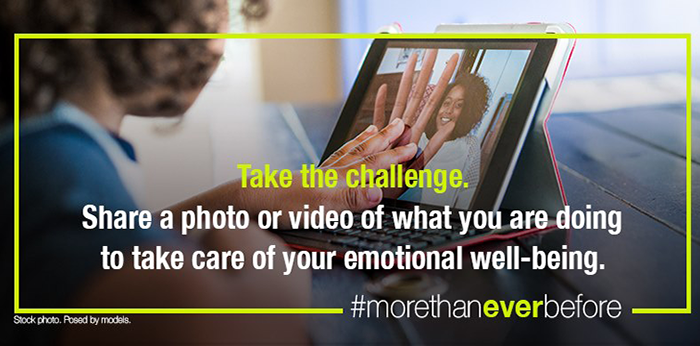 In support of our work on the "Governor's Challenge to Prevent Suicide Among Service Members, Veterans and their Families," the Minnesota Department of Veterans Affairs (MDVA) recognizes May as Mental Health Awareness Month.
It's essential to care for our mental health and well-being during this time, and encourage others to do so, as many individuals, including Minnesota Veterans and their families, may be experiencing increased stress and anxiety because of COVID-19 concerns.
During the week of May 18, MDVA will share on social media some our favorite ways to manage stress, tips and resources as part of the #MoreThanEverBefore national challenge established by PREVENTS (The President's Roadmap to Empower Veterans and End a National Tragedy of Suicide). Be sure to engage by liking and following MDVA on Facebook and Twitter.
For more tips and resources to care for your mental health and well-being, connect with: