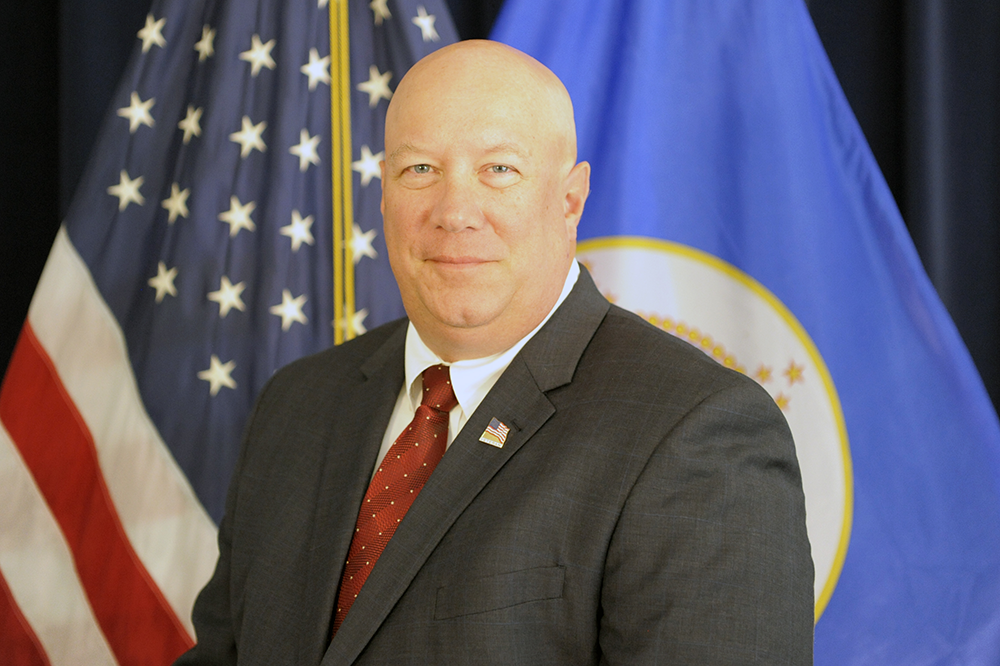 As we celebrate Veterans Day this month, I am proud to proclaim that at the Minnesota Department of Veterans Affairs, every day is Veterans Day!
I hope you were able to attend one of the many Veterans Day events scheduled across the state. I had to honor to participate in several programs from Hastings to Fergus Falls and also the official State of Minnesota program held again this year at the Inver Grove Heights Veterans Memorial Community Center. All these programs were both solemn and celebratory, acknowledging the hardships and challenges of defending our country, and recognizing the thousands of Minnesotans who have raised their hand and committed themselves to serving our military.
Thank you! These words seem insufficient to those whose bravery and courage brought them around the world and often put them in harm's way.
That is why MDVA is here to care for and support Minnesota's Veterans. We go beyond expressing our appreciation to partnering with the U.S. Department of Veterans Affairs, Minnesota's County Veteran Services Officers (CVSOs), and Minnesota's many Veterans Service Organizations, among others, to help deliver the benefits you have earned. We also serve Veterans' families and survivors, providing them with important programs and services.
At the Minnesota Department of Veterans Affairs, we are together strong and where Veterans belong. We are here for you:
Our Claims team files more than 2,000 Federal and State claims for Veterans and their dependents every year, advocating for Veterans benefits for disability compensation, vocational rehabilitation or education. 
We facilitate benefits for medical, dental and optical care which result in distributions of more than $1.2 billion annually.
Our Field Operations staff travels to connect with Veterans all over the state.  This includes directly supporting all 11 Native American Tribes in Minnesota through Tribal Veteran Service Officers (TVSO).
The Higher Education Veterans Program staff, who were responsible for delivering $130 million in benefits last year, are ready to assist Veterans and eligible family members with accessing the right benefits, school and programs.
Our Employment team works with area employers to support Veterans seeking on-the-job training, apprenticeships, and living-wage, sustainable employment.
We lead a collaborative effort focused on effectively ending Veteran homelessness in the State. The efforts of the combined local, state and federal team have resulted in more than 40 Veterans finding homes each month.
We recognize the tragedy of Veteran suicide in our state and are actively partnering with the Federal VA and Minnesota Department of Health to push a community health model focused on Veterans issues.
As our Veterans age, our five State Veterans Homes are here to care for more than 800 Veterans across the state; and we are awaiting approval of Federal funding to expand in three new communities in the coming years.
And, finally, when our Veterans pass, we are honored to provide a dignified final resting place in one of three State Veterans Cemeteries in Little Falls, Preston and Duluth. To make a dignified resting place a reality for all Veterans in Greater Minnesota, we are awaiting approval Federal Funding to establish the fourth Veterans Cemetery in Redwood County.
As one Veteran to another, I want to thank you not only for your service, but for the many sacrifices that you made to keep our country free. I know that both you and your families made sacrifices that most of the rest of society don't even begin to understand. You have answered a call for service – thank you for being there when your country needed you!