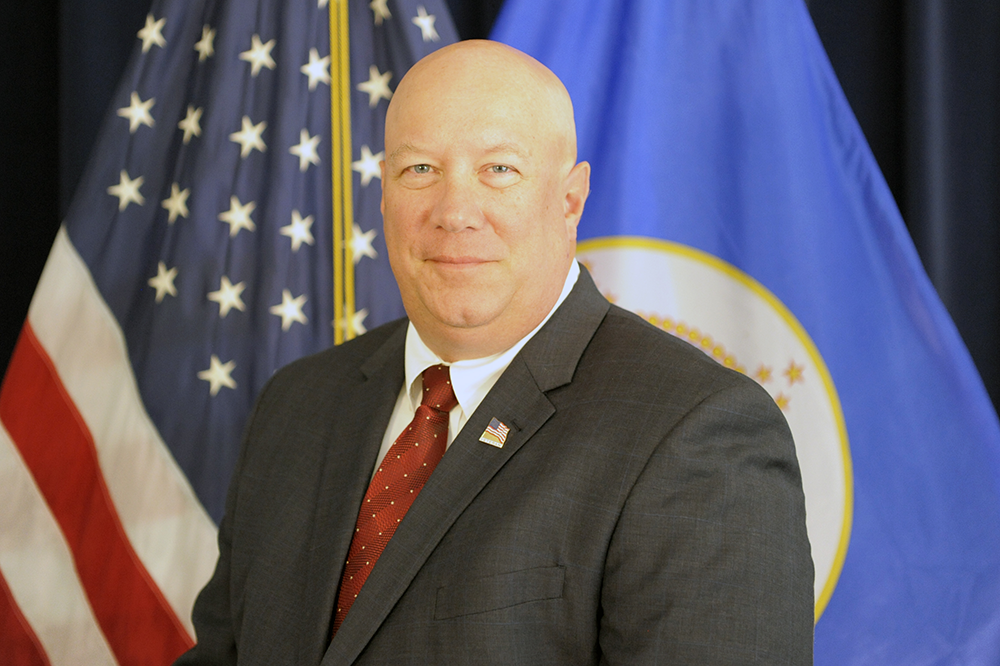 The month of September brings a focus on our State Veterans Cemeteries and memorial services and programs offered by MDVA.
While the Minnesota Department of Veterans Affairs (MDVA) provides many meaningful programs and services to support our Veterans, one of the most significant is providing a dignified and respectful final resting place for Veterans and eligible family members when they pass. Indeed, for many Veterans, this is the most important benefit they will request to commemorate their service to our country. 
MDVA is honored to operate three State Veterans Cemeteries located across Minnesota in the communities of Little Falls, Preston and Duluth. In addition to the Fort Snelling National Cemetery in Minneapolis, these three State Cemeteries provide a Veterans Cemetery option closer to home in the central, southeast and northeast regions of the state. And we are exploring the addition of a fourth State Veterans Cemetery in Redwood County to serve the southwest area of Minnesota.
We take great pride in operating these State Cemeteries with the highest quality and service. Each location is recognized for its beauty as well as meeting exacting VA standards.
Our first Minnesota State Veterans Cemetery was opened in in Little Falls in 1994. Located near Camp Ripley, more than 7,750 Veterans and family members have been interred there in the last 25 years. The cemetery's Committal Hall features five paintings by Little Falls artist Charles Kapsner. Each of the eight-by-10-foot oil-on-canvas paintings features one of the five branches of the military: Army, Navy, Air Force, Marines and Coast Guard. I am honored to attend a dedication ceremony to mark the completion of the Veterans Art Monument project on Sunday, September 22.
Preston, Minnesota is home to our second State Veterans Cemetery. Opened in 2015, it currently inters more than 495 Veterans and family members. I am proud to share that earlier this month the Minnesota State Veterans Cemetery - Preston received the Operational Excellence Award from the National Cemetery Administration (NCA), a division of the United States Department of Veterans Affairs. This award follows a recent NCA National Cemetery Compliance Review that resulted in a score of 98 percent, among the highest scores in the nation. The compliance review examines 93 standards to ensure the best possible experience for families of Veterans interred at the cemeteries. 
And on Saturday, September 21, we will dedicate the Minnesota State Veterans Cemetery - Duluth. The first Veteran was laid to rest in this cemetery on Veterans Day, November 11, 2018. The cemetery has interred 175 Veterans and family members since that time. The dedication ceremony will include a flyover, music, and addresses from Minnesota Governor Tim Walz and U.S. Department of Veterans Affairs Under Secretary Randy Reeves among an expected crowd of more than 1,000. It has been gratifying to see the support of so many in the community who have advocated for this new cemetery.
MDVA is also a source of support and comfort to Gold Star Families, those families who have lost a loved one in military service. While nothing can erase a family's pain when losing a loved one, to ease a family's burden, we offer the Gold Star Family program.to honor the legacy of every fallen Minnesota hero.  MDVA addresses the needs of these families through a unique set of Gold Star Family services that include support, benefits, and resources. Because unresolved issues and questions can surface months or years after a family's loss, MDVA Gold Star Family services are available for as long as needed.
For more information on Minnesota State Veterans Cemeteries or the Gold Star Family Program, contact LinkVet at 1-888-LinkVet or via email.