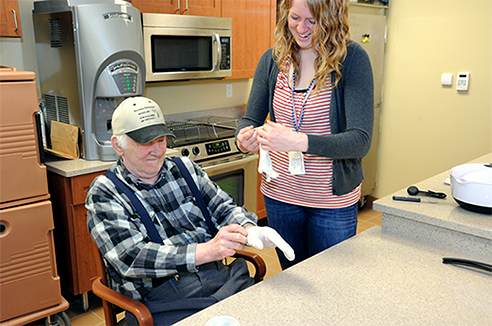 The Adult Day Services staff are essential members of our Minneapolis Veterans Home. Our "Vets Club" is a program so valued by Veterans, spouses, families and caregivers, and your MDVA colleagues.
 The Adult Day Services team is known for demonstrating caring, dignity and respect while helping Veterans find friends, enjoy meaningful activities and learn new skills.
We thank our Adult Day Services staff! They are an important part of our team and help provide our Veterans with opportunities and a community.