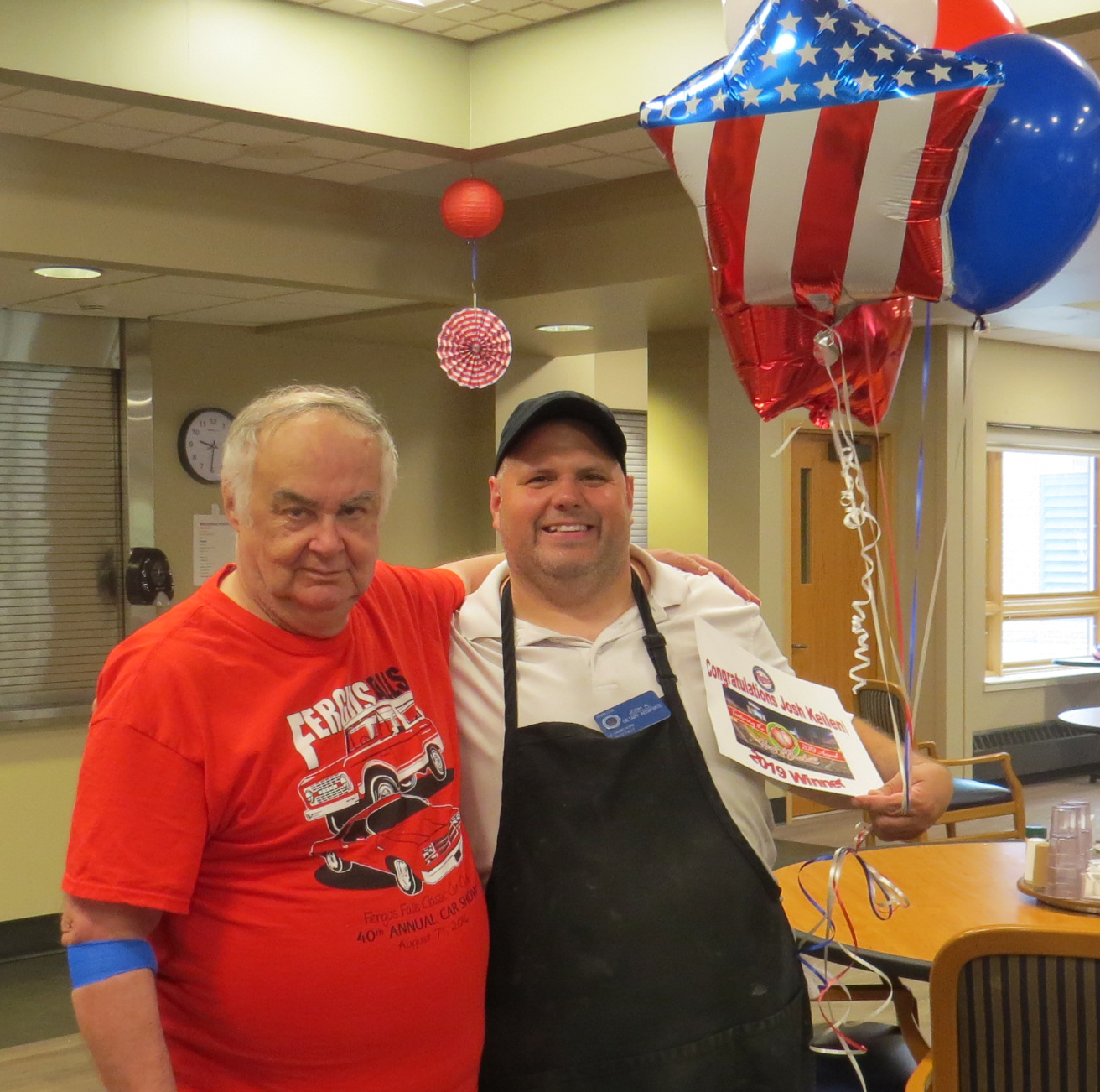 Josh Keilen has been named the 2019 recipient of the Harmon's Heart of Baseball Award for his outstanding work and community presence as a dietary associate at the Minnesota Veterans Home – Fergus Falls. Presented by the Harmon's Heart organization and Productive Alternatives, a nonprofit agency dedicated to providing for those with disabilities, the award hopes to continue the legacy of Minnesota Twins legend Harmon Killebrew and his compassion for others.
"We could tell how much Josh was loved at his job at the Veterans Home," said Tammy Anderson, director of development at Productive Alternatives. "Many commented how Josh comes to work each day with a positive, sunshiny attitude."
The Harmon's Heart of Baseball Award seeks to honor community members with disabilities who exemplify the same kindness, integrity, dignity, and love that Killebrew stood for on and off the field. Every year, the organization presents the award to one outstanding individual while also recognizing a few honorable mentions during a ceremony at the Twins stadium prior to the start of the game, this year's ceremony taking place on August 10.
Nita Killebrew, Harmon's widow, will present Josh with the award alongside a video showcasing his successes during the Harmon's Heart of Baseball event ceremony presented by the Minnesota Twins and Productive Alternatives. After the performance of the national anthem by the Veterans Choir, Josh will open the game by throwing the honorary first pitch.
Having worked at the Home for nearly two decades, Josh has been able to make a lasting impact through his full-time position and volunteer work. He is known to help out wherever he can, and frequently takes over jobs from all areas of the Veterans Home.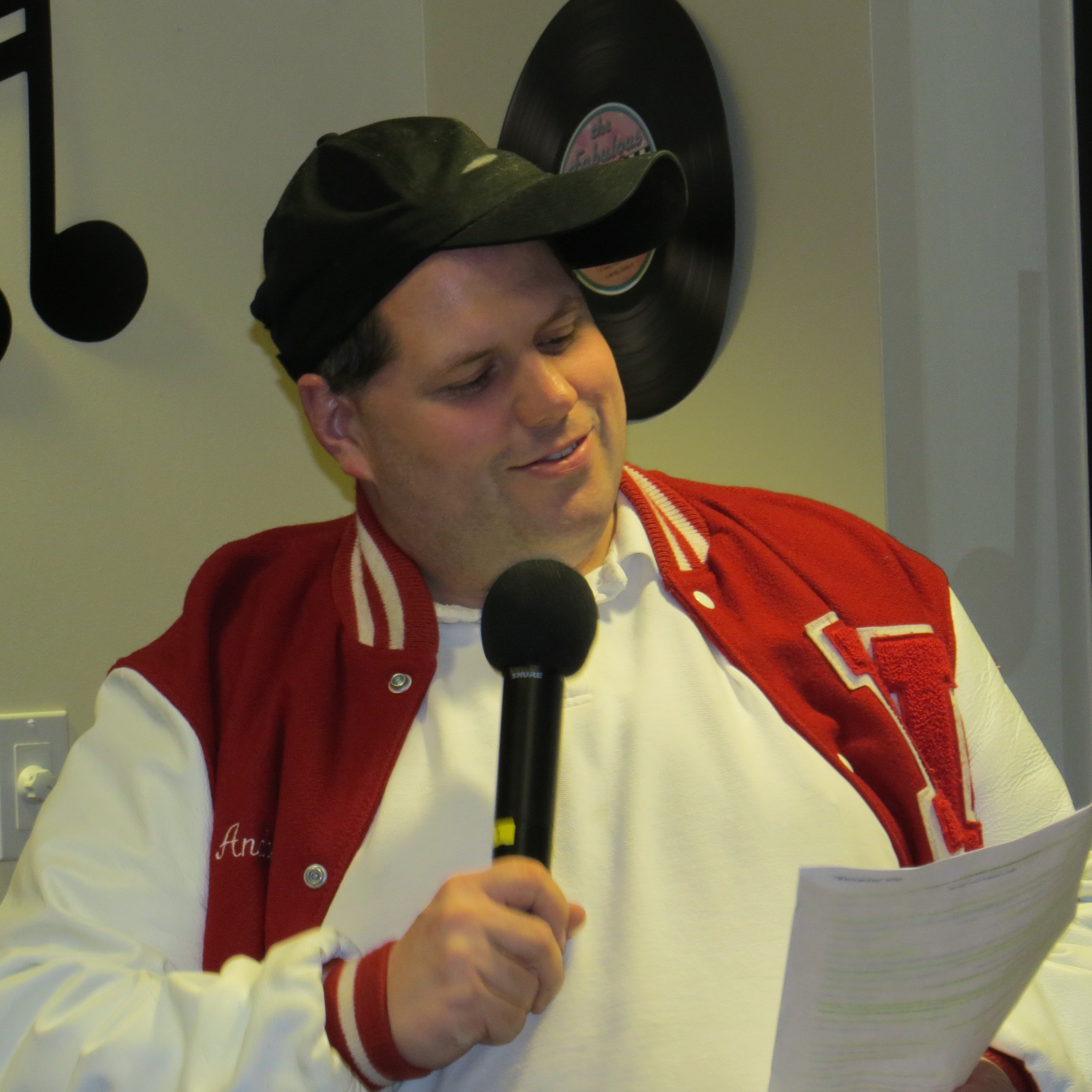 "In addition to his regular hours, Josh volunteers to assist with many outings, bingo, fishing, movies, making doughnuts, fundraisers, bus rides, Viking football games, music programs and special events including pumpkin carving and visits from the Car Club, the Chahinkapa Zoo, and the ever popular MN Twins Caravan," said volunteer services coordinator Kathy Lehn who nominated Josh for the award alongside social worker Kitty Rund. "Josh even dressed up as Santa Claus and the Easter Bunny during the holidays for our Residents and their families. The Residents and kids absolutely loved it!"

Since beginning his volunteer work in July, 2016, Josh has dedicated over 371 hours of his time to the Fergus Falls Veterans, inspiring other employees to follow suit.

"I love getting to serve and care for our Veterans who served to give us our freedom," Josh said.
This drive to serve others was prevalent in Josh's life even before he found a job at the Veterans Home, however.

Throughout his childhood and high school years, Josh was very involved in athletics. He began participating in the Special Olympics at age eight before moving on to play varsity football and manage the basketball team in his junior and senior years of high school. His love of sports continues to be a popular topic among Residents at the Home.
"The Twins top the list for Josh, but of course there's the local sports teams. If he doesn't know something about them, he asks questions," said Rund. "He brings joy to those around him. The Residents love it."
The great experiences from his participation in athletics stuck with Josh long after high school, and pushed him to start an adult Special Olympics Team in Fergus Falls, even becoming the coach at one point.
"It took Josh one year of dedication to raise funds, recruit athletes, and organize events for adults," said Lehn. "When he was 35 years old, Josh began coaching Special Olympics for about four years before passing the baton to two of his assistant coaches. The Detroit Lakes Police Department even contacted Josh because they too wanted to get their community involved in Special Olympics again."
Josh was able to partner with the Detroit Lakes Police Department through their Tip-a-Cop Program, which works in conjunction with local restaurants to collect funds through a portion of customer sales. Josh bused tables and answered questions about his goals, eventually ending the Program with 50 percent of the restaurants earnings donated to the Special Olympics Program.
However, Josh has gone through challenges throughout his life as an individual with special needs.

"When he began school, his parents recognized that Josh was not learning as the other students were," explained Lehn. "After the school recommended they bring Josh to a specialist, Josh's parents relayed to his teacher that the doctor did not feel there was a disability. His parents still felt something was not right, and asked Josh's teacher to accompany them to another appointment. Thanks to the dedication of Josh's parents, his teacher, and the doctor listening to them, Josh was able to obtain the assistance he needed in school."

Due to educational issues and other problems, community work like Josh's Special Olympics Program and the Harmon's Heart of Baseball Award is instrumental in helping to improve the lives of those with special needs.

"The funds raised from the event will be used to help provide positive opportunities for people with disabilities," said Anderson.

Josh and his achievements will be honored at the Harmon's Heart of Baseball Award ceremony before the game on August 10. Productive Alternatives, the Harmon's Heart organization, and the Minnesota Twins, along with fans and Josh's supporters, hope to provide him with all the recognition he deserves.

"Many of us have seen first-hand how Josh has a giving soul in his work, volunteerism, and family," Lehn said. "We are proud to have Josh Keilen as an inspirational colleague and community member."