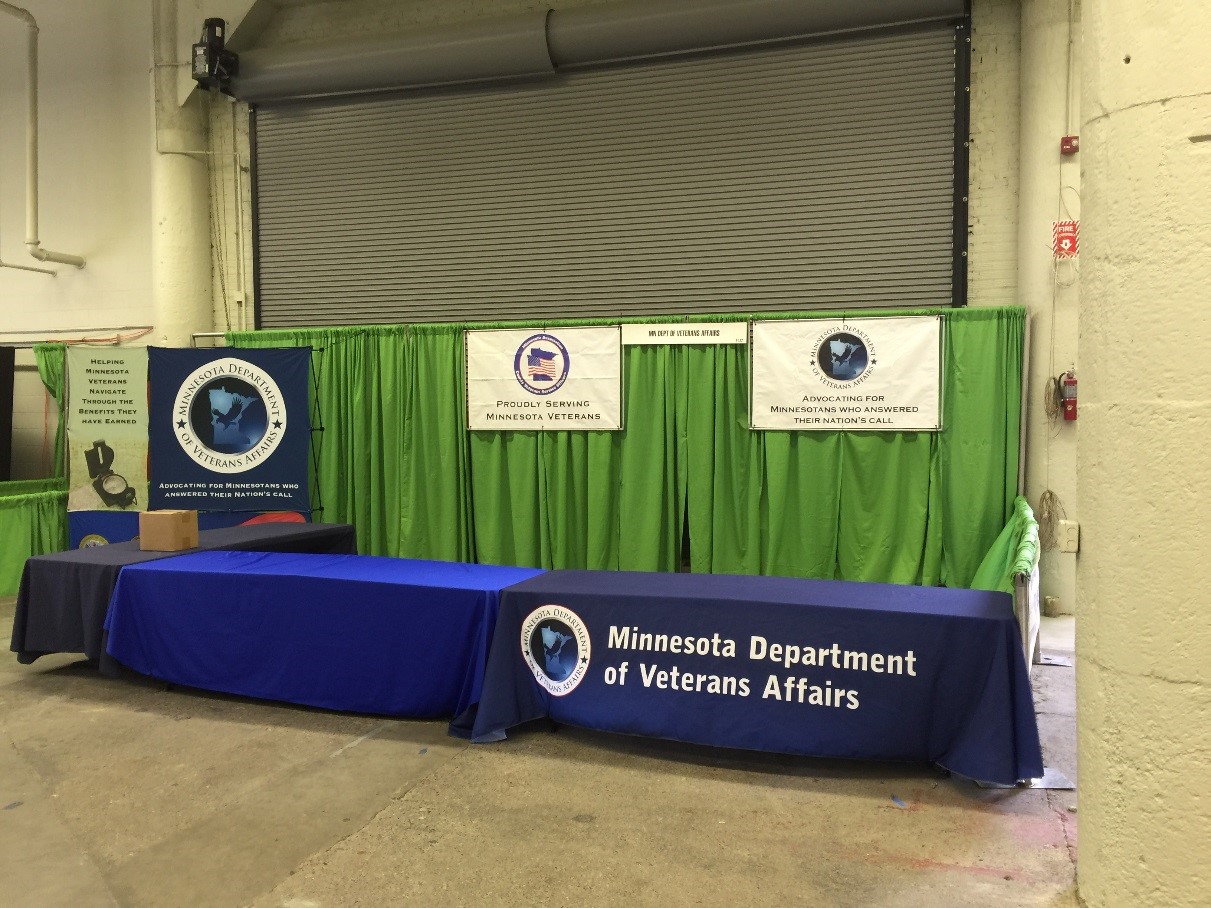 The Minnesota Department of Veteran Affairs (MDVA) has a new location in the Grandstand with hopes of accessing more people at the Great Minnesota Get Together.

Now located on the first floor of the Grandstand, next to Sweet Martha's Cookies, MDVA will be tabled all 12 days of the fair, along with other Veterans Service Organizations who will be sharing our location throughout the duration of the fair.

MDVA is excited about the new location because of the potential for higher visibility, and the ability to talk with more Veterans and their families. We hope that everyone will stop by during the fair, especially on Military Appreciation Day which is Tuesday, August 30, 2016.

Another event that MDVA is excited to present is the Minnesota Veterans Home - Minneapolis Adult Day Center's program Operation Sight and Sound who will be singing at the State Fair on Tuesday, August 30  (Military Appreciation Day) from 11 a.m. – 12 p.m. They will be at the AFL-CIO building at the intersection of Dan Patch Ave and Cooper Street. The Musicians Union generously donated 25 admission tickets to the Adult Day Center for Participants and volunteers. 

Operation Sight and Sound was awarded the 2016 Minnesota State Government Innovation Award. They were one of the top 10 projects to receive the award.

We hope to see you at the fair!