MNCDHH would like to thank you for subscribing and following our news and announcements. We are pleased to share three new features that have recently been added to the website. The new features are:
Including a list of board motions and votes on the Board Documents page,
Forms to submit compliments and complaints about an interaction with a board member, staff, or contractor,
Statement on respect for identities. 
If you would like to chat about any of the features, please contact our executive director, Dr. Darlene G. Zangara, at darlene.g.zangara@state.mn.us.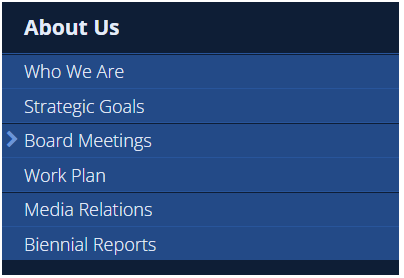 Board Meetings & Documents 
What's new: This page has been available for years but there is one new feature. We have added a list of board motions and votes, starting with the May 2021 board meeting. 
Description: Board meetings are open to the public. ASL interpreters and CART services are provided at all meetings. 
Board documents, including meeting minutes, agenda, and monitoring reports, can be found on the Board Meetings page. Also included are the following:
Link to the board meeting calendar
Statement on "Our commitment to respectful communication and civility of relationships"
Statement on "Meeting by telephone or other electronic means"
Opportunities for public comments explanation
List of board motions *new*
Where to find: The 'Board Meetings' page is available under "About Us." Scroll down to the section titled "List of board motions."

Compliments & Complaints 
What's new: We've created a formal process for gathering complaints and compliments as well as responding to them appropriately. 
Description: The Minnesota Commission of the Deaf, DeafBlind & Hard of Hearing (MNCDHH) wants to know how we are doing." Do you have a compliment or complaint about an interaction you had with MNCDHH board members, contractors, or staff? Please let MNCDHH know. We appreciate hearing when we've done a good job, and we want to know when we got it wrong.
Where to find: The 'Compliments & Complaints' link is available in the footer and is available on all web pages. It is specifically housed under "About Us - Who We Are."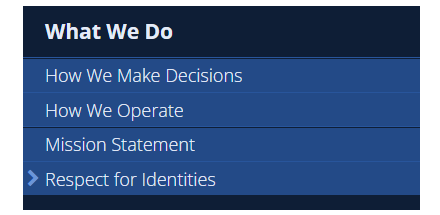 Respect for Identities 
What's new: We've added a statement explaining how we use 'deaf, deafblind, and hard of hearing' as an all-inclusive term. We also explain our acronym. 
Description: MNCDHH is composed of (board, staff, contractors) and works with individuals (the general public) who all have their unique identities. They may self-identify as deaf, deafblind, hard of hearing, a person with hearing loss, DeafPlus, hearing differences, DeafDisabled, etc. MNCDHH uses "deaf, deafblind and hard of hearing," in an all-inclusive manner. The phrase is included in our organization's name, tagline, and mission statement.
MNCDHH's acronym is as short as possible to help people remember. 'MN' is for Minnesota (two other state commissions have 'M' so adding the 'N' makes us distinctive and reduces confusion). 'CDHH' is traditionally used by commissions across the country. This is only an acronym and does not replace the Commission's full name.
We believe that everyone has a place at this table. We believe different identities can come together and collaboratively work on systemic improvements. Together, we can improve our quality of life.
Where to find: The 'Respect for Identities' link is under the "What We Do" section.