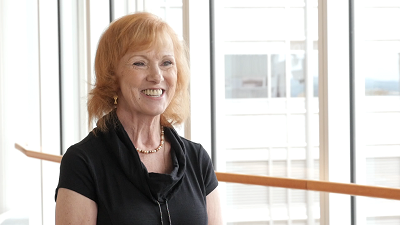 Adults with age-related hearing loss can still go out in the community and enjoy public events! Thanks to the
Americans with Disabilities Act (ADA)
, public spaces are required to provide reasonable accommodations.
For theaters, lecture halls and meeting rooms (all public spaces in which audible communication is integral to the use of the space), it means that they have their own assistive listening devices installed with equipment that is free for patrons to use. In most cases, that means they will give you a receiver with ear phones.


However, if they have a
hearing loop
, it can connect directly to the t-coil of your hearing aid (if you use them). If you plan to purchase hearing aids, be sure to ask the audiologist or hearing aid dispenser if the hearing aids have a telecoil (t-coil).
For restaurants and other businesses that have a TV for patrons to use, you can request that they turn on the closed captioning. This is legally supported by the ADA. The Commission of Deaf, DeafBlind and Hard of Hearing Minnesotans is leading a
Closed Captioning Initiative
to legally require all businesses with public televisions to leave their captioning on all of the time. Visit our page for more information on how you can support that initiative.
Museums, historical sites, zoos, etc... are also public spaces and are required to make their locations accessible. They offer captioned multi-media programs and assistive listening devices. When planning your visit, visit the location's accessibility page on their website to see the types of access they have available to the public. For example, this is the
accessibility page
for the Science Museum of Minnesota.
Resources:
VSA Minnesota
: Provides a list of accessible performances in Minnesota.
CaptionFish
: Provides a list of closed captioned or descriptive view movie showings.