Interpreting Forward 2030 launch, Collaborative Plan, legislative session, and more!
ASL version
If you are DeafBlind or prefer to watch the video in a slow-paced, high contrast format, watch the DeafBlind friendlier ASL version instead.
English version
Hello everyone! I'm Darlene Zangara and I'm the Executive Director of the Minnesota Commission of the Deaf, DeafBlind & Hard of Hearing. I am a white woman with blond hair, glasses, and wearing all black.
My team and I are excited for 2023! The new year is a great time to make resolutions or goals. In 2023, our team wants to make a deeper commitment to racial equity and inclusion. Our team will continue our racial equity training. We are also looking for ways to ensure our work embraces diversity and is inclusive to BIPOC stakeholders.
Interpreting Forward 2030
I'm excited to announce the launch Of Interpreting Forward 2030. Interpreter licensure has been a topic for a few years. Many of our colleagues and community members have laid a strong foundation for the future of interpreting in Minnesota.
When we look at trends in the field, thanks to MRID's research, we learned that we will soon face a big obstacle – almost half of working interpreters imagine retiring or leaving the field in the next five years. This is a big issue!
We did more research and understand we have a complex problem. We need to increase the quality and availability of professional interpreting services for our diverse and large community in Minnesota.
Through this year, we will convene a task force with active working groups to study this problem and propose solutions.
We will look at national trends in interpreter licensure and the impact licensure has had on consumer experience.
We will work with diverse stakeholders of interpreting services in our state to understand their perspectives and what they would like to see.
We will look at the process of becoming an interpreter in Minnesota, from interpreter training program recruitment to how interpreters grow their skills, experience, and competencies.
We will also study the role of interpreter referral agencies and interpreter training programs in terms of quality and availability of services. We will study promising approaches to regulating the field that safeguards and centers the consumer experience.
There will be opportunities to be involved. We need your ideas, insights, and involvement. Your perspective matters!
Soon we will be sending out more information about Interpreting Forward 2030 with ways you can be involved.
Collaborative Plan
Danelle Gournaris and the stakeholders of the Collaborative Plan have been hard at work. If you are not sure what the Collaborative Plan is, it is a network of agencies, schools, and organizations that work together to create positive, systemic changes to achieve better education and career outcomes for students who are deaf, deafblind, and hard of hearing. In my October 2022 update, I mentioned a survey is being developed and will be distributed to identify the level of care needed for a day treatment program. The stakeholders have been revising and clarifying the questions. We hope it will be ready to go out soon.
The recordings of the conference keynotes and three of the most requested workshops from the 2022 Collaborative Experience Conference are almost ready to share. We will be releasing them this month so watch for them!
Starting the Legislative Session
Jessalyn Akerman-Frank attended the swearing-in ceremony for the constitutional officers, including Governor Tim Walz, Lt. Governor Peggy Flanagan, Attorney General Keith Ellison, Secretary of State Steve Simon, and State Auditor Julie Blaha. Commission staff also attended inaugural celebrations.
Jessalyn and the outreach & civic engagement specialists recently toured the Capitol and began preparations to provide workshops on how to meet your legislator and prepare for Lobby Day.
Deaf, DeafBlind & Hard of Hearing Lobby Day will happen on Tuesday, March 7, 2023.
Alicia Lane is already attending meetings and networking at the Capitol.
The board will vote on the official legislative agenda at our meeting on January 20, 2023 on Zoom. As always, our meetings are open to the public. You are welcome to attend! All meetings are posted on the Commission's event calendar on our website.
Picture Slideshow
Here are pictures of the recent events.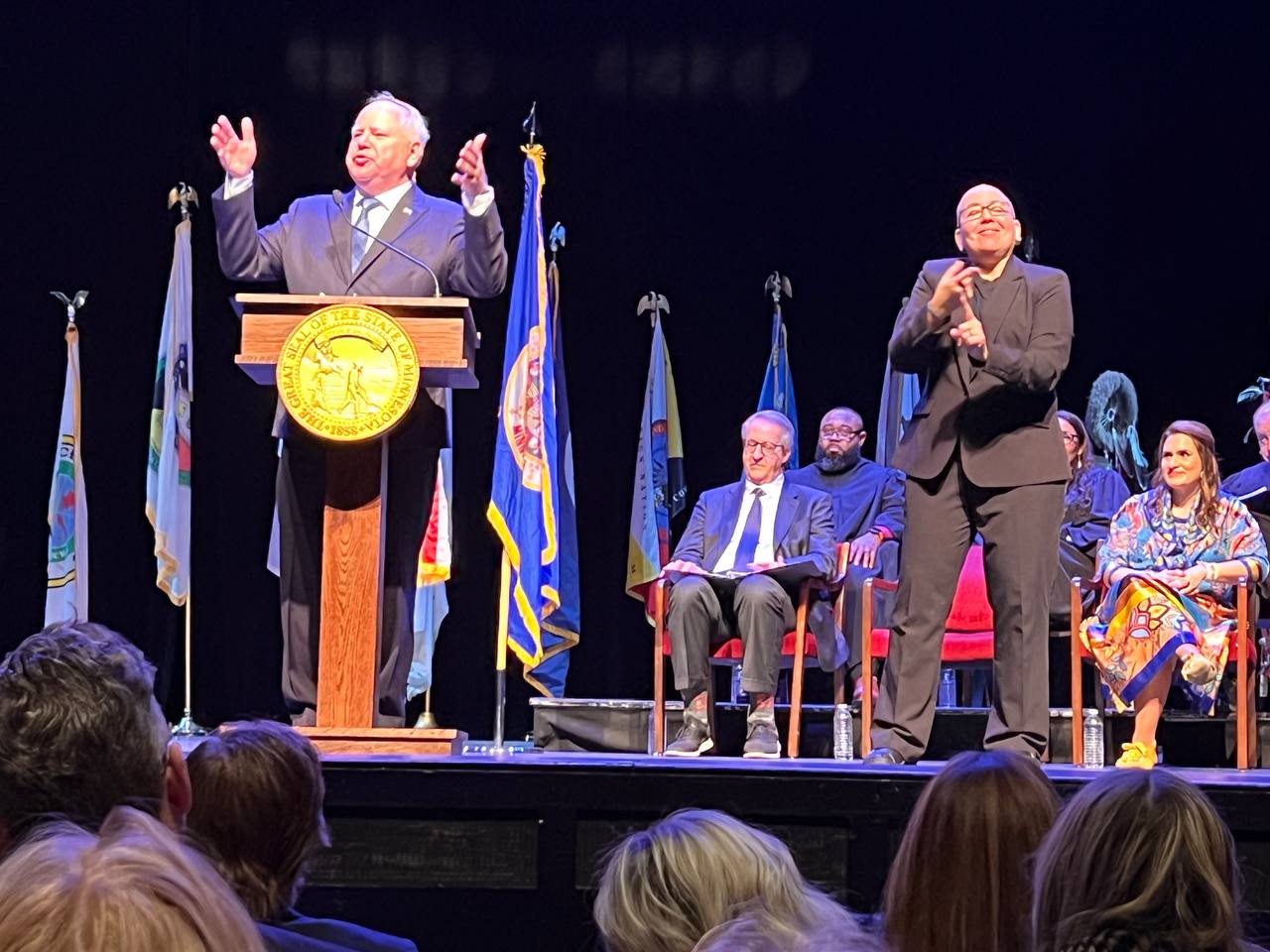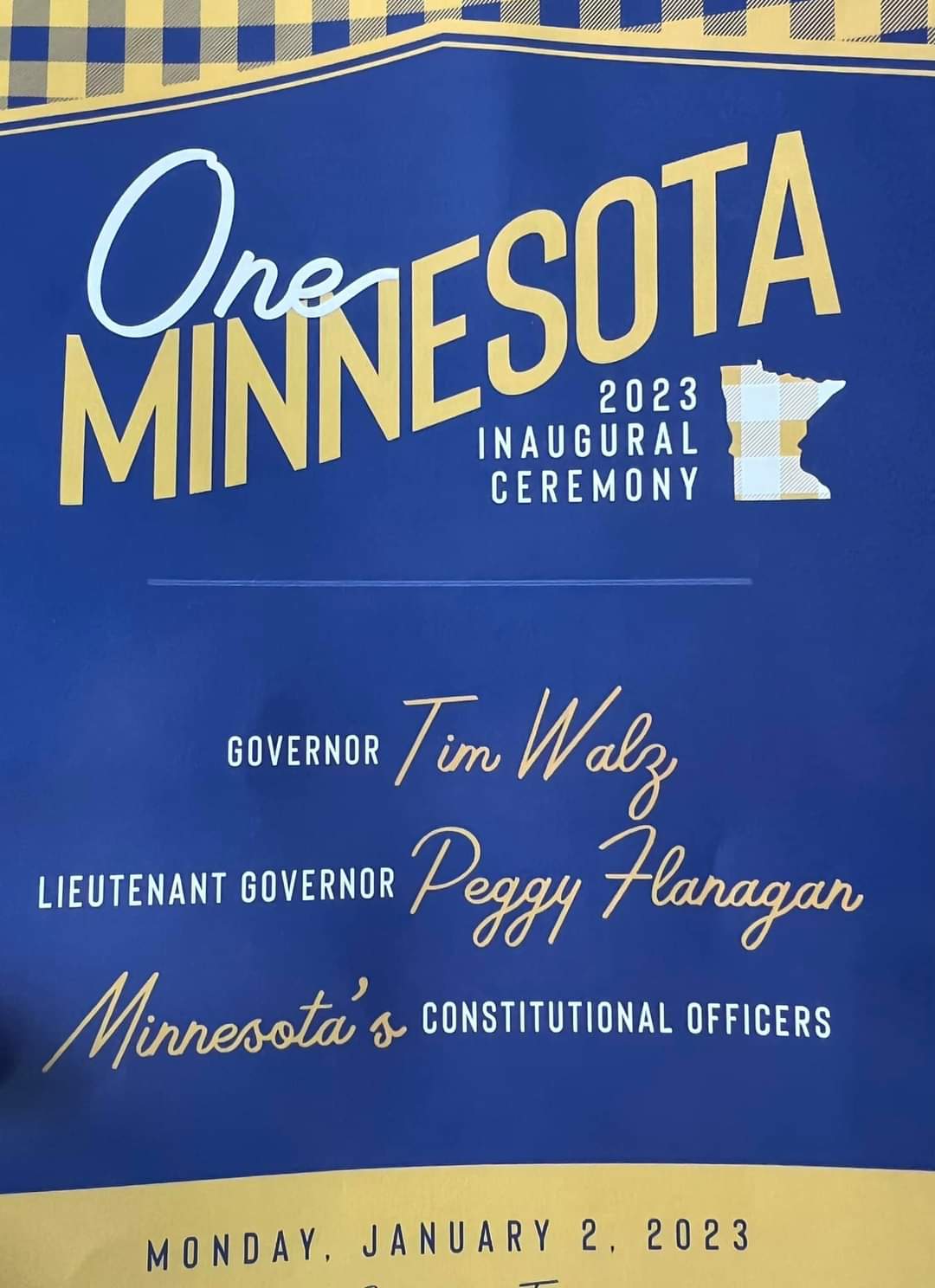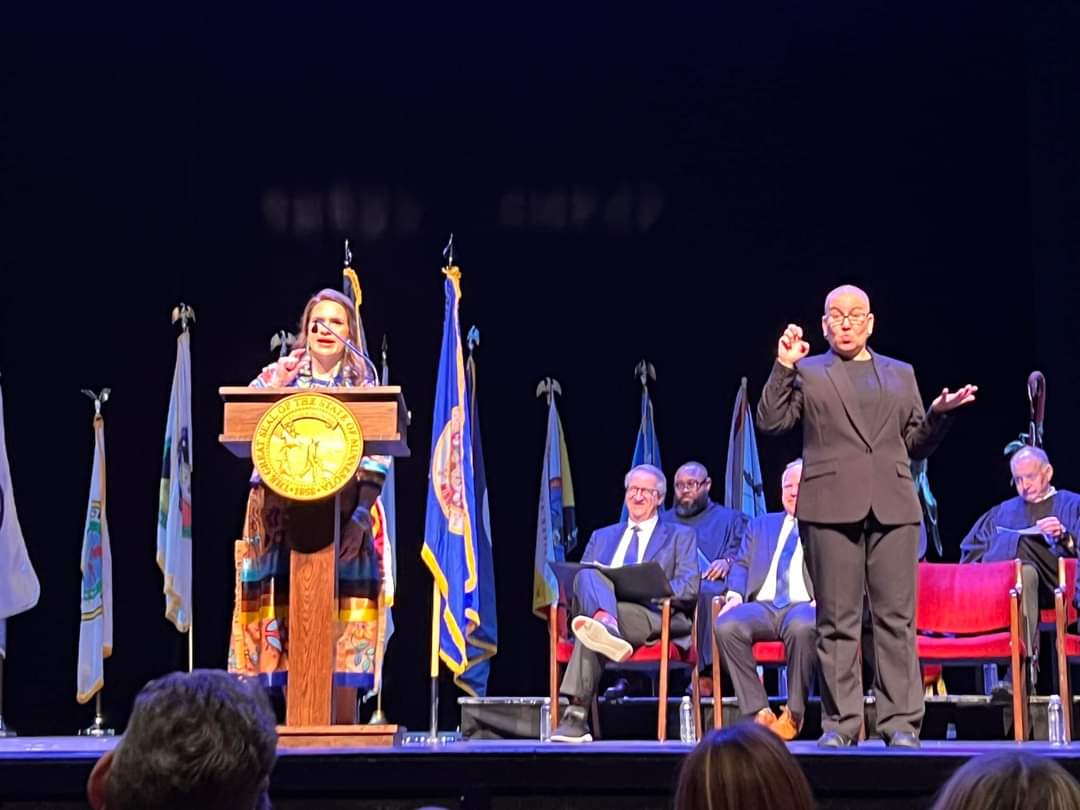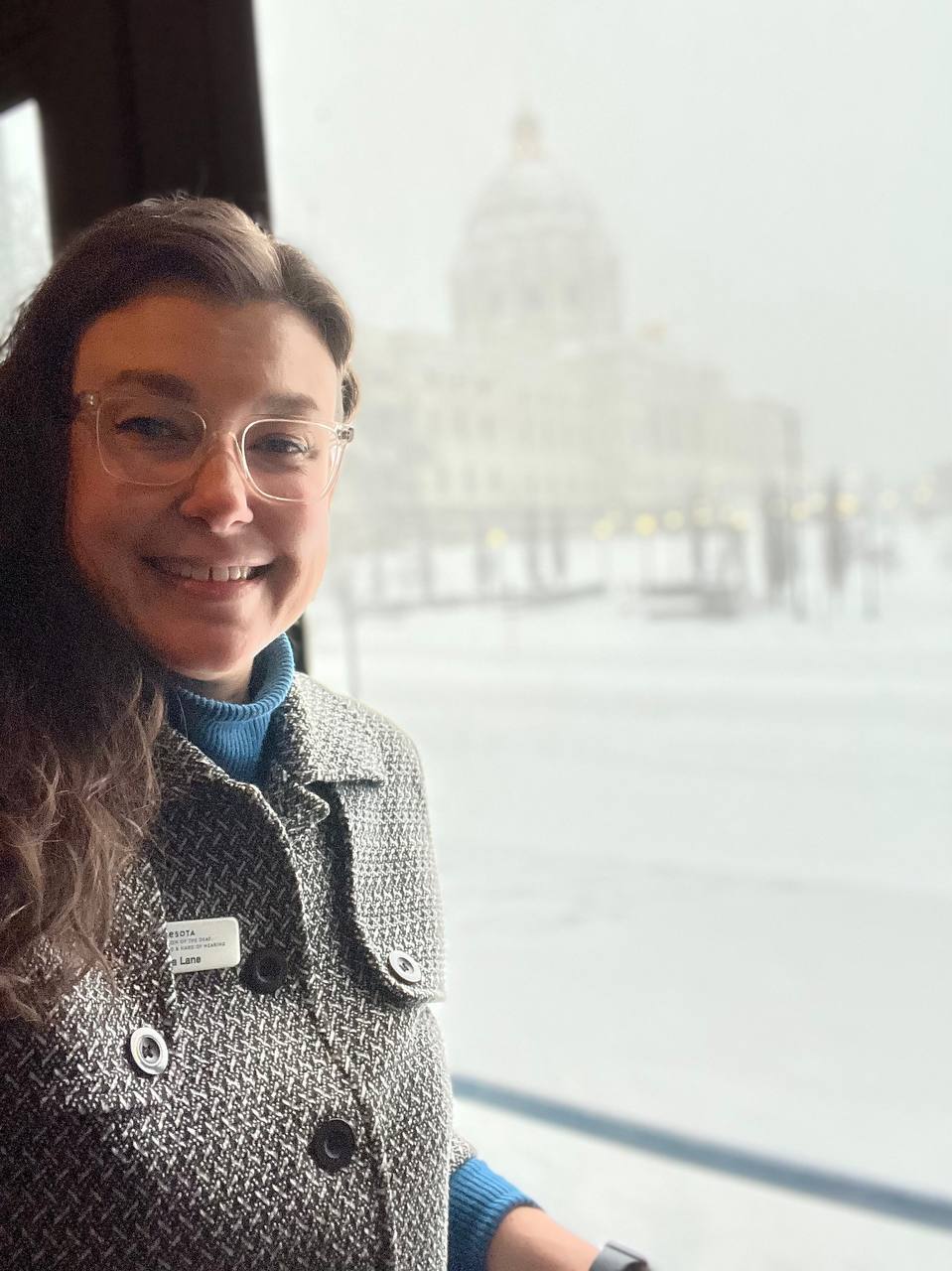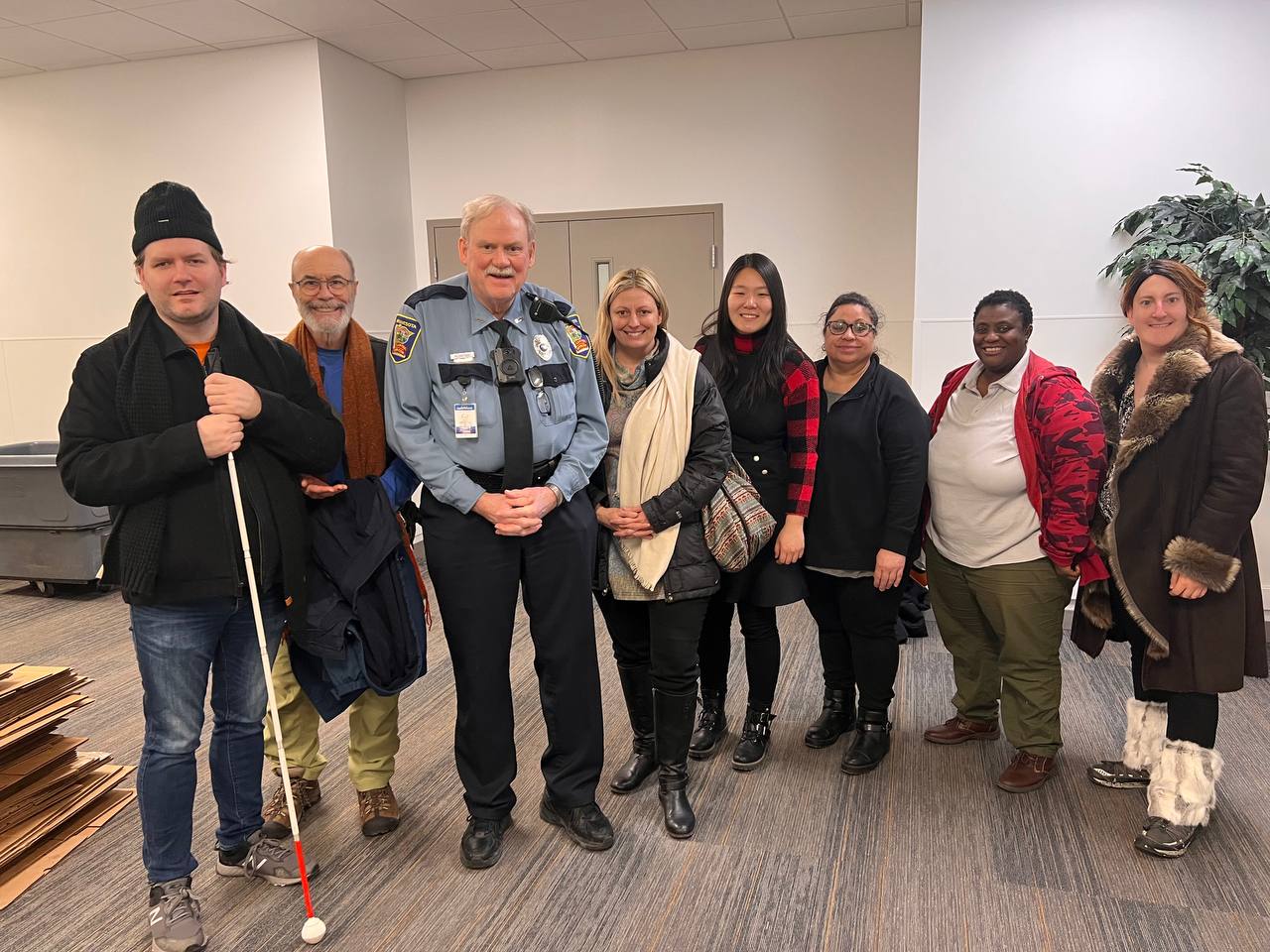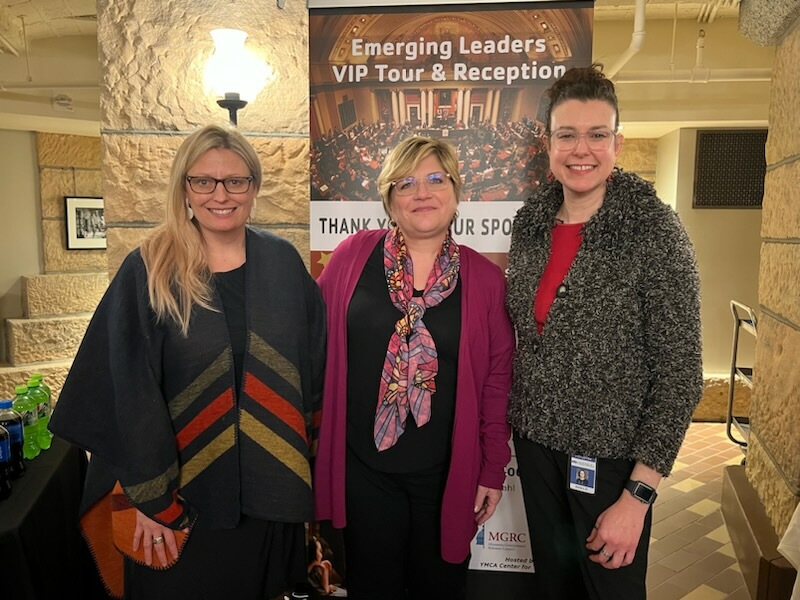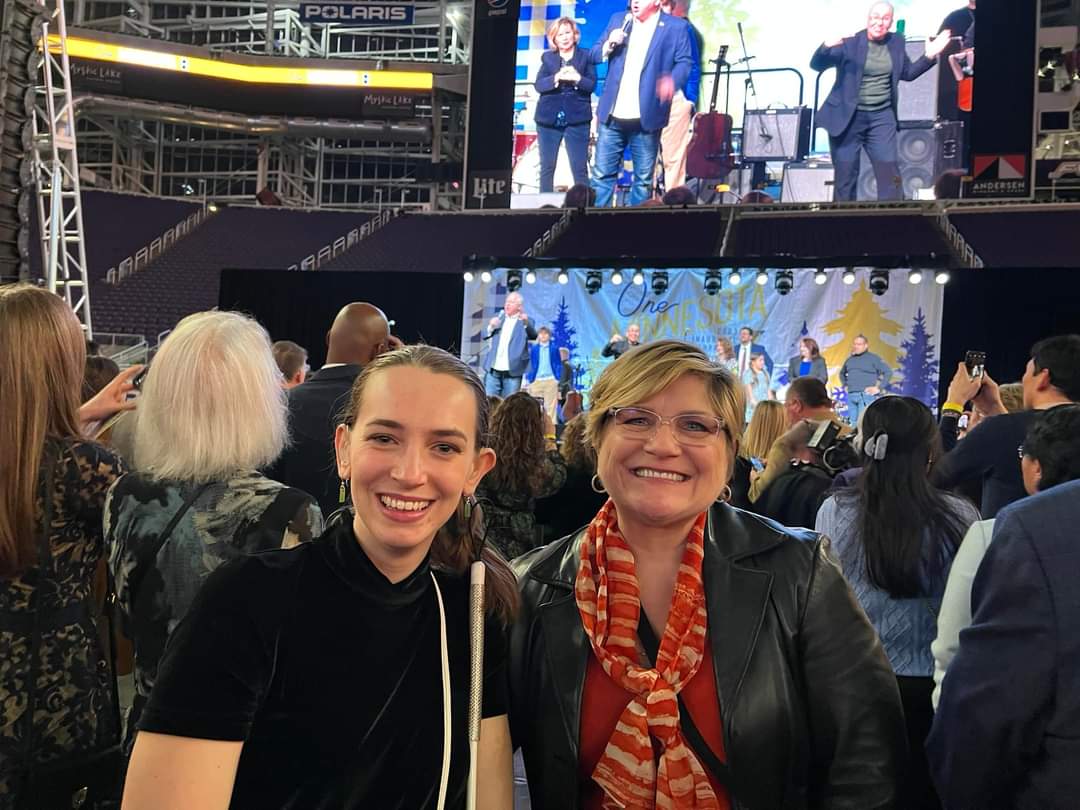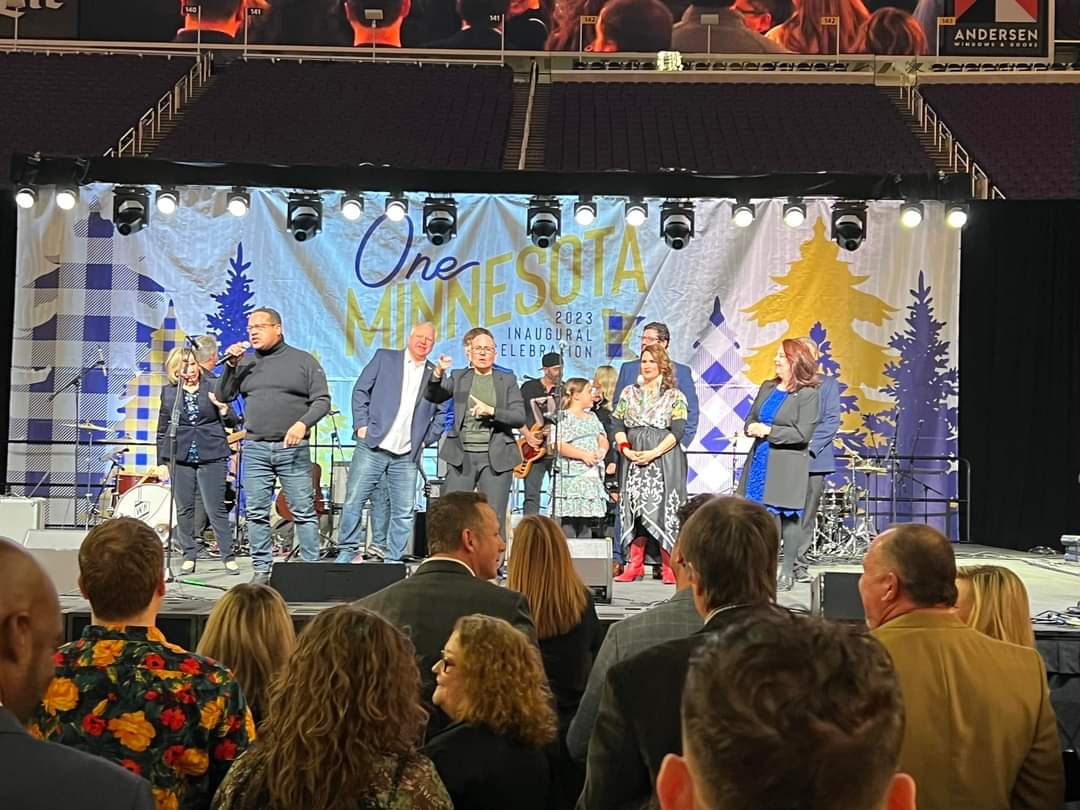 Suggestions?
I will send out another update next month. Please let me know if there is any information you would like me to share in a future update. You can contact me by email, darlene.g.zangara@state.mn.us. Thank you!
Credits
The Minnesota Commission of the Deaf, DeafBlind & Hard of Hearing thanks:
Dr. Darlene G. Zangara, Executive Director.
Jamie Schumacher for voiceover.
Keystone Interpreting Solutions for film production.